Jo In-sung back from the army and fans rejoice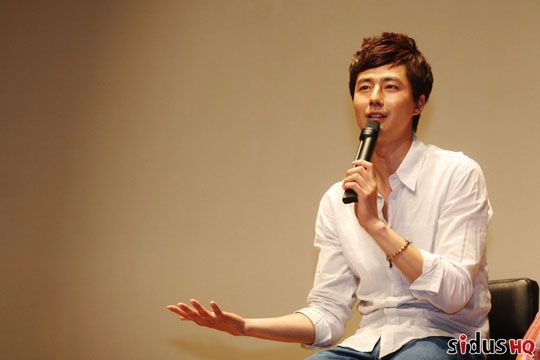 …and another celebrity completes his army duty and returns to the eagerly waiting arms of his adoring fans. 
That man being Jo In-sung of the much acclaimed What happened in Bali with Ha Ji-won (the drama that Yoon Kye-sang lost many a night's sleep over…hehe), who completed his duties this past May. Jo In-sung wasted no time returning to the spotlight and has scheduled fan meetings in Seoul and Tokyo, which he dubs as a "reunion" with his fans.
The first stop of his tour began in Seoul on the 31st of July, and he was greeted with a warm welcome by 600 of his loyal fans. Stepping up to the mike as his own MC, he presided over the event that marked his first meet and greet since returning to the public eye.  The man also won brownie points by serenading the audience, which left the ladies swooning in their seats. (What woman can resist a man's serenade?)
The fans had a surprise of their own and presented Jo with a cake to celebrate his birthday, which was on July 28. The actor regaled his guests with stories of his time spent in the army and opened gifts.
Jo In-sung took the opportunity during his two-hour meeting to reveal that he has a movie project coming up.  "I will be starting the filming of Fist Fighting soon, and I hope to be able to show a brighter side to my acting than previously portrayed in other roles.  I hoped to show my audience more of a lighter and cuter character, so I chose this project to do just that.  I hope you enjoy it." 
The film is scheduled to start production toward the end of September.  It seems as though this actor is making up for lost time: He also has an 8-part CF shoot scheduled.  Welcome back, Jo In-sung, and I'm sure the audience will welcome you back to the screen with open arms.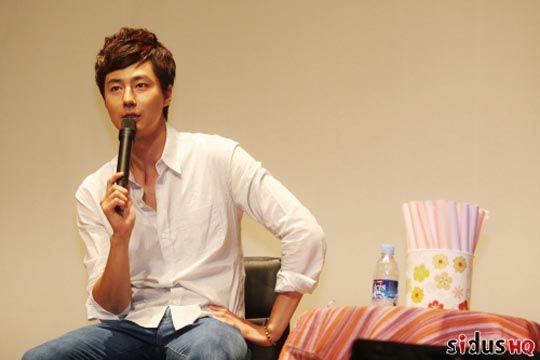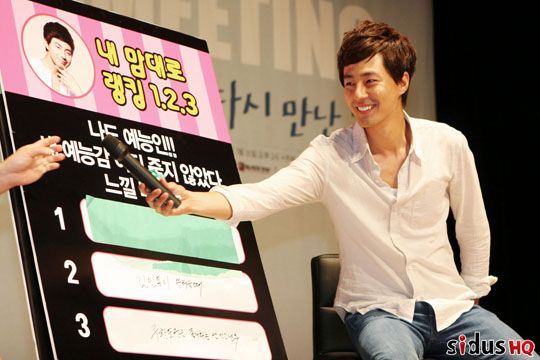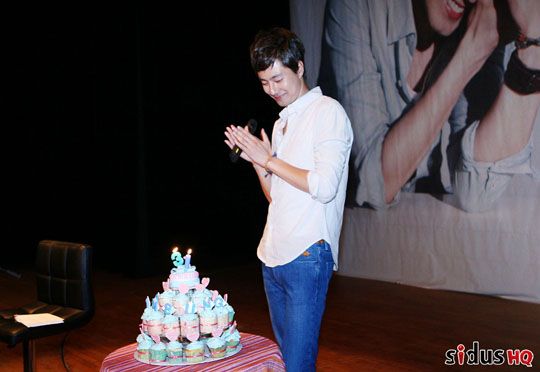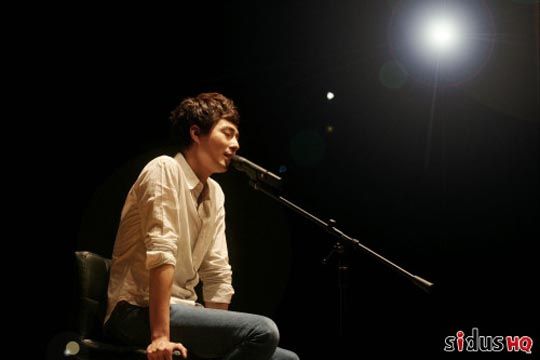 Via E Daily
RELATED POSTS
Tags: fanmeetings, Jo In-sung