Kang Ho-dong to quit 1 Night 2 Days?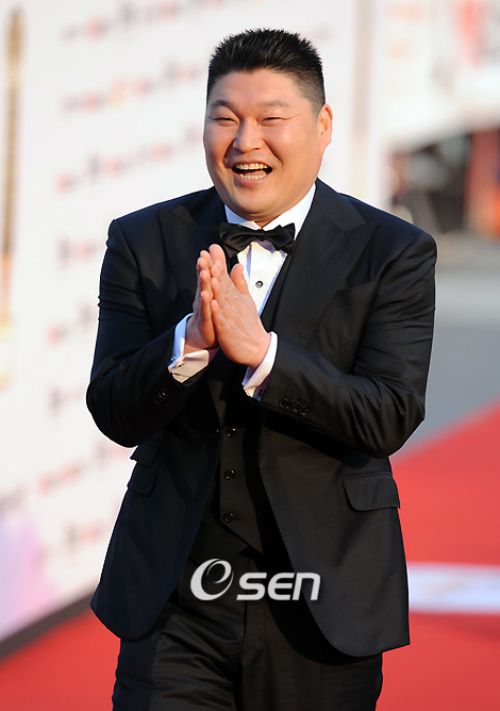 Nooooooooooo! What the hell is going on over there, KBS? Gagman and MC Kang Ho-dong has just announced that he plans to leave hit variety show 1 Night 2 Days, and has notified PDs that he'll be wrapping up by the end of this month. He's kidding, right? This is some sick, cruel joke?
The Happy Sunday PDs are reportedly scrambling to do everything they can to convince him to stay, which means the decision's not really set in stone. This makes me wonder if it's just a bit of a power play, especially now that Kang Ho-dong has gone solo with his own one-man agency and therefore stands to make a great deal more money if his contract gets renegotiated. Listen, I don't care if you have to buy him one of those tiny islands or something. Just DO IT.
Kang Ho-dong has been the main MC on KBS's Happy Sunday: 1 Night 2 Days since its start four years ago in August 2007. Since then it's climbed to the top ratings spot on Sunday nights, which has long been the coveted power seat of variety shows. He reportedly wants to leave while the show is at the top, which sounds like entertainment doublespeak to me. Who goes out when they're the top dog? Either he knows something we don't know, or he's more of a mastermind than Na PD is.
Everyone, including the head of the network, is scrambling to change his mind. Seriously, people — scramble harder. Who would scare Seung-gi and make him cry? What would Su-geun do without his weekly beating? Who would tell Jong-min and Tae-woong to do better? WHAT WOULD BABY BEAR DO WITHOUT PAPA BEAR?
Fix it, people. Or we will have words.
Via Star News
RELATED POSTS
Tags: 1N2D, Kang Ho-dong