Kim Sun-ah and Kim Joo-hyuk in Fighting Spirit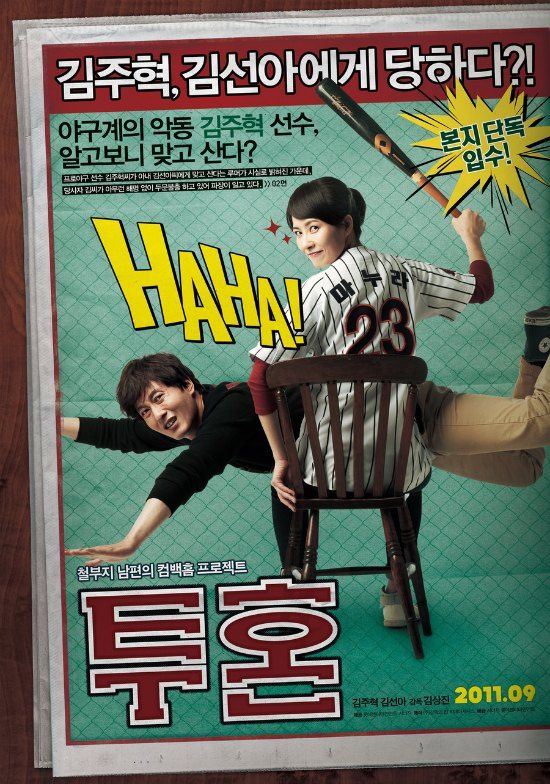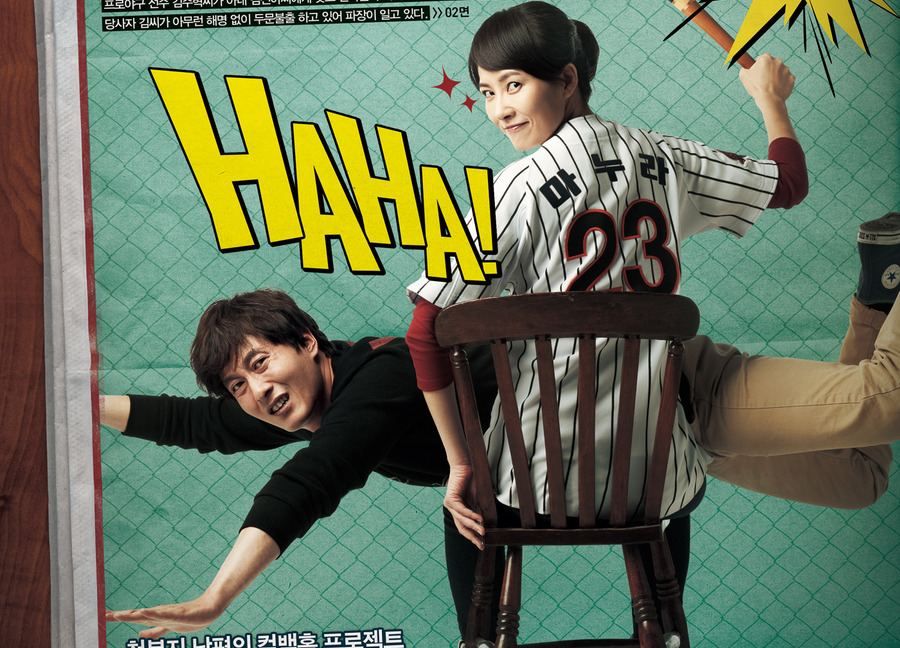 Kim Sun-ah is a busy girl these days, with her drama Scent of a Woman airing on weekends, and a film due out in the fall. Here's a look at her upcoming baseball film Fighting Spirit, where she plays the wife of a major league pitcher played by Kim Joo-hyuk. It's described as a warm human comedy about a man who realizes that in struggling to keep his baseball career alive, he lost something more important — his family.
Kim Joo-hyuk plays a major league pitcher for the Lotte Giants, a team based in Busan and known for their stellar audience attendance — I only know this because the 1 Night 2 Days boys went to a game once in an episode, and it was a crazy sight. It seems that everyone, and I mean EVERYONE in Busan goes to baseball games. All of them. They have a song for every player, a dance for every inning, a cheer for every occasion, and everyone is in perfect step, because they just all go to every game. It's kind of cool. It reminds me of how small American towns are about high school football, only on a massive city-wide scale.
So anyway Kim Joo-hyuk plays a hotshot pitcher who rises fast, but then falls into a slump and ends up second string and in a hateful spiral, ripping up his family in his self-destruction. The film is the story of how he fights to get back in the game and regain the love of his family. It looks like a heartwarming good time, and Kim Sun-ah's Busan accent sounds damn good. Yay for all the underdog movies due out this fall. I think I'll watch this and Champ in a double header. (!!!!! I just made a baseball reference!)
Fighting Spirit premieres September 29.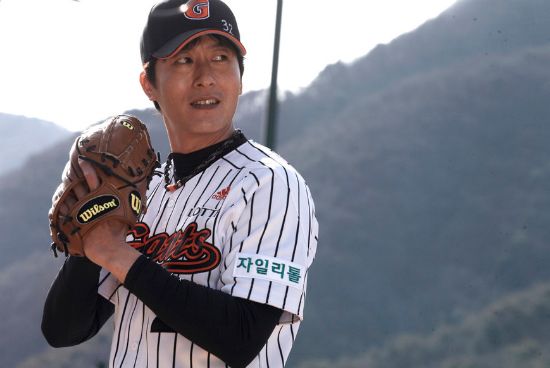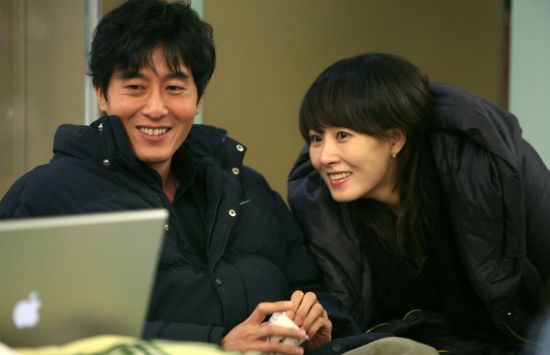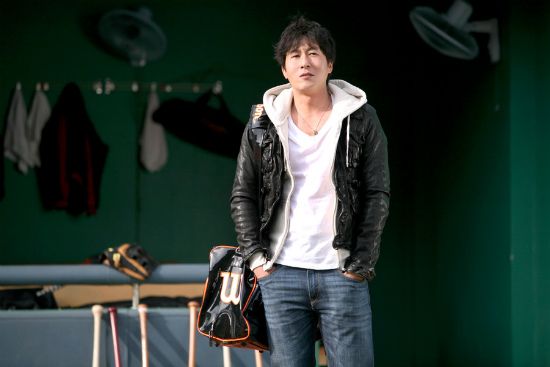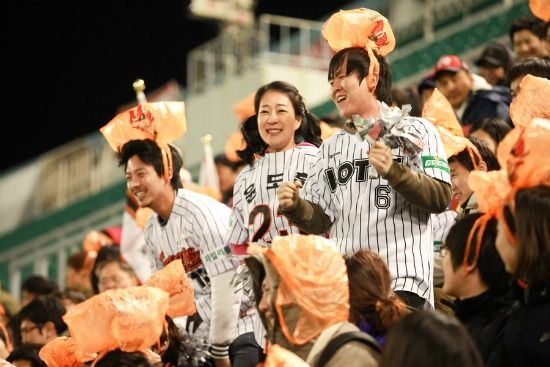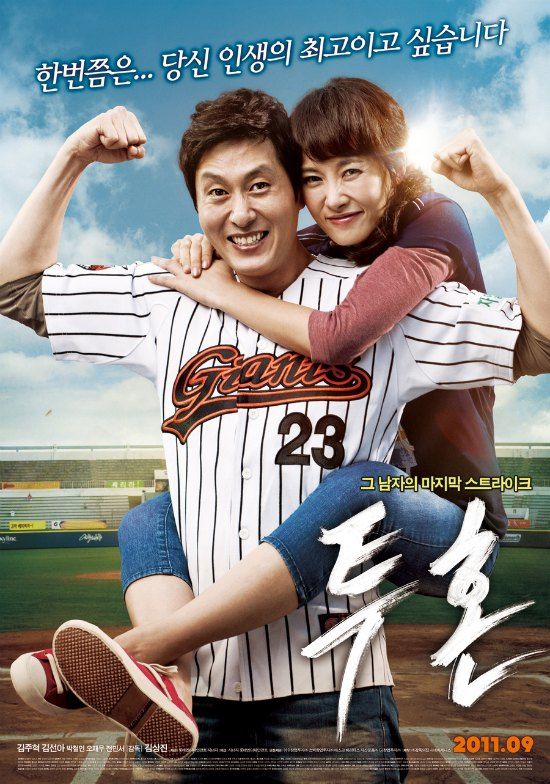 Via Osen
RELATED POSTS
Tags: Kim Joo-hyuk, Kim Sun-ah