Lee Yeon-hee to star opposite Jo In-sung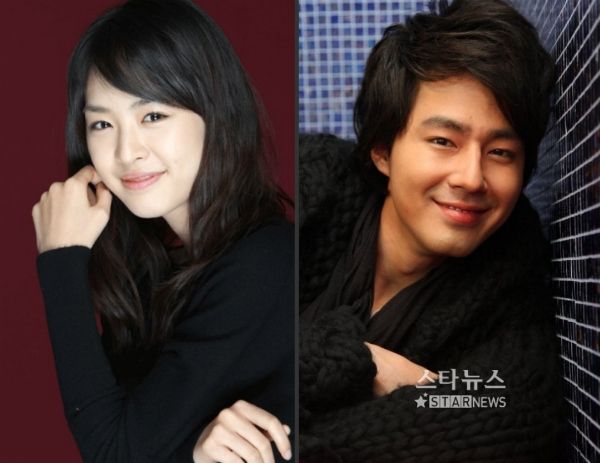 Lee Yeon-hee (Paradise Ranch, East of Eden) will be making a return to the big screen in Jo In-sung's highly anticipated post-army comeback project — the sci-fi fantasy film Fist Fighting from critically acclaimed director Park Kwang-hyun of the hit satire Welcome to Dongmakgol.
Park's third film is a sci-fi fantasy blockbuster, set in the year 2050. So I'm guessing that most of the 10 billion won budget will be spent on CG. Jo In-sung plays a high school student (Pffft, I know…) with super-strength and a strong sense of justice. His character's name is Kwon Bup, which is the title of the film, meaning the kind of martial arts involving bare fists. It's getting so ridiculous with the title-name punning that now I'm confused when a title ISN'T a pun.
One day he meets a mysterious girl named Ray and falls in love with her, and helps her fight to save her village, which has been abandoned. Abandoned from what, I don't know. I'd normally speculate, but with sci-fi fantasy, it could be anything from a dystopian Big Brother military state to fire-breathing alien insects from outer space. The range of logical scope is just a little wider, 's all I'm sayin'.
This will be Lee Yeon-hee's first film in three years, since 2008's Soonjung Manhwa (also called Hello Schoolgirl). She's been playing high school students longer, so I guess her casting makes sense. I just think it's funny that Jo In-sung's first big role after going to the army is teen superhero. We send the baby-faced boys to army so that they come back manly men, and we're sticking him back in high school? It just seems wrong.
Fist Fighting begins shooting in October for a release next year.
Via HanKyung
RELATED POSTS
Tags: Jo In-sung, Lee Yeon-hee