Na PD confirmed rumored to leave 1 Night 2 Days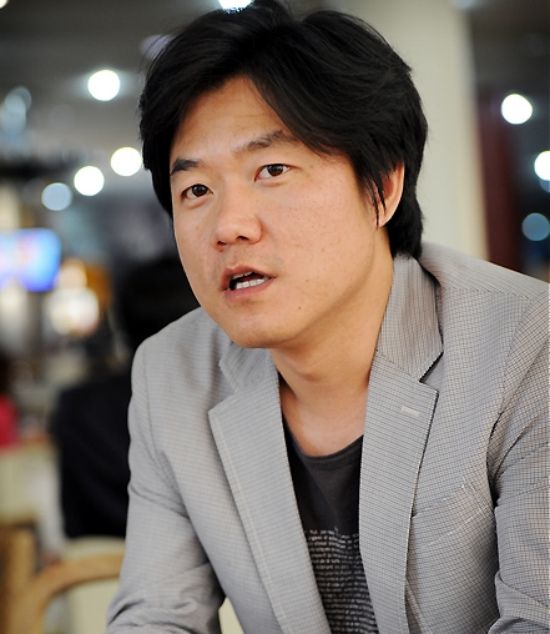 [UPDATE: Na PD just issued a statement denying the story as a rumor. Na Young-seok: "I'm not leaving. I don't know why these rumors keep circling. I'm currently in all-night meetings working on the viewers' tour. I can't even think about a transfer right now." Ow. My head hurts from the media tailspin. Please, for the love of Bokbulbok, can this one stick? I don't know how much more whiplash I can take. *crosses fingers* Via Osen]
*Heartbreak* Everyone's favorite evil genius of variety, producer-director Na Young-seok has been confirmed to leave hit program 1 Night 2 Days. We've been waiting on MC Kang Ho-dong to make his decision after announcing his possible exit from the show, but it looks like Na PD will be leaving first.
Na has signed with cable broadcaster CJ E&M (a media conglomerate that owns Mnet, TvN), joining 1 Night 2 Days PDs of old, Lee Myung-han and Lee Dong-hee, who left before him. CJ E&M has apparently been wooing Na PD for over a year, and while his colleagues signed to the tune of 10-20 million won, Na PD was reportedly offered considerably more.
He's certainly at the peak of his career, having paid his dues and come up the ranks as a variety PD, and taken 1N2D to 20%, 30% and even 40% ratings at its high. Now with more creative control and clout, he'll be able to do more from the ground up, creating new shows and changing the variety landscape and television as a whole. As cable networks continue to grow and put out new original content to contend with the Big 3 (KBS, SBS, MBC), people like Na PD and especially stars like Kang Ho-dong will likely be at the forefront of a change in the tide.
As of now, he plans to launch a new show for CJ E&M with PD Lee Myung-han, to premiere next April. He'll be parting ways with 1N2D as soon as his resignation is processed with KBS, which means he'll be leaving shortly, possibly before the next episode shoots in two weeks.
*Tear* Na PD, we'll miss you and your wonderfully sadistic, evil genius ways.
Via DongA
RELATED POSTS
Tags: 1N2D, Na Young-seok