Park Jin-young's film debut in 5 Million Dollar Man
Singer, producer, and now actor Park Jin-young (or JYP) is making his big-screen debut in the movie 5 Million Dollar Man, which ought to keep him might busy as he juggles acting with running his own entertainment company, grooming starlings of the future, and producing their albums.
He'd first acted in the teen music-and-hopes drama Dream High, and totally stole all his scenes with his wacky, off-the-wall character and his surprisingly natural delivery in front of the cameras. Perhaps not terribly surprising given his years of showbiz and onstage experience, but that doesn't always translate into acting affinity, so Park's hilarious Jin-man character was a happy surprise.
I'll admit my first thought upon hearing the title 5 Million Dollar Man was to wonder if he was going to play some sort of bionically enhanced cyborg. But alas, no; the story's about an aspiring singer (Park) who accidentally gets caught up chaos. (Can I still hope it's the bionic kind? He was so hysterical playing Teacher Robot in Dream High, analyzing students' fatal flaws with one sweep of his all-seeing visor.)
Barring Robot Man scenes, can we at least have him in Hammer pants bustin' a move to "U Can't Touch This"? Surely there's a way to work that into a movie about a pop-star hopeful. The role entails 39-year-old Park playing some scenes as a 20-something singer-wannabe, which suggests some sort of flashback or other storytelling device.
5 Million Dollar Man comes from the writer of Chuno, Runaway Plan B, and Level 7 Civil Servant, Chun Sung-il, who also happens to be the head of Harimao Pictures, the production company funding the project. (Fun movie fact: Chun snuck in the name Harimao into the company's very first movie, Level 7 Civil Servant, which was the name of Kang Ji-hwan's spy unit.) As his credits show, Chun has a particular affinity for action-packed comedy, and it looks like 5 Million Dollar Man will be in that vein.
Harimao Pictures had intended for the film All Quiet on the Western Front to be its next project, but it looks like that film is dealing with multiple production delays. Hence the shift in attention to this movie instead.
Park Jin-young will also be busy with production of Dream High 2, but intends to juggle those duties with the movie project. 5 Million Dollar Man plans to begin filming in October.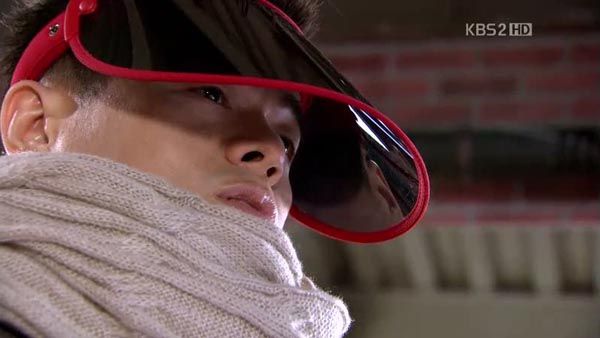 Via Mk.co.kr
RELATED POSTS
Tags: JYP