The Script Doctor is in: Myung-wol the Spy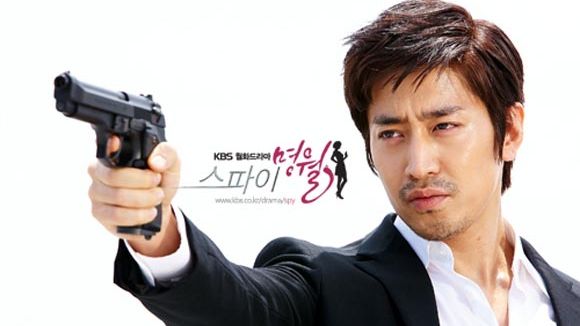 girlfriday: Wait is KBS really going to recast a different actress in the SAME role??
javabeans: That's DUMB. I understand why they'd consider it, but it's lame.
girlfriday: It is so stupid. Arrrgh. Are they going to go with some crazy plastic surgery story, or are all the characters going to PRETEND that they don't notice?
javabeans: This ain't All My Children. What actress is going to want to take the role? Will Eric just have to react in exactly the same way that he would with a different actress?
girlfriday: Seriously. It's all kinds of crazy.
javabeans: I get that they're in emergency mode, but they have a week to rework the story and shoot the next episodes. Given that they were only 40% done with shooting Episodes 11 and 12 on a Friday night before the whole kerfuffle went down, I think this is do-able.
girlfriday: Time to call in the Script Doctor.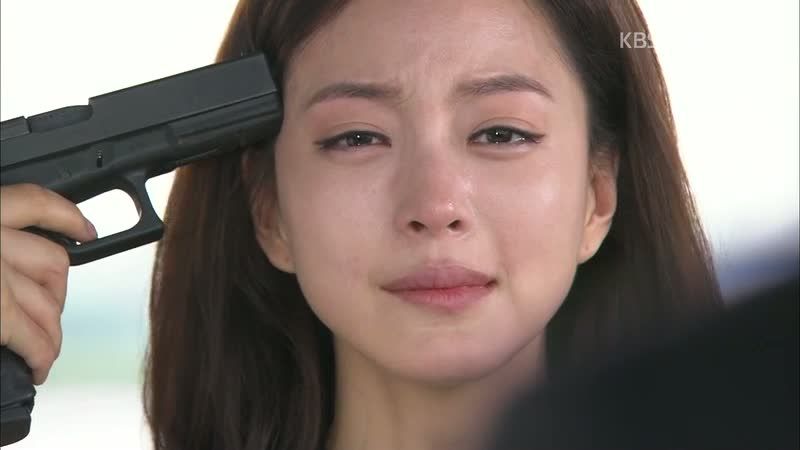 javabeans: So! If we were writing the rest of this drama, what would we do?
girlfriday: Kill her.
javabeans: And then?
girlfriday: I dunno. I only thought that far because the last scene we saw was the fake-shootout-turned-real.
javabeans: She could be rushed to the hospital in intensive condition.
girlfriday: With a body double like Bad Guy.
javabeans: And she dies in the hospital. But then the body disappears. Dun-dun-dun! WTF? Is she dead or is it a North Korean cover-up so her cover isn't blown?
girlfriday: The problem is, with no heroine to be the action-hero spy, we either need Ryu to step into her place (but then what of the romance?) or Kang-woo to reveal himself as a super-secret agent.
javabeans: Both! I think Ryu should fall for the cute South Korean spy who should have been tailing Kang-woo all these episodes but got lazy.
girlfriday: Ha. Maybe her daddy managed to ground her.
javabeans: Oh I know! Kang-woo does something suspicious, only to reveal that Da-hae has actually been tailing him this whole time, but she was so good she went unnoticed. Retroactive continuity FTW. And yes, Kang-woo should be "activated" as an agent. He's been in sleeper mode, a la Ok-soon and Hee-bok at the beginning.
girlfriday: Or maybe, he's a sleeper-sleeper agent, as in has to be subconsciously triggered to realize that he IS a spy!
javabeans: Oh, like his chip hasn't been switched on yet?
girlfriday: Yeah, yeah. That would explain his lightning quick reflexes, but cowardly demeanor.
javabeans: Who does Kang-woo work for?
girlfriday: The Goblin?
javabeans: Who is his father?
girlfriday: Oooh! Ooooh!
javabeans: Oh! As he knows it, the Goblin killed his father. But it turns out the Goblin IS his father, and he didn't die.
girlfriday: He had to fake his own death, in order to go into hiding…. because he knows something deadly.
javabeans: About the books and the havoc they would wreak. He tampered with the books so they could never be assembled.
girlfriday: Yes, maybe he was the one who first put them together, and realized the political turmoil they would bring, and vowed to destroy them for good. But then he got intercepted somehow, and three of them got out. So he's still got the last one. Or is my math wrong?
javabeans: Honestly, I'm not entirely certain the drama's math is correct on that one. In any case, Chairman Joo ruined his plans.
girlfriday: And took a leg!
javabeans: Like City Hunter?
girlfriday: Yes. Maximum Daddy drama.
javabeans: Now Kang-woo finds out Chairman Joo is hunting down the Goblin as well, and he has to beat that ticking clock to get to him first. Wait, we need to iron out some backstory. If Kang-woo's working for Goblin, he had to be trained in the first place, right? Before he was "put to sleep"?
girlfriday: He could have been trained by his dad when he was a child, like Sydney Bristow style.
javabeans: But we know he wasn't, at least not the way we've seen it. The most likely time or opportunity would have been after Chairman Joo took him in, which suggests that at one point Joo and Goblin were partners.
girlfriday: So then maybe Dad laid the foundation, but then his former partner Joo trained him and put him to sleep, after feeding him false information about the Goblin and whatnot… Er, does this make any sense?
javabeans: It could. We just need to connect a few more dots. For instance, what exactly is the shocking secret of the damn books? We need a big reveal, like in Runaway when we find out what Melgidec needs from Jin-yi and the origin of the gold. (Wait, what was the secret of Rambaldi anyway?)
girlfriday: I was just thinking that. Like some crazy Rambaldi secret. I think it was some kind of bio terror, like turning people into zombies in whatever radius of the big red ball (yeah, WTF). I don't think we have to go into zombie territory.
javabeans: Please let's not. No zombies or vampires.
girlfriday: It could just be a reinterpretation of a known fact in history, something pivotal to both North and South. Uh….
javabeans: This is a farce, right? You know what would be hilarious, is if in the end it turns out to be some big misunderstanding. It's the work of a Baekje-era prankster.
girlfriday: HA. A centuries-old fuck you?
javabeans: A wild goose chase of the most epic order.
girlfriday: Okay, I'm totally onboard with that.
javabeans: Right? It totally fits the tone of the show, more than the emphasis on the book as a huge, peninsula-transforming game-changer. Meanwhile, Kang-woo guesses that Myung-wol isn't dead either. She was taken, and he has to save her.
girlfriday: Or, he does think she's dead, and he just goes crazy with revenge.
javabeans: I want him to team up with Ryu somehow.
girlfriday: Because they both love her. So that works. Begrudging partnership to avenge the death of the woman… they both loved. Ha.
javabeans: What's our endgame? How would our finale wrap up? I would want it to go out on a comic note.
girlfriday: I'd want the whole thing to go back to its original farcical tone, especially if they're going to even try continuing this with no heroine.
javabeans: What if… the North Korean general's daughter reads the reports of Kang-woo falling for Myung-wol and flies into super angry-fangirl mode, and sneaks into South Korea? To cover up for it, the general blames it on the South. So the situation escalates because the North is like, the South has kidnapped one of our own! We must retaliate!
girlfriday: Haha. So basically it escalates into war, and Kang-woo is the only one who can stop it!
javabeans: YES. It's like City Hunter, only dumber and dopier.
girlfriday: The dim half-cousin.
javabeans: The North kidnaps In-ah in retaliation, but the South is like, "Eh, you can keep her." And SHE becomes their big Hallyu-of-the-North star!
girlfriday: Hahaha. Yes, please!
javabeans: Then they find out the books are a big ol' prank, and toss them aside carelessly. After all that angst.
girlfriday: And then, Kang-woo and Ryu ride off into the sunset together?
javabeans: Bickering into the sunset.
girlfriday: Famous last words: Kang-woo: "Yunno, you're not half-bad-looking. Can you act?" Ryu: "This is my sad face. This is my angry face. This is my happy face."
javabeans: Fin.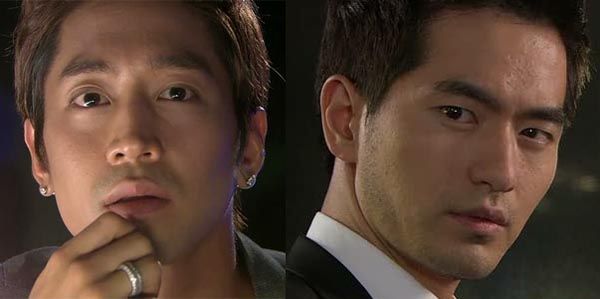 RELATED POSTS