Three-part cable movie Girl K premieres this weekend
Is it a movie? Is it a drama? I dunno which classification is more apt for a three-part TV movie airing on cable, but in any case cable channel CGV's Girl K looks pretty badass.
Mixing action and thrills, Girl K is being called the "Korean Nikita," which automatically piques my interest; I loved the 1990 French movie, the Hollywood adaptation Point of No Return, and the '90s series with Peta Wilson. I'm actually least familiar with the newest incarnation, the CW series, but I'll be getting right on that. And now there's a Korean mini-drama/movie with a similar premise? Count me in.
In the Nikita universe, the heroine is coerced into working as an assassin for a secret organization, essentially blackmailed into being their killer for hire while longing for her freedom. Girl K shares some similarities with that premise, but deviates in some significant ways: It centers around a high school student, Yeon-jin, whose mother is killed before her eyes. Mom had been affiliated with a secret organization, SS1, but upon learning that the chief was planning to use her daughter, she'd run away with Yeon-jin, only to be eliminated.
Afterwards, Yeon-jin vows to hunt down the killer, left to fend for herself with only one helper/Daddy Long Legs figure for moral and material support. To claim her revenge, she joins SS1 and turns herself into one of their killers. All while apparently attending school and dealing with boys with crushes. It's like all my favorite CW shows, mashed into one.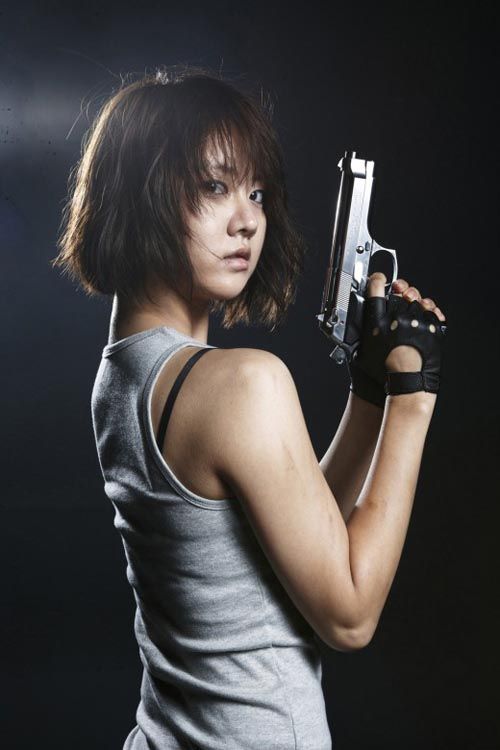 The movie/show stars newbie Han Groo as the lead character, Yeon-jin, and funny-creepy-scary man Kim Jung-tae (Can't Lose) as her helper. The 19-year-old Han Groo is a singer who will be making her acting debut with this project, but she did beat out 100 other hopefuls in the audition process and performed most of the action stunts herself, so I have hopes that she'll be a good fit for the role. (Her background: She learned dance in the U.S. in middle school, and martial arts in high school in China.)
The movie also features another idol star, Kim Dong-joon of ZE:A, a big man on campus who falls for transfer student Yeon-jin at first sight. Park Hyo-joo (Air City) plays an ex-assassin who trains Yeon-jin. Her role is mostly office-bound as she gives orders on missions, but Park stated that she had to work out hard for a pivotal, emotional action sequence near the end.
In addition, the always-fantastic Kim Roi-ha (Comrades) plays Yeon-jin's enemy, while Baek Do-bin (Queen Seon-deok) plays a hot-blooded detective who lost a colleague to that enemy and is now on a dogged hunt to track down SS1.
Girl K began filming on May 18 and will air its first episode this Saturday, August 27, at midnight. It'll air its second and third episodes on the two following Saturdays.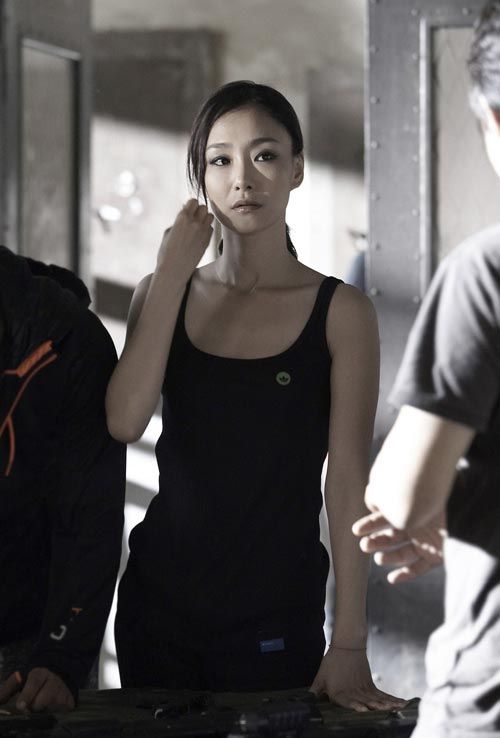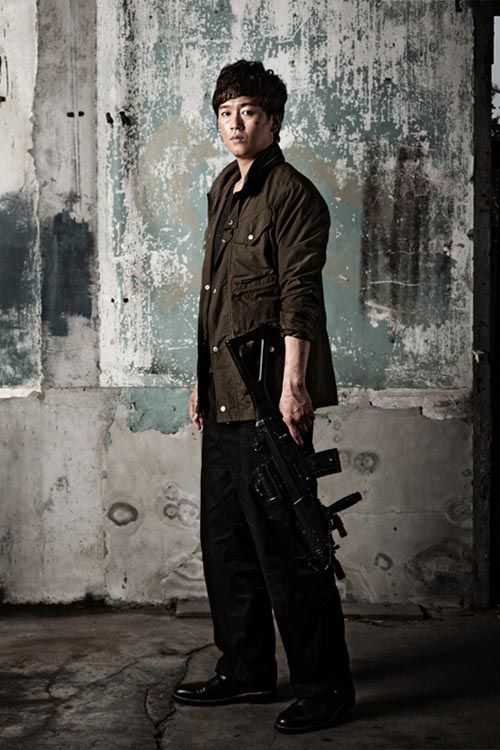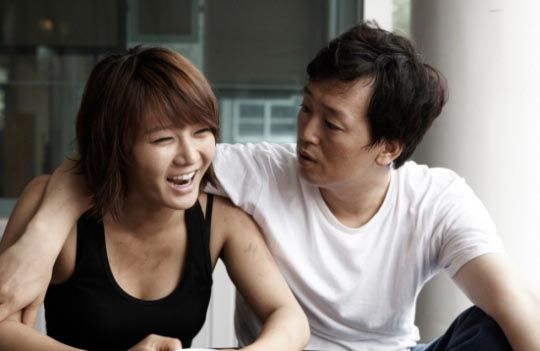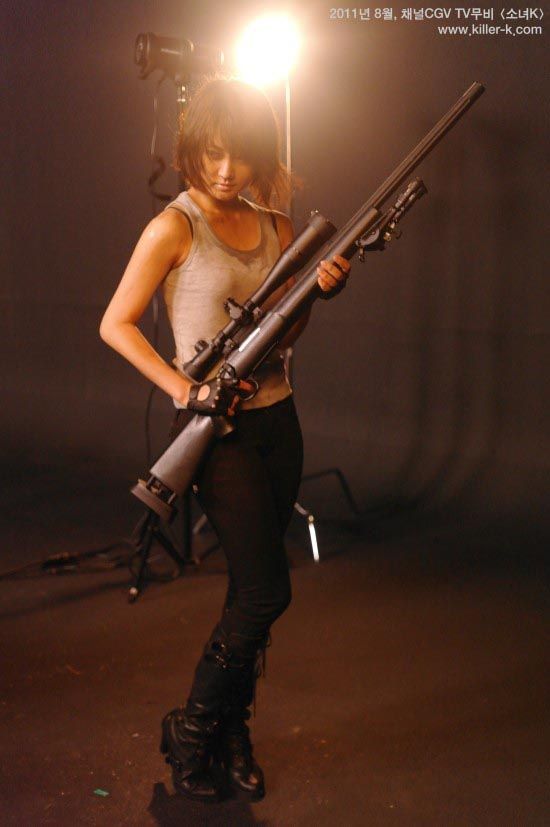 Via My Daily
Tags: cable programs, Girl K, Han Groo, Kim Jung-tae, Park Hyo-joo