Weekend drama A Thousand Kisses releases posters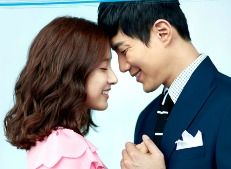 In these posters for new weekend drama A Thousand Kisses, we've got the two main couple in various states of embrace, and although we don't get much info on them otherwise, I'm drawn to how loving and earnest they seem. Plus, it doesn't hurt that I like the actors, although I admit to being WAY more interested in the supporting pair — Kim So-eun and Ryu Jin! — than the main couple of Seo Young-hee with Ji Hyun-woo.
In the drama, Seo Young-hee (Bedevilled) and Kim So-eun (A Fine Windy Day) play sisters who grew up in straitened circumstances. As mentioned in the previous post about this show, age play is one of the points of interest with these characters, as unni then falls for someone younger than her (Birth of the Rich's Ji Hyun-woo), while her cheery younger sister falls for someone 17 years older (Baby-Faced Beauty's Ryu Jin).
The photo shoot concept was based on the idea of "a kiss to make your beloved's heart race," and the posters bear a couple taglines. Most of the posters read, "I send a thousand kisses to you, my beloved…" The last one has the words, "Love and forgiveness begins with your kiss."
A Thousand Kisses airs on MBC on weekends, and takes up the earlier prime-time timeslot (9pm) beginning August 20, after All That Glitters wraps.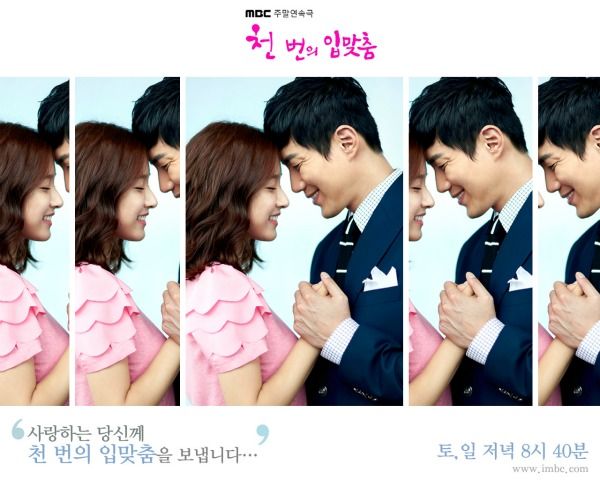 Via TV Report
RELATED POSTS
Tags: Ji Hyun-woo, Kim So-eun, Ryu Jin, Seo Young-hee