Yeon Jung-hoon returns to dramaland as a vampire
Aw, yeah. Yeon Jung-hoon (Jejoongwon, East of Eden) will be returning to television this fall as an undead creature of the night. But not just any old bloodsucker, mind you. He'll be playing the lead in upcoming cable drama Vampire Prosecutor. Uh huh. You read that right.
Listen, do I even need to make the obvious joke about lawyers and vampires?
Apparently Yeon and his wife Han Ga-in are planning to take cable by storm, if she ends up starring in her blockbuster cable drama early next year. There seems to be a rising trend with bigger budget cable dramas, starting with wrangling bigger stars for their shows. Hey, if you can make it work, more power to you.
This will be Yeon's first drama in over a year, since starring in last year's highly-regarded medical sageuk Jejoongwon. He'll be playing a vampire who lives as a prosecutor and specifically deals with mysteries. I don't know what that means though — are we talking X-files or just really elusive mobsters? At least in Korea the prosecutors are like 90% cops anyway, so they're pretty much like detectives-as-DAs. Because what's the point of a vampire who sits at his desk all day pushing paperwork?
Coincidentally, Yeon's character in East of Eden was a prosecutor too. Hm. Maybe he's still that character, who finally went nuts from the mountain of insanely twisted daddy issues and became a vampire to wreak vengeance on humanity. Only he couldn't manage to shake his do-gooder ways, and so plans to live out the rest of eternity upholding the law…
Okay, this could either be really cheesy, so cheesy it's funny, sooooooo cheesy that it comes back around to being good, or mind-blowingly whedonesque. I'm putting my money on campy fun, but I'll be happy if it manages to be in the so-cheesy-it's-awesome category.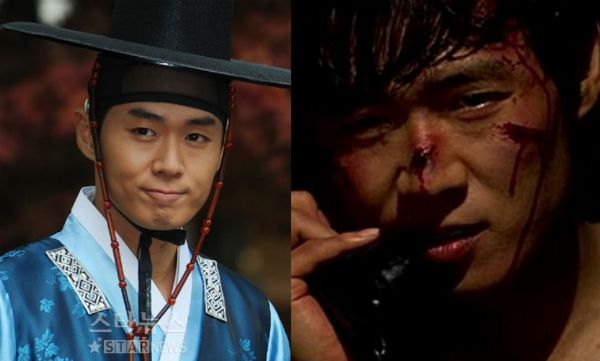 Looks like we'll be seeing Yeon Jung-hoon's transformation from this to THAT. Vampire Prosecutor premieres in September on cable network OCN.
Via Hankook Ilbo
RELATED POSTS
Tags: cable programs, Yeon Jung-hoon