Yoo Ji-tae begins work on feature directorial debut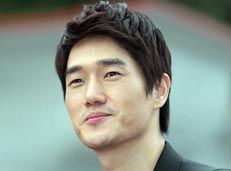 It's been a while since Yoo Ji-tae (Midnight FM, A Star's Lover) announced his foray into directing features, but almost three years later, he's ready to begin working on the project.
According to one source, Yoo is currently writing the screenplay, which is described as a human drama about the heartache and love of a female migrant laborer. He is also in talks with investors and production companies for possible backing. Yoo's management confirmed the reports, but added that they couldn't divulge additional details because the script is still in the working stages.
This will be his debut in terms of full-length feature films, but Yoo has already had modest success with his four shorts, all of which he wrote in addition to directing, and which have traveled the film-festival circuit. His debut short, 2003's The Bike Boy, is about a boy with a crush on a girl who tries to impress her by riding a bicycle. His second, 2005's How Do The Blind Dream, is about a blind acupuncturist who's tired of peace and quiet. One day a young woman comes to him as a patient and shakes things up with her frankness and bold talk.
His third, Out Of My Intention, was about a middle-aged man out to track down an old love. His most recent, 2009's Invitation, deals with the lack of communication in today's materialistic modern age, the alienation felt by those who want to communicate but find themselves cut off from each other.
Based on his choices, he strikes me as a serious sort; I'm intrigued as to what he'll have to say with his debut feature. He's obviously not going for commercial appeal, but I can appreciate that; he's got enough commercial success on the acting front.
Via DongA
RELATED POSTS
Tags: directors, Yoo Ji-tae