Can't Lose can't agree on extension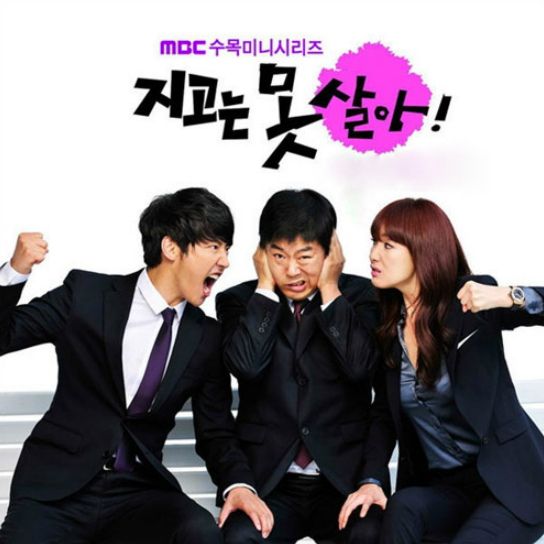 Apparently this show has taken the warring off the screen and into real life. MBC announced its decision to extend Wednesday-Thursday drama Can't Lose starring Choi Ji-woo and Yoon Sang-hyun for another two weeks, which was surprising because it's been pulling single-digit ratings for most of its run, up against current ratings king The Princess's Man. It's not a flashy show, but it has loads of adorable chemistry and heart, and a fantastic stable of side characters played by some of my favorite supporting actors.
But THEN, stars Choi Ji-woo and Yoon Sang-hyun announced that they had never given the okay to the production team, and are now taking a stance against the extension. Well I don't see how you're going to squeeze four more episodes from a show without your leads onboard, so what's with the drama, Drama?
I'm not a fan of extensions as a rule, (and actually wish most shows were 45 minutes long instead of the usual hour-and-six) so I'm not really excited at the prospect of more episodes. On the one hand, it's an easy narrative to extend, since it's not a high-concept drama to begin with. It's just a couple at war, using divorce court as therapy (yeah don't try this at home). But on the other hand, I rarely think a drama needs more than sixteen episodes, EVER.
I'm guessing that the extension has more to do with followup drama Me Too, Flower!, starring Lee Jia and Kim Jae-won, which has just started to lock down its cast in the past week or so. Since Can't Lose had a flexible episode count from the start (they all say that now), it's probably the easiest way to buy Flower some more lead-in time. I can see why the Can't Lose cast isn't jumping to make other people's drama-shooting lives easier, at the expense of their own sanity.
If the extension does go through, it'll take Can't Lose's episode count from 16 to 20, which means Me Too, Flower! will premiere Wednesday, November 2. I guess we'll see who wins the battle behind the scenes. Well, at least husband and wife are united on this front?
RELATED POSTS
Tags: Can't Lose, Choi Ji-woo, Yoon Sang-hyun