Jang Shin-young becomes Empress
There's another cable drama to keep an eye on this fall: Empress stars Jang Shin-young (I Am Legend) and premieres a week from today on E Channel.
The title doesn't refer to a literal empress or some sort of fusion-fantasy imperial storyline (a la Goong or My Princess). It's a revenge story of sorts, and shortens the title of the Japanese manga by Ryo Kurashina (and J-drama adaptation) Jotei Kaoruko, or Empress of the Night, where the lead was a Ginza hostess.
In this version of Empress, Jang Shin-young plays the femme fatale-ish heroine, who has been trampled by the rich and powerful. She becomes a bar hostess who "rules over" her clientele of rich, corrupt men, whom she'll then bring down as she "takes revenge on the world." Hmm, I'm intrigued by the description of her character taking great pleasure in her revenge; it's quite a different approach than we see in other dramas. I'm imagining her as Miss Ripley's Miri, if she decided to use her status in the nightlife instead of lying to cover it up. Now there's a force to be reckoned with.
Also cast are Kang Ji-sub (Fine Windy Day), Jin Se-hong (Flames of Desire), Kim Hyung-jong (Runaway Plan B), and Philip Choi (Soulmate).
Empress airs its first episode next Saturday, October 1. It's scheduled to run for 13 episodes on E Channel.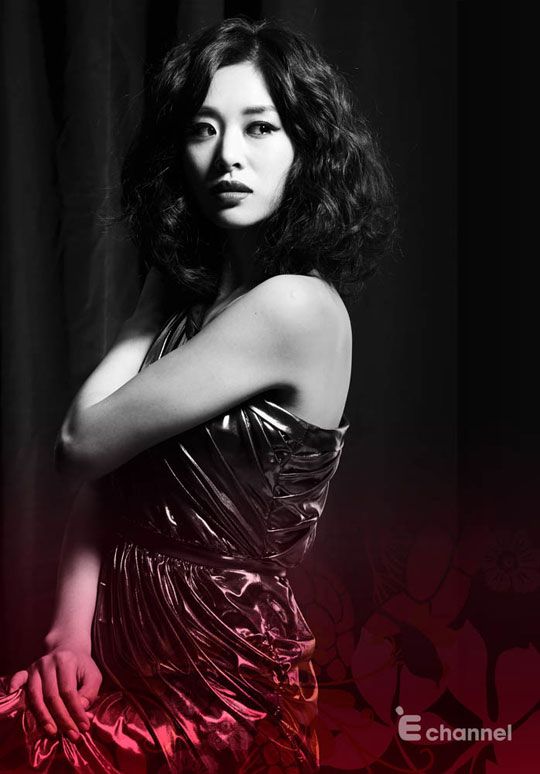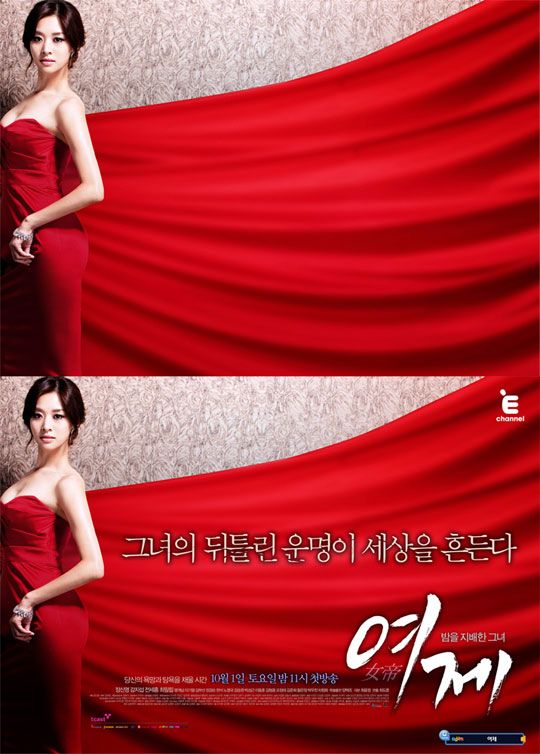 Via TV Report
RELATED POSTS
Tags: cable programs, Jang Shin-young