Kang Ho-dong takes break from showbiz, 1N2D to shoot farewell episode?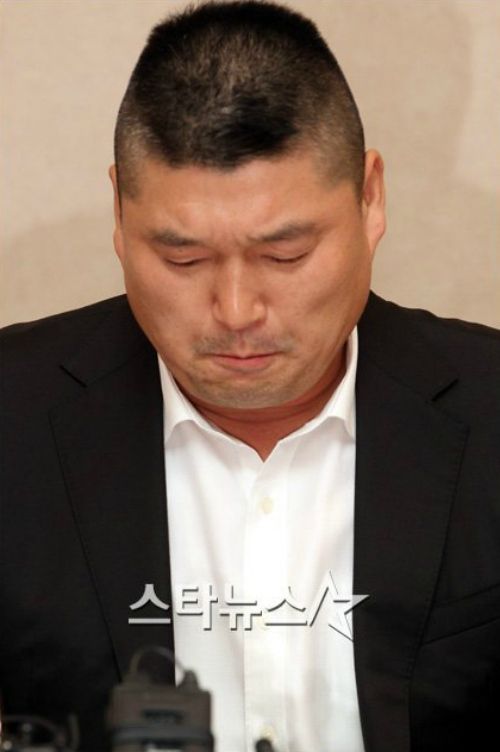 Sigh. As if the man needed to take any more hits. MC Kang Ho-dong has been on the ropes this week for tax evasion, made very public of course by the Korean media. He's currently under investigation for owing millions of won in back taxes, and the industry backlash has been pretty severe. After many days spent reportedly in a panic, he held a press conference on the 9th to announce his temporary retirement from the industry.
Aaaaaagh. I thought we just got past all the leaving / not-leaving drama and finally settled into a good place. There's only six more months of 1 Night 2 Days left! It was going to be a happy, everyone-together-till-the-end kind of ending! That was the plan! I just barely got myself emotionally adjusted to that plan, and now this?
*TEARS*
Kang Ho-dong is currently hosting 1 Night 2 Days, Star King, Strong Heart, and Knee Drop Guru, covering all three big networks, though he's a fixed employee at KBS. At the press conference, he apologized publicly and expressed immense regret: "I have disappointed your love for me," adding, "How can I laugh and talk on TV without shame?" He then announced his temporary retirement from the industry, shedding tears.
Na PD released a statement that Kang Ho-dong can't and won't be replaced, and they'll carry on with five members. He said that many PDs gathered to comfort Kang Ho-dong, as he was in a state of panic for days. He expressed his regret at losing Kang Ho-dong from the industry, but the PDs chose to respect his decision. He added, "We were together for over four years, so as a PD, I just feel regret." The final decisions have yet to be made, but they felt that his departure from 1N2D would need a proper send-off, and so a farewell trip for Kang Ho-dong is in the works. When and where the trip will take place hasn't been finalized, but they felt that the viewers would need to say a proper goodbye.
I'd rather not say goodbye at all. But if he's really leaving, then yes, I'm going to need a send-off rather than the norm, which is just: scandal… then POOF! Like they just disappear into thin air. I have abandonment issues with that. Is there any way we can ease into this, like lessen his screentime by five minutes every week until the six months run out? Sigh. I'm clearly going to have trouble accepting this.
Ho-dong oppa! Don't go!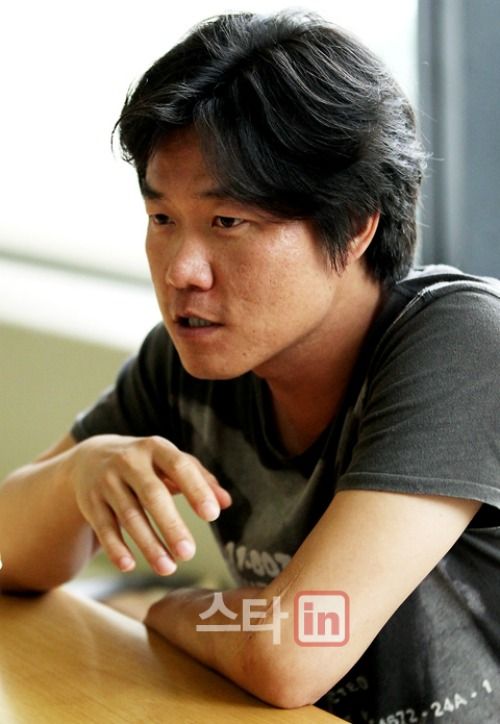 Via E Daily
RELATED POSTS
Tags: 1N2D, Kang Ho-dong