Kim Joo-hyuk and Shin Ha-kyun up for Brain transplants?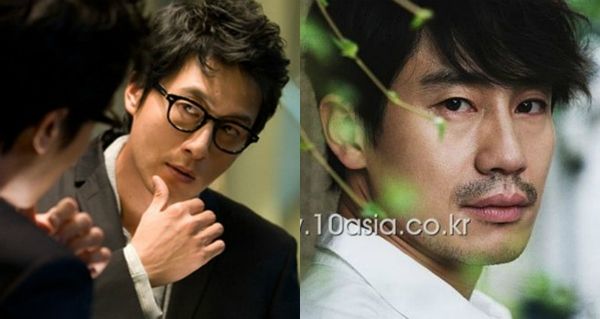 Yeah, you can pretty much forget about any article NOT making brain jokes when it comes to this drama. Upcoming medical drama Brain has had more casting drama than its fictional drama could ever live up to, and now that it's fired one cast and lost the other, it's got two heavy-hitters — Kim Joo-hyuk (Terroir, Sleeping With the Enemy) and Shin Ha-kyun (The Front Line, Cafe Noir) — reportedly in contention for the lead role.
Okay, now THAT's a totally different direction. We went from twentysomething relative newbies, to pretty boy Hallyu star, and now to serious actor territory? What the hell IS this drama? Is it even written yet? What kind of character is so ill-defined that it could be played by Lee Sang-yoon, Song Seung-heon, Kim Joo-hyuk OR Shin Ha-kyun?
If it's really going with serious film actors, then this drama is pretty much trying to be White Tower 2: With or Without Brains. I just don't know what it was trying to be BEFORE. Basically one drama went from being Scrubs to Grey's Anatomy to House all in one pre-production period, and it's scrambled my brains. Both of these actors are top-shelf leading men, so there's no question they'd be amazing in whatever role. I just hope the drama's worth their talents.
Don't you think the original cast should get together and make a rival drama about zombies called BRAAAAAAAAAINS where you think you killed somebody (or fired them from your set), but they rise from the dead and come back to eat your brains? Now THAT's a drama I'd like to see.
Brain will follow Poseidon and premiere November 14 on KBS.
Via TV Report
RELATED POSTS
Tags: Kim Joo-hyuk, Shin Ha-kyun