OCN's Vampire Prosecutor in action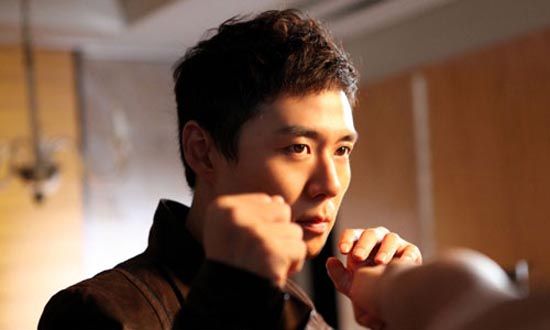 Yeon Jung-hoon is about to put his gentle image way behind him when his new drama series Vampire Prosecutor hits the airwaves this Sunday, and I'm really looking forward to it — both the drama and his image transformation, since it's always the extreme shifts that are so intriguing, whether it's gentle-to-badass or the reverse.
When the initial premise came out, the drama sounded like it could either be hilariously cheesy or compelling and dark, but thankfully the teaser pointed more toward the latter. It's cable, so that means they get to take some more risks, regarding both the narrative and the visual expression of that narrative. Girl K whetted my appetite for harder-edged fare, and I'm hoping Vampire Prosecutor supplies that.
The premise: Yeon Jung-hoon plays a cold-hearted (in more ways than one) vampire who can see the moment of murder with one taste of the victim's blood, which ought to come in handy for his prosecuting job. Not to mention his superhuman strength. To get into fighting form for the drama's action scenes (in Korea, public prosecutors often take an active role in case-solving, like DAs and cops rolled into one), Yeon dropped 5 kg and has been training in the martial art julkwondo. Lesson of the day: Don't mess with the vampire who can tear your heart out with his bare hands OR with his fangs, depending on whether he's had lunch that day yet — and then toss your rotten carcass into jail using the legal system to boot. Talk about inflicting a wound, rubbing salt in it, having a taste, and then rubbing it in some more.
Vampire Prosecutor will run for 12 episodes beginning this Sunday, October 2, on cable channel OCN.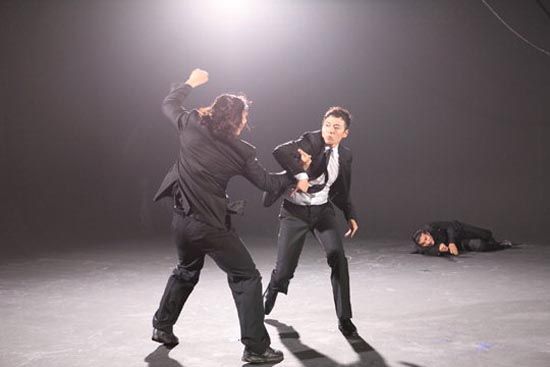 Via Osen
RELATED POSTS