Official posters for High Kick! Counterattack of the Short Legs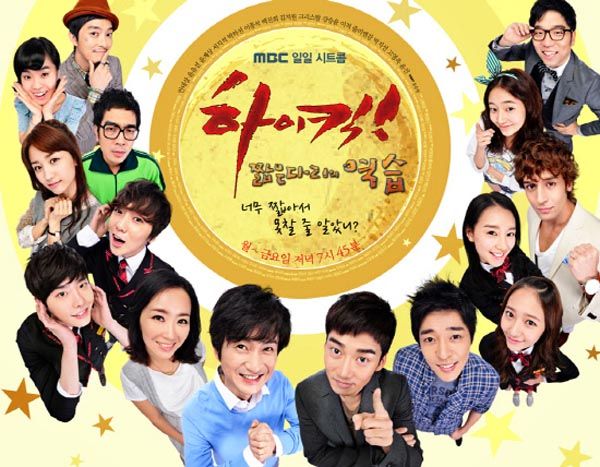 Posters have just been released for High Kick 3, aka Counterattack of the Short Legs, with just two weeks left till the series is set to premiere. They're goofy and cute, and pretty much what we'd expect of the show.
The poster above displays the cast of Counterattack in the familiar style of the franchise (here are the posters for High Kicks 1 and 2), but it's the one below that captures my interest most. Okay, maybe I just like seeing Yoon Kye-sang in a spiffy suit and sunglasses. Yum.
I do have to giggle at the tagline in the first photo, which refers to the sitcom's title and reads, "Did you think I wouldn't kick just because my legs are too short?" Haha. In the second poster, the copy reads, "Raise your guards. The third kick begins!"
The large cast includes: Ahn Nae-sang, Yoon Yoo-sun, Yoon Kye-sang, Seo Ji-seok, Park Ha-sun, Lee Jong-seok, Baek Jin-hee, Kim Ji-won, Krystal, Kang Seung-yoon, Lee Juck, Julien Kang, Park Ji-sun, Go Young-wook, and Yoon Gun. Phew! That's a lot of short legs flying around. (Figuratively, I mean. 'Cause some of those boys be tall.)
High Kick! Counterattack of the Short Legs premieres on September 19 and airs Mondays through Fridays.
Via Star News
RELATED POSTS