Park Bo-young to romance wolf boy Song Joong-ki
Yup. You read that right. Song Joong-ki. As a Wolf Boy. Well that's the title of the movie, and it's not a figurative one, so it looks like he'll be wolfing out for his next role, baby face be damned. And Park Bo-young has been cast as the girl who falls in love with Teen Wolf. I don't know what to do first — squeal about the casting, or scratch my head at the idea that someone thought Song Joong-ki looked wolfish. I mean, does he even grow facial hair?
Wolf Boy is the feature film debut from up-and-coming director Jo Sung-hee, who's been leaving an impression on Chungmuro with his short films over the last few years. His work ranges from mystery to drama, and he describes the movie as being a pure love story, like that of Edward Scissorhands. Oh, well that changes a lot. Edward Scissorhands is a very distinct take on the genre — tonally, visually. That could be interesting, that is, if he can pull off Edward Wolfypaws rather than end up with An American Werewolf in Seoul.
Park Bo-young plays a young girl who one day finds a wolf boy in an isolated house, and then the two eventually fall in love. Well that's not much in the way of plot, but hopefully there's more to it than wolf meets girl, girl loves wolf, wolf represses wolfie instincts for girl. 'Cause if wolfiness becomes a stand-in for cancer, I'm out.
Aside from the possibly awesome, potentially crazy, and probably campy wolfie plot, I'm excited about these two young and talented actors sharing the screen together. They've technically been co-stars already, earlier this year as birds in the Korean dub for the animated film Rio. Below are some pictures of them doing promotional shoots for the movie, looking ridiculously adorable together.
Wolf Boy will complete casting and enter production in October, and meanwhile Song Joong-ki has two other projects slated for the fall — Penny-Pinching Romance, his rom-com with Han Ye-seul, and his role as the young King Sejong the Great in the SBS drama Tree With Deep Roots. Busy, busy!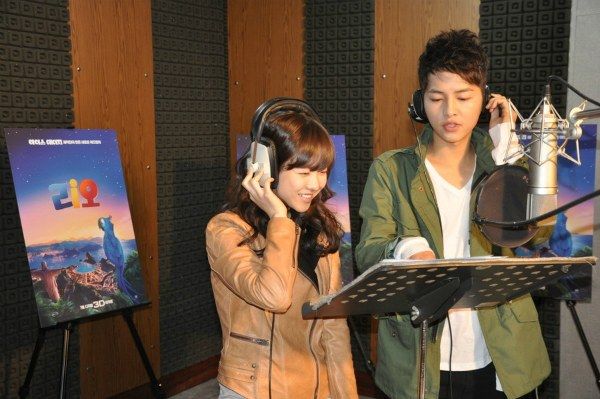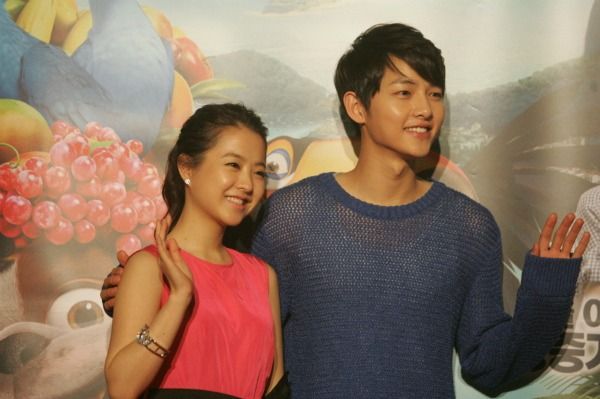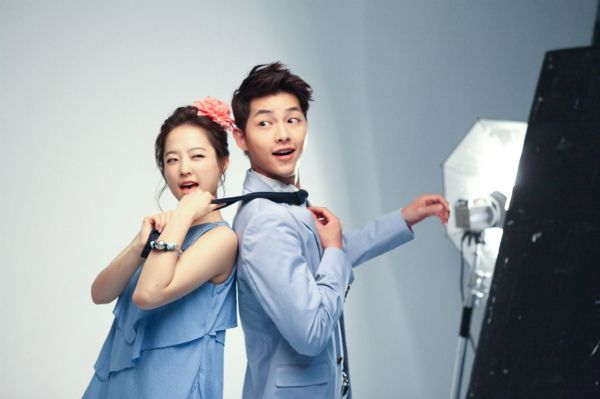 Via Star News
RELATED POSTS
Tags: Park Bo-young, Song Joong-ki