Park Shi-hoo and Jung Jae-young play cat and mouse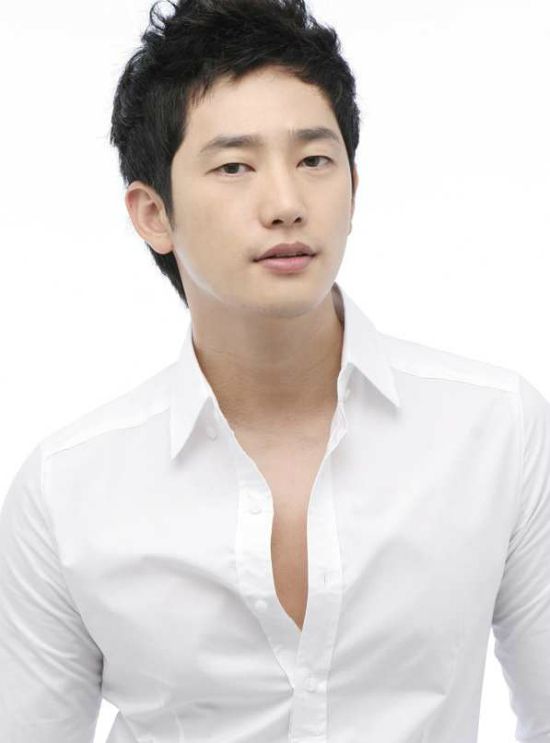 Actors Park Shi-hoo and Jung Jae-young have been cast to play opposite each other in a new action thriller film called I Am a Murderer. Well, that's direct. No dillydallying about, eh? When I saw that they had been cast as a detective and a killer, I assumed that they'd play to type — Park Shi-hoo as the good guy, Jung Jae-young as the bad guy. But they've both been cast against type, and against each other… which makes me instantly fascinated in the movie.
Park Shi-hoo will be playing a serial killer who gets prosecuted and does his time, and ends up writing a bestseller that details his crimes called I Am a Murderer. HA. I already love this premise. Okay, so serial killer turns bestselling author (true crime in the most literal sense of the genre), and then apparently something happens to make him a suspect in a fresh set of killings. That means he's out of jail, right? But what kind of serial killer doesn't serve multiple life sentences?
Jung Jae-young plays the dogged homicide detective who goes after the case, and the killer-turned-author-maybe-turned-killer-again. That sounds like a great psychological thriller mixed with action, and if he were a reformed killer who advised the cops on murderer psychology, they'd have a TV show. Wouldn't they make the best odd couple?
Park is currently starring in the KBS fusion historical drama The Princess's Man, and Jung's latest film Countdown with Jeon Do-yeon is in theaters now. I Am a Murderer will be helmed by PD Jung Byung-gil of action-comedy-documentary Action Boys, and starts shooting October 7.
Via Osen
RELATED POSTS
Tags: Jung Jae-young, Park Shi-hoo