Poseidon releases posters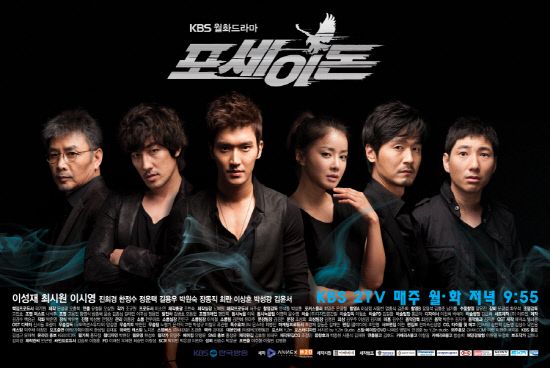 Upcoming maritime police drama Poseidon, aka Baywatch-meets-Cops, has released its posters. They decided on the super serious vibe, which I think was a mistake in the boring direction, but at least the faces are damned pretty. I'm pretty sure it's the same font as Athena too, which is a step in the wrong direction, association-wise. Is there only one Serious Action Drama Font in the poster-making departments at the big studios? Is it called Windswept Wingdings or Shot Through the Heart Sans Serif?
At least the first one has an air of mystery about it, though the blue smoke (which I guess is supposed to invoke the sea?) just makes me laugh. The second one looks like an advertisement to join the police force. YOU! Can make a difference! The third at least features the three leads and gives some character info, which is nice.
Featured on top is Lee Sung-jae with the tagline: "A man who lost everything to the waves." Heroine Lee Shi-young's tagline reads: "A woman scarred by the waves," and Choi Siwon is described as: "A man who fights against the waves."
The drama purports to be based on real-life stories ripped from the headlines, but it comes from the writer of IRIS, so while the action/romance should be good, I won't hold my breath for realism here. Is it going to be the same "realism" that kept Siwon from showing his abs on Athena? Because I don't care for any of that nonsense. The realism, I mean. Abs are awesome.
Poseidon premieres Monday September 19 on KBS.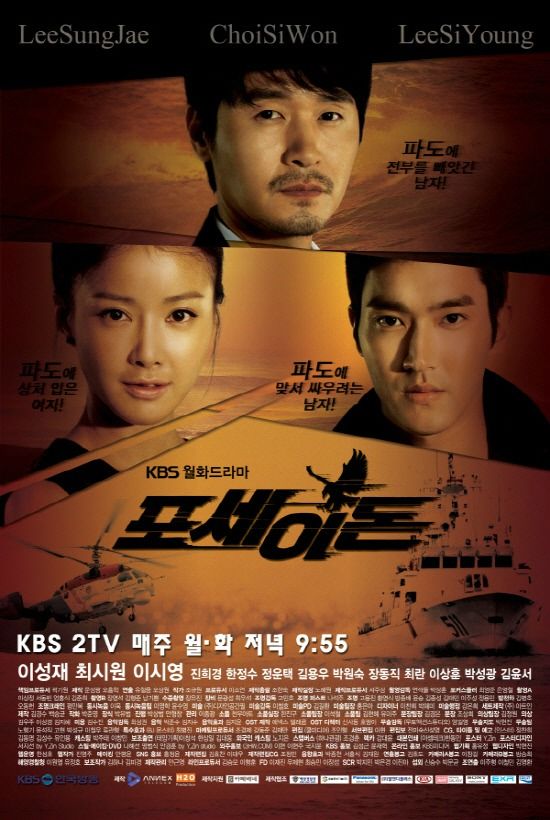 Via Sports Chosun
RELATED POSTS
Tags: Choi Siwon, Han Jung-soo, Lee Shi-young, Lee Sung-jae, Poseidon