Yoon-ah cast as Jang Geun-seok's leading lady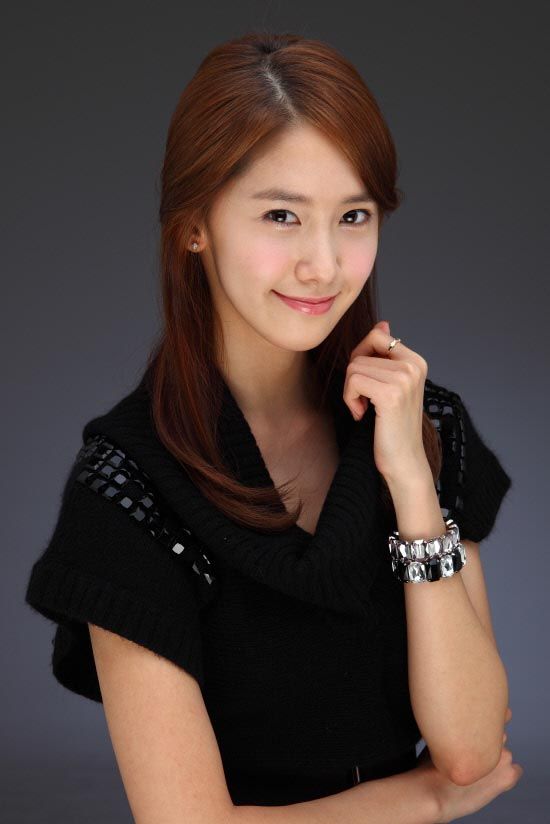 Looks like it won't be Han Hyo-joo after all; "Season drama" director Yoon Suk-ho has cast pop idol and SNSD member Yoon-ah as the female lead in Love Rain (still a working title, apparently), opposite Jang Geun-seok.
The plot: Love Rain is "a melodrama that transcends generations and paints a pure love story with emotion." It spans from the "pure love of the 1970s analog age, to the trendy ways of today's digital age." Yoon-ah plays Kim Yoon-hee, a young woman with a pure appearance, in the 1970s portion of the drama, and then also plays her daughter, named Yuri.
Jang Geun-seok plays a man named Seo In-ha, and while we only get one name for him, according to initial reports it seems he's also playing a father-son pairing. (GROAN. I get why Korean melodramas love this whole "sins and loves of the father carry on to the sins and loves of the child" theme, but this just seems like overkill.)
PD Yoon explained picking Yoon-ah for the role because of her "pure and healthy energy, and her natural beauty," which seems like just the kind of thing you'd want in a character of Yoon-hee's description.
That said: AW, man. I would really have rather he stuck with Han Hyo-joo. I can see how Yoon-ah and Han Hyo-joo both have that pure, fresh appeal going on that would make them both likely candidates, but I think Han is, as an actress, a much better match for a melo romance with Jang Geun-seok. I've seen Yoon-ah in Cinderella Man and little teeny bits of her daily drama You're My Destiny…and I think she should stick to singing. As a part of k-poppy, upbeat-dancey, cutey-honey SNSD, she's got her appeal, but in an acting capacity, she just doesn't pop. Bland city.
Love Rain will begin filming at the end of the month, but won't air until early 2012.
Via Chosun
RELATED POSTS
Tags: Jang Geun-seok, Yoon-ah