A Gathering of Writers to Say Thank You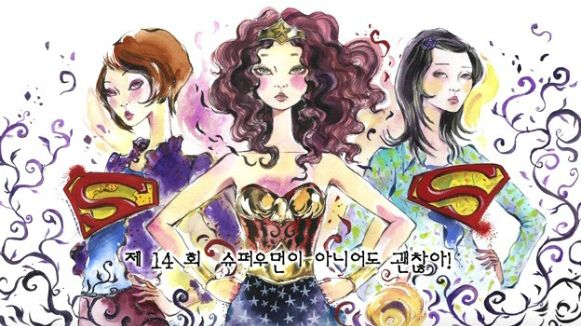 Introduction
Unbeknownst to Javabeans or Girlfriday, many of the magical creatures in k-dramaland gathered together in a secluded glen within the kingdom of Dramabeans, long after the fey mistresses of the kingdom had gone to bed. They had known for some time that Dramabeans was nearing its 5,000th post (!!), and they racked their brains to come up with a suitable way to say thank you to celebrate the occasion.
For certain, were it not for Javabeans and Girlfriday, many of these creatures would be hanging out on tough street corners, or getting into dramas that no self-respecting elf or gnome should watch. How to thank the lifegivers of Dramabeans for providing so much entertainment, knowledge, heart, community and love? With that in mind, may I present the well-wishes and appreciation from the new and the old: a panoply of heartfelt congratulations for Post no. 5,000!

SONG OF THE DAY
"Laughing and Crying" – Painter of the Wind OST [ Download ]
Audio clip: Adobe Flash Player (version 9 or above) is required to play this audio clip. Download the latest version here. You also need to have JavaScript enabled in your browser.
My Beautiful Love Story With Dramabeans – by gummimochi
My story began back in 2007 when I was watching Coffee Prince. I was searching the internet to hunt down the Coffee Prince soundtrack and 'lo and behold – I found it: a hidden cave of wonders . Without intending to stay, I started to read the drama recaps and instantly became hooked! Here was a place where someone would give her frank two cents, sharing in my obsession with Korean entertainment in a smart, witty, and hilarious manner. Javabeans' and Girlfriday's opinions became the gold standard of my K-drama future: which drama I would watch next and the ones I would recommend to friends. I break into a wide smile and my heart races whenever a new post goes up.
Dramabeans is so much more than a simple recap & entertainment site to me – it inspired me to start writing about what I love. It's been only a few months so far, but I am so honored to be a part of a team of such talented writers. Congratulations Dramabeans on reaching 5,000 posts and counting!
An Excuse to Fawn Over Dramabeans – by kaedejun
I stumbled upon the site way back when it was under a different URL (javabeans.wordpress.com) and had to be ported over to dramabeans.com. I found the site right when I was at the peak of my obsession. (Have I peaked already? Am I still peaking?) But I wasn't hooked to this site… until the recaps for Coffee Prince.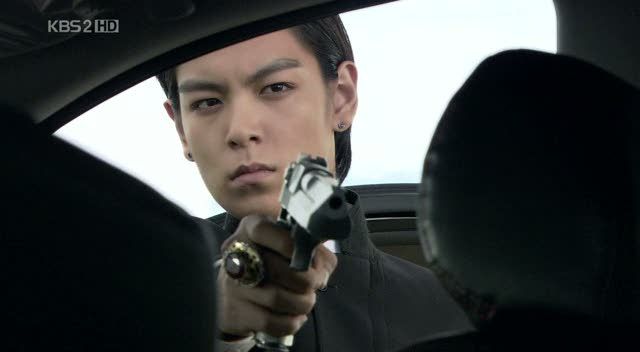 After the fanaticism of You're Beautiful, I begged, pleaded, wailed on scuffed knees (ok, I emailed – but that's not dramatic) to write the recaps for the drama IRIS. Wow Javabeans must have been crazy to entrust me with that. Sometimes I still wonder what she was thinking to even let me continue writing on her site!
So to the reasons why I love Dramabeans: it provides a 24/7 forum for interesting discussion on actors and dramas both on and off the set, inspiring venomous hatred and passionate ardor from fans around the world to fuel the long debates. It's a mover-and-a-shaker; and without a doubt, Javabeans and Girlfriday are profoundly influential in the drama-watching world.
Every day, Javabeans and Girlfriday churn out well-written content one after another with frankness, insight, and well-founded opinions that you are free to agree or disagree with – but you can't deny it's made you curious about dramas or issues you never knew about before. The most important reason why I love Dramabeans? It's because it wouldn't be 'dramabeans' without Javabeans and Girlfriday. I toast to you gals a hefty cup of makgulli! One shot!
You've Only Just Begun – by sassychef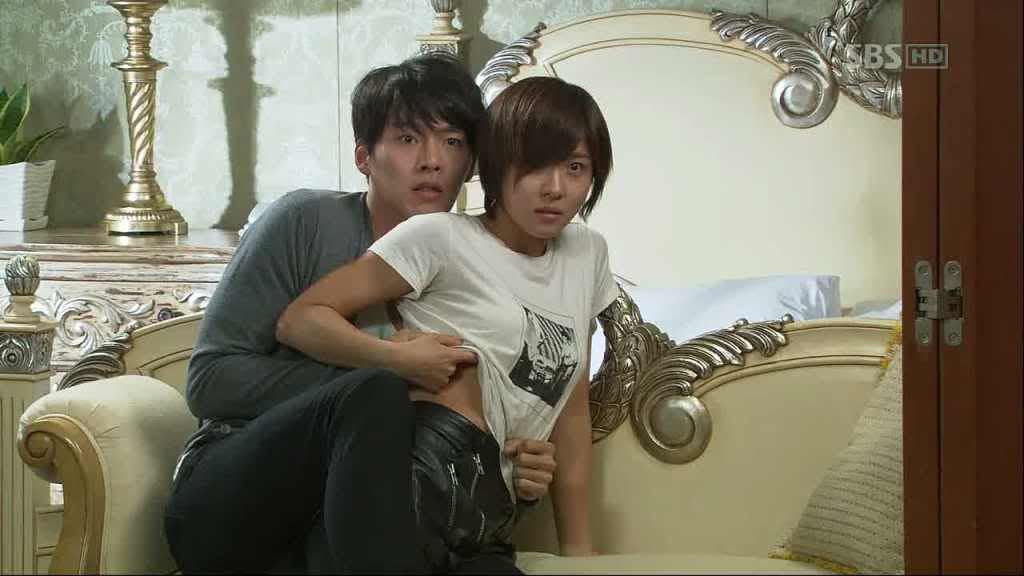 You know those "Ah-ha!" moments you have once in awhile? Well, discovering Dramabeans was one of those moments for me. My impatient nature (which I'm trying to work on, by the way) couldn't wait for the next episode of Secret Garden, so I searched and searched online to see if anyone could feed my addiction on what to be expected. That's when I came upon this little goldmine, and thus began my love affair with Dramabeans.
Not only was I able to find a place where I can find cache of goodies to put in my queue for further drama pleasure, but the posts were written in a sharp, witty and at times snarky ways that I loved! (I mean, come on! Girlfriday naming Ha Ji-won (playing Hyun Bin's role) Joo-wanda. Joo-wanda!! LOL! How could I not come back for more??) Javabeans' and Girlfriday's love of drama and writing has led to creating a dynamic site that so many of us has come to love and cherish. Having had the honor and pleasure to become a part of this incredible team has been a fantastic journey so far, and can't wait to be a part of the next 5,000 posts. Congratulations Dramabeans, and we love you!! xoxo
Congratulations To Dramabeans! – by Thunderbolt
Wow, 5,000? I still remember the first Dramabeans post like it was yesterday. (That one resonated with me because I've always been keenly interested in any discussion on fansubs. Incidentally, I love Javabeans for the many times she has stood up for fansubbers.) And in three short months the blog will celebrate its 5th anniversary!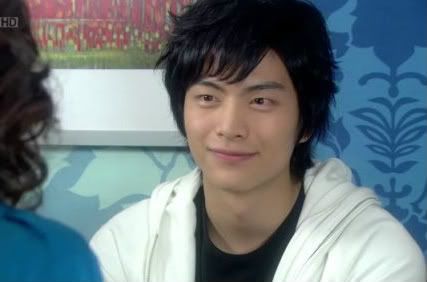 I came to Dramabeans via the Dal-Ja's Spring recaps that Javabeans first posted on Soompi. The recaps were so witty and well written I was floored. Over the years, I have grown to love many things about the site. The breadth and depth of the writing. The humor. The goodies that you share (all those songs!) and the surprises that you spring (girlfriday! podcasts! Santa!).
I love that the posts can be serious but also silly, and that there's no such thing as too much squee-ing. I love the occasional catfights, too. (Bora must die! Why I like Jang Nara!) You taught me that not everything is newsworthy, but that which is worth writing about should be written with heart and commitment. You make me proud to be a kdrama addict. Happy 5,000 posts, Javabeans and Girlfriday!
Onward Ho! – by Dahee Fanel
If my goldfish memory serves me correctly, I first encountered Javabeans on the Dal-Ja's Spring thread over at Soompi in 2007. She was smart and witty and apparently a coffee addict, so of course I liked her and her insightful contributions to the thread right away. Before long, she was posting recaps of the show in the thread. I read them even though I don't, and didn't, need summaries of a show to understand what was going on, thanks to my (sometimes) useful fluency in Korean. I read them and loved them. And then when I found out that she had a blog, I went there and read every single post. That was the beginning.
Dramabeans has gone through a lot over the years. As a cheering bystander, I've watched it wax and grow from a little blog that housed JB's drama addictions, to the K-drama powerhouse it is today. There was a time when there weren't many (or any, rather) English-language blogs on Korean dramas, just like there was a time when we had to rent tapes from Korean video rental stores to watch the dramas that we love, and had no one to discuss them with online. (Oh the loneliness of those days!) The times have changed, and now all us K-drama fans can gather and debate, growl and squee to our hearts' contents. Dramabeans has become one of the most precious of these gathering places.
What I love about Dramabeans is its passion. The passion for Korean dramas, movies, actors/actresses, variety shows, and Korean culture in general. That passion, that love and commitment, seeps through every single word in every single blog post, and it has since the very beginning. This is how dramas should be watched. This is how they should be written about. With love, respect, humour, and intelligence. Dramabeans, through the magic fingers of Javabeans and Girlfriday, has done this for 5,000 posts. Here's to 5 gazillion more. Congratulations!!
Two Truths – by samsooki
I'll let you in on two truths to k-dramaland. The first seems axiomatic but really isn't: whether one is a prince or a pauper, on the inside we are all the same. This is the basis of the magic that keeps us so enthralled: that all of us are equal, only differentiated by the extent of our pluckiness! Yet stepping back, this truth helps only a little in understanding the universe. For true exploration, a trustworthy guide is a must, as k-dramaland is a very big place. And dramabeans has been that wonderful guide, an orphic counselor that weaves analysis and deconstruction with passion and wit. And more! With its open commentary style, dramabeans has also developed a tight-knit community whose warmth and tolerance for newbies has seen its numbers multiply by a magnitude – and isn't it true that samsooki himself was forged in the crucible of an open thread?
The other truth is that we tend to live entire lifetimes through each drama series, gaining cherished memories of our favorite characters along the way. As each series ends and others begin, even now, how many lifetimes has the dramabeans community all shared together, and how many memories have become so cherished? All thanks to Javabeans and Girlfriday, I can't imagine a better place to be, lifetime after lifetime, learning and sharing, and laughing and crying with everyone here.
*******
And with those parting thoughts, the magical creatures bade each other a good night. With a nod and a cheery wave, each creature sent a heart-felt thanks toward Castle Dramabeans and then disappeared back into the mists of k-dramaland – to rest, work, sleep or play. It would not do at all to dawdle; after all, there are always more things to do in k-dramaland.

RELATED POSTS