Can't Lose bargains its way to extension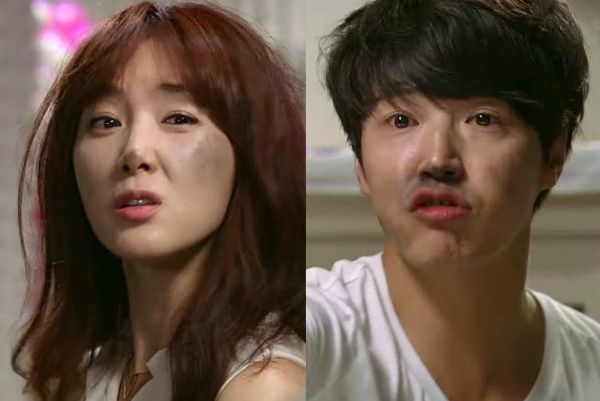 So the dust has settled on the behind-the-scenes battle and it looks like the production team and the actors have met halfway on the extension deal. MBC drama Can't Lose originally announced a four-episode extension, only to have it refuted by lead actors Yoon Sang-hyun and Choi Ji-woo, who only signed on for sixteen. Citing exhaustion (which is sadly the norm in kdramaland), they argued against the extension.
After a few days' negotiation, they've settled on a middle ground: a two-episode extension, bringing the new total to 18. Well, if we HAVE to have more episodes (and I'd argue not), then 18 is better than 20. When we last left off, the couple had newly divorced and begun to finally open up to each other and feel a rekindled attraction, so it's not a bad place in the story to be.
They can pretty much just add new dating hijinks now that they've sort of reverted to an early courtship phase in their relationship. I certainly like the fact that an extension might mean more happy times rather than the usual extended bout of angst, because this drama is thankfully light on the angst-a-whirl, and we've already gotten through some of the couple's heavier conflicts. Now all that's left is getting back together, and getting it right this time.
The extension brings the finale to October 20, meaning follow-up rom-com Me Too, Flower! starring Lee Jia and Kim Jae-won premieres Wednesday October 26.
Via TV Report
RELATED POSTS
Tags: Can't Lose, Choi Ji-woo, Yoon Sang-hyun