Jung Ryeo-won and Jung Kyeo-woon to join Salaryman?
Upcoming SBS drama History of the Salaryman secured its leading man Lee Beom-soo, but has turned in a new direction for his leading lady. Jung Ryeo-won, who has been focusing the majority of her career on films, is reportedly in talks to take on the role. In addition, Jung Kyeo-woon (Romance Town, Dr. Champ) is also considering a supporting role. Not that I expected anything else from the producers behind Giant, but the cast looks like it's shaping up nicely.
I suppose starting with Lee Beom-soo as your anchor doesn't hurt in attracting your choice of leading ladies. It'd be nice to see Jung Ryeo-won back on the small screen, now that she's established herself as an actress in a broad array of film roles. She's probably a better fit than Lee Min-jung was, because she's got a little more heft in the melodrama department. Salaryman is described as the story of an average, everyday office worker, and his personal struggle to succeed as he deals with loneliness and isolation. Somehow I'm not getting light and fluffy vibes, plotwise.
I was searching for a picture of Lee Beom-soo, and came across this one, below. Well, HELLOOO, NURSE! Was Jung Kyeo-woon cast solely for the purposes of ab-flexing contests between the two guys? Because I'll tell ya, I suddenly don't care so much what this drama's about…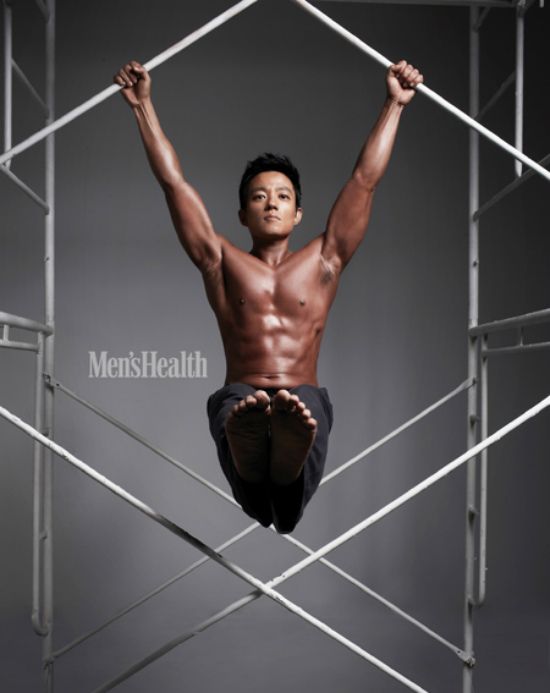 Via TV Report
RELATED POSTS
Tags: Jung Kyeo-woon, Jung Ryeo-won, Lee Beom-soo