MBC premieres Saturday medical suspense drama Night Hospital
For something a little different in the way of drama offerings, there's a late-night Saturday drama that just premiered on MBC called Night Hospital, which is billed as a medical suspense thriller starring the very underrated (in my opinion) Yoon Tae-young as a surgeon-slash-boxer. What's not to like?
Night Hospital's first episode drew a very promising 5.9% rating for its premiere episode on the 15th — note that that's for a drama airing at midnight-thirty on a Saturday night. Considering that some prime-time weekday shows average in that range, that's a pretty great number. Viewers have been impressed with its compelling plot and quick pacing, and I think the 10-episode length is a mark in its favor.
The story: Yoon Tae-young (who was great in Strike Love and Legend) plays Heo Jun, which is not coincidentally also the name of the famed court physician of Joseon times. This Heo Jun is a promising doctor specializing in liver transplants who for some reason roams from fighting match to fighting match (he practices MMA, or mixed martial arts). He gets "kidnapped" by another liver transplant specialist, Dong-man (Choi Jung-woo), and is put to work in his night hospital. His secret night hospital. Wait, this isn't the kind where you wake up in a bathtub full of ice and a note, is it?
Jun's motivation for fighting is to avenge the wife who was killed in front of his eyes. He had at one point found the killer, but had to watch him walk free on account of insufficient evidence. Dong-man entices Jun to work for with the promise to hand over a video that'll ensure the killer's capture, and makes him director of the night hospital.
However, Jun's hands aren't like they used to be, and in fact he was fired from his old hospital after making a mistake, so he brings in another surgeon, Na-kyung (Ryu Hyun-kyung) to work with him.
A promising start, it sounds like. Night Hospital airs at 12:20 AM on Saturday nights (technically Sunday morning) and is set for a 10-episode run.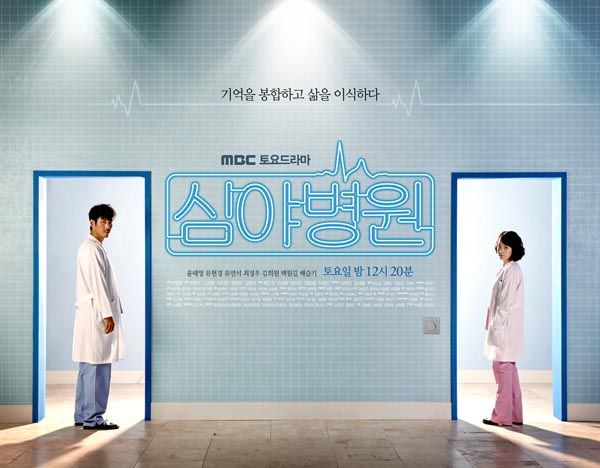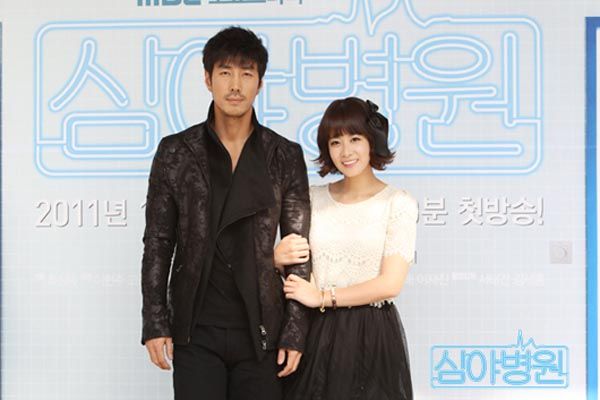 Via Star News
RELATED POSTS
Tags: Ryu Hyun-kyung, Yoon Tae-young