Me Too, Flower! releases first couple (?) photo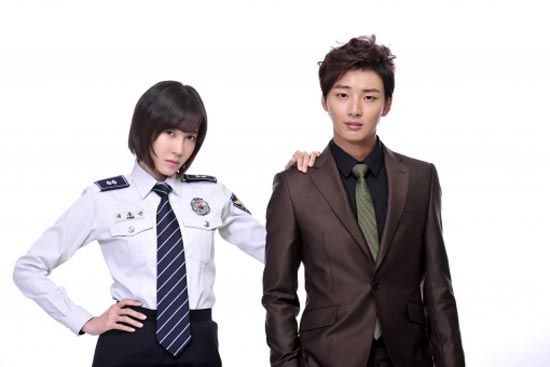 javabeans: Um. No.
girlfriday: Oh dear. Is the title of that drama a reference to Yoon Shi-yoon getting in touch with his feminine side?
javabeans: But… butch feminine.
girlfriday: Yeah, both of 'em. They certainly make a pair, all right. Just not… a romantic one.
javabeans: It looks like a cop with her kid brother. Or butch sister.
girlfriday: I'd go with sister. Or ambiguously androgynous sibling.

javabeans: It's Pat!
girlfriday: Pffft!
javabeans: What's the opposite of romantic chemistry? As in, actual negative sexual chemistry? As in, you look at them and you shudder?
girlfriday: Like looking at them makes you want to put more clothes on?
javabeans: And cross my legs.
girlfriday: There should be a term for negative chemistry. We should invent one.
javabeans: Like a chemistry vacuum.
girlfriday: Romantic Repellant? Er… that sounds like a spray.
javabeans: Made from whatever's going on between those two that makes the idea of romance seem weird and wrong.
girlfriday: Boner-Be-Gone?
javabeans: That sounds like a different thing altogether. Careful where you point that spray.
girlfriday: Who's being dirty now?
javabeans: It wasn't sexual! The chemistry vacuum took care of that, I assure you. I can't imagine how this relationship is going to play out. I guess we'll have to have faith in the writer, who did noona-love in both Samsoon and What's Up Fox.
girlfriday: It's pretty much the ONLY thing I have faith in, where this drama is concerned. She's clearly got an uphill battle with Liquidation: Libido goin' on up there.
javabeans: Maybe he'll be hotter when he's playing the blue-collar part of his character, instead of the lingerie chaebol.
girlfriday: Oh, please tell me he's a lingerie genius too.
javabeans: Maybe by wearing it.
girlfriday: Great. Now MY libido is dead. Thanks a lot.
javabeans: Here, go look at some TOP.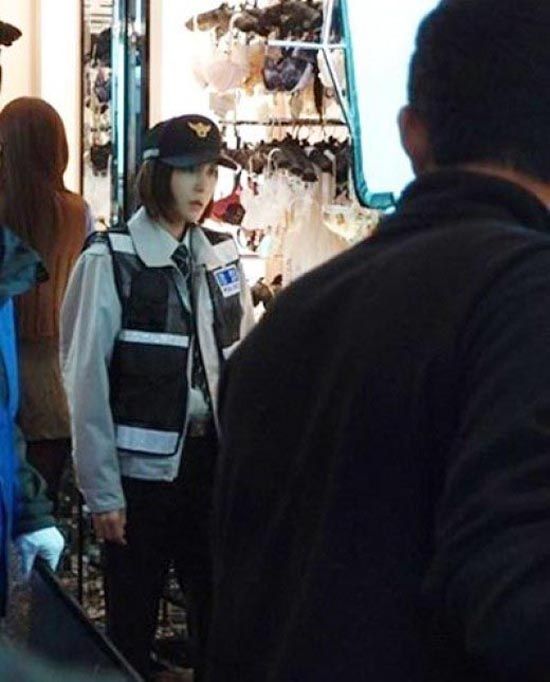 Via Sports DongA
RELATED POSTS
Tags: conversation post, Lee Jia, Me Too Flower, Yoon Shi-yoon