Movie Review: My Sassy Girl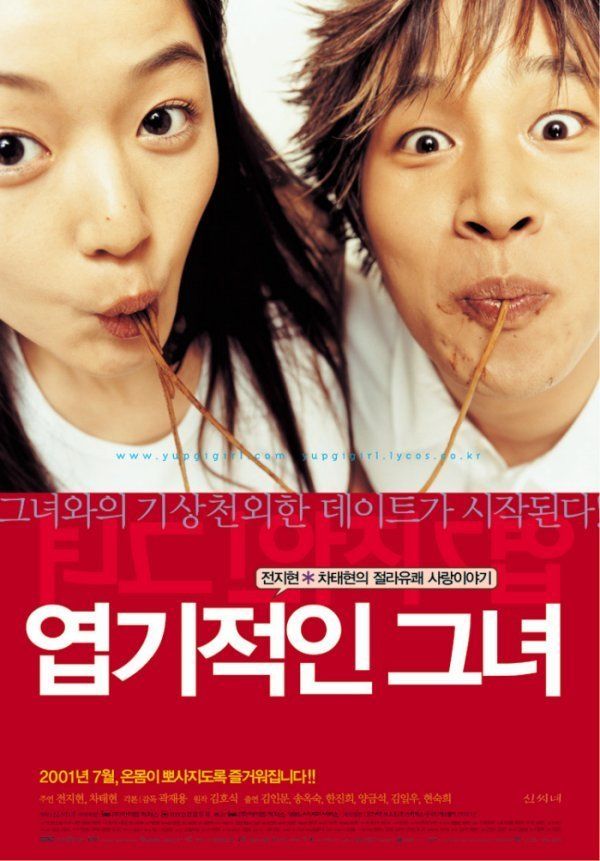 Genre: Romantic Comedy
Rating: 9/10
What a brilliant surprise! I was so expecting a clichéd romantic comedy but My Sassy Girl is definitely anything but clichéd, for the most part. Quirky, funny, outrageous, unconventional and above all sassy, My Sassy Girl really hits all of the right notes for me. I can definitely see why it is a Korean classic and even why so many other countries have tried, with little luck, to reproduce this hilarious and sentimental movie. YOU MUST WATCH THIS! It will change your perspective on modern-day rom-coms. So let me "build a bridge of chance" for you to explore this really great movie (if you watch the movie you will understand the whole play of phrase I just used here, hehe).
MY SASSY GIRL REVIEW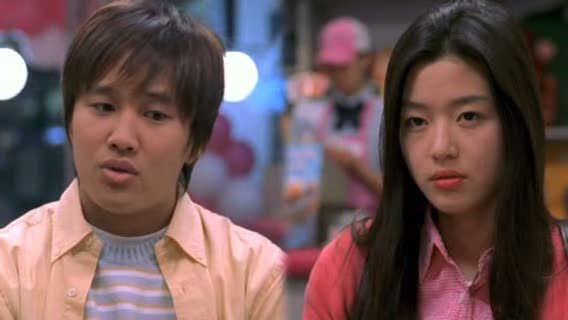 My Sassy Girl is a love story between GYEUN-WOO (Cha Tae-hyun) and THE SASSY GIRL (Jeon Ji-hyun). Their story is, to say the least, very unconventional but in a weird way makes sense. The tomfoolery and shenanigans these two drum up is beyond words. But most of all, their characters mesh so well you would start to think they were indeed fated to meet, or at least act together.
The partnership between Cha Tae-hyun and Jeon Ji-hyun is ridiculously amazing. The chemistry is definitely there and makes the movie so enjoyable to watch. It is often so difficult to find a pair of actors who complement each other both in a comical as well as sentimental sense. It is this balance between these actors that really does make this movie incredible. When they are together and hijinks ensue, their dynamic of tormentor/tormented is knee-slap funny; however, when the reality of sorrow and burden are present the tenderness and heartfelt feeling for each other is so palpable that you feel their pain as well.
I can honestly say that I cannot choose a favorite character because both characters have their good and bad qualities that complement each other so well. Gyeun-woo is, for the most part, a common young man who likes a "certain type of woman" and really just wants a girlfriend. The problem is that he is a momma's boy, a bit clumsy, a little awkward, but most of all he has a very big heart. The sassy girl is just as the name implies: sassy, self-righteous, bizarre, heartbroken and so quirky. She is trying to overcome something emotionally that we are not privy to know until the end, but you can tell it causes her great pain.
The girl is just brilliant and hilarious because she is so uninhibited. She will call a stranger out on their wrong-doings and helps people when necessary. She is a terrible drunk and loves to hit people, or I guess I should say she loves to hit Gyeun-woo. Gyeun-woo is just so wimpy and does not want to stand out. He is your average male student but the way his mind works is just adorable. I love both of these characters and I must say the actor/actress who portrayed them did such an excellent job.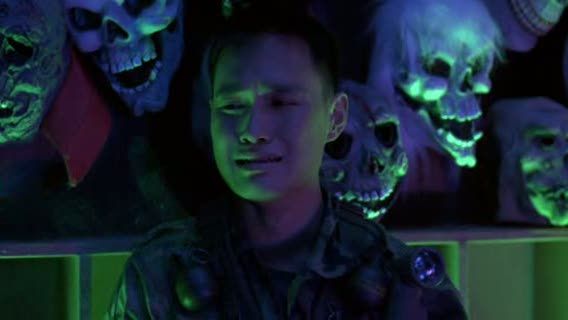 Although the side characters were not too prevalent, there was one who stuck out to me: the runaway soldier (Seo Dong-won). He played the "I went crazy because my girlfriend left me" soldier who wants to escape so well I thought it would only be fair to mention him here.
As far as the plot goes, it is kind of straightforward with the whole meeting, dating, breaking up, and finding each other again years later. But the build-up to these points takes on a new and exciting context.
The sassy girl, as we learn, loves to write highly elaborate stories where the lead is always a heroine who can kick butt. In fact the sassy girl makes Gyeun-woo read these stories (the alternative is death), so we get to see some pretty funny and elaborate daydream sequences, as shown above. I swear I did not expect to see comedy, romance, action and period piece all in one movie, but somehow My Sassy Girl delivers.
I loved these snippets of fantasy because they allow the viewer to delve into the sassy girl's character. She is fixed on this idea of time travel, which I think correlates to the fact that she is trying to change something in her past. Aside from the delving aspect, I loved seeing the characters in different scenarios and adding their own spin to the mix of craziness.
The romance part of this movie is what really hooked me. I am such a weakling when it comes to unconventional romances because I actually think the more uncommon the romance, the more realistic it is. These two are certainly an eccentric pair but in a way their romance is so natural.
They are both very similar people in some respects. Gyeun-woo has such a big heart for people and does in fact care. The sassy girl is similar in that she cares for people, sometimes too much. They also have a very similar sense of humor which I think is one of the reasons they work so well together. Most importantly, though, they both understand each other. I always feel that in relationships, you can seem to be the most well-matched couple but if you do not understand the person you are with, then your relationship is doomed to fail.
What I loved about this movie was that we saw a progression of the relationship from her using him, to him needing her, to her needing him and finally to them wanting and needing each other. They are really a cute couple who fit each other really well.
Now I will admit that the movie does bring up the same old clichés like epic running scenes, grand gestures of love, and time lapses, but the point is that these clichés are not the entire movie, or do not even comprise the most important scenes. They are there almost like a commentary. For instance, on their 100-day anniversary, the sassy girl tells Gyeun-woo to bring her a red rose during her class. He does, and it is so corny that you think you are watching a cheesy, old-time rom-com. But the scenes that follow, where they both dress in their high school uniforms and go out drinking and partying, those are more important because they solidifies how he feels for her and how comfortable they are together.
I also love the use of symbols. From the necklace as a symbol for holding on/letting go, to the time capsule as a stance of time and remembrance, and even the subway as "the meeting place" for both of the sassy girl's great loves. I like when a story actually uses its symbols in a circular way to bring the story to completion, as opposed to leaving loose ends.
One thing that I found a bit annoying about the movie is the fact that they never did give a name for the sassy girl. I kept trying to associate the character with a name but it never came. I really wish the writers would have given her a name; even a nickname would have sufficed.
One of the best aspects of this movie were the facial expressions. Cha Tae-hyun and Jeon Ji-hyun are really the masters of awkward, amusing and disgusted looks. I literally laughed out loud a few times just because of the faces made. For instance, the scene in which Gyeun-woo and the sassy girl meet for the first time is awesome because after the vomit scene the camera does a close-up of Gyeun-woo with his "that is just so nasty" face. I would probably have made the same face given the circumstance (vomit is just so unsanitary!).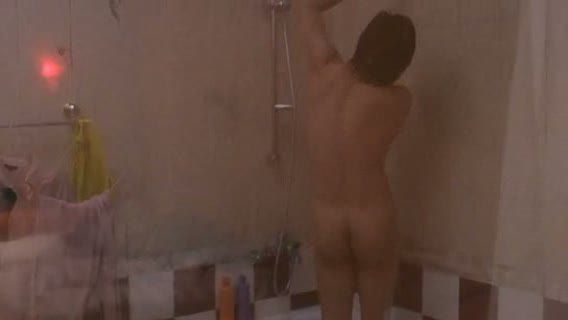 I guess this is as good a time as any to warn you about some of the more risqué parts of the movie. Yes there is a bit of nudity (as shown above) and yes there are some pretty gross scenes like the vomit scenes described above. But they come in such a hilarious context I do not think you have to worry about being grossed out or losing your lunch. Although I will say that Cha Tae-hyun has a very cute butt and I am sure most of the viewers would not mind seeing it again!
Besides the more risqué scenes, there are also a few over-the-top scenes that really brought this movie, for me at least, to a whole other level of funny.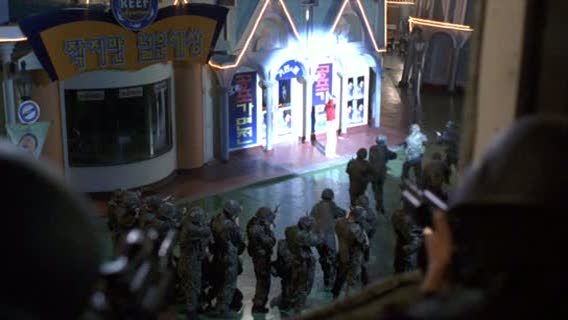 One of my favorite scenes in the movie was the runaway soldier scene, which was hilarious. Gyeun-woo is trying to do something romantic for the sassy girl on her birthday and it ends up being a disaster. "What are the odds of running into a runaway soldier in a theme park?" is exactly what I was thinking when this all happened. But the extreme nature of the situation, the casual bickering between the two leads, and the emotionally unstable soldier made this scene one of the best, comedy-wise, for me.
What I really enjoyed was the nightclub dancing scene. Talk about weird dancing — these two just continued to crack me up with their outdated moves on the dance floor, and I kind of wished they'd done the moon-walk or something. What I loved, though, was that in voice-over commentary, Gyeun-woo mentions that the club, after that day, enlisted a once-a-month "wear your uniform" night (LOL!). Oh Koreans, why do you make me laugh so much.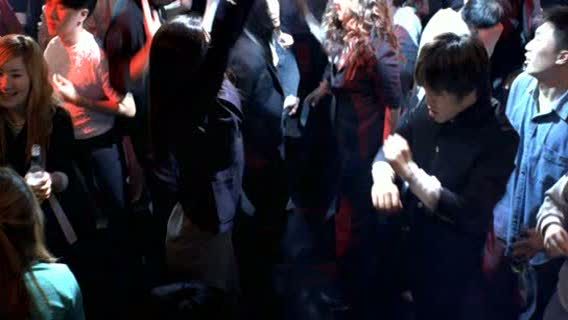 Before I end my commentary on the plot, I will say that I have to give proper recognition to the music team. This movie had excellent music. The theme song "I Believe" by Shin Seung-hun was great and the inclusion of the American classic "My Girl" by the Temptations was pure genius — talk about play on words.
I would definitely recommend looking up the soundtrack and giving it a listen — you won't be disappointed. Even for me, who can only understand a minimal amount of Korean, I definitely appreciated the Korean music in this film.
In terms of cinematography, I only have one thing to say. I usually will go on about the camera work and how great or poor it is but considering the fact that this movie is over 10 years old, it would be unfair to compare it to the movies of today. But I will say that the use of scenery is spectacular. There were scenes that were so beautiful because the director/camera crew were able to capture both the characters and the background scenery in such a tremendous way. For being a romantic comedy, it was surprising to see the environment around the characters captured so beautifully.
Besides scenery, though, the emphasis on facial close-ups was a bit overdone. It seemed like every other moment I was looking directly at a character's face, when in fact I would have liked to see more inclusion of both characters in the same scene. They did a lot of one character in focus, one character out of focus, which I do not like too much. Then again I think I may be getting picky, but hey it is my review.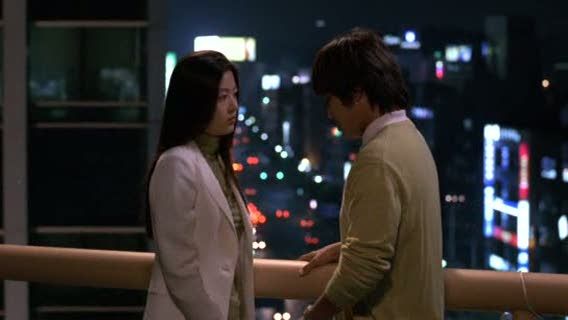 I did enjoy the sheer breadth of available scenery. A lot of times, a movie will have a recurring meeting place or certain scenery that is similar throughout the entire film, and it sometimes gets boring. But this film delivers so many various backdrops that I was never bored. There was the recurring motel room, but that was just hilarious, that they would end up in the same motel room twice within a three-day period.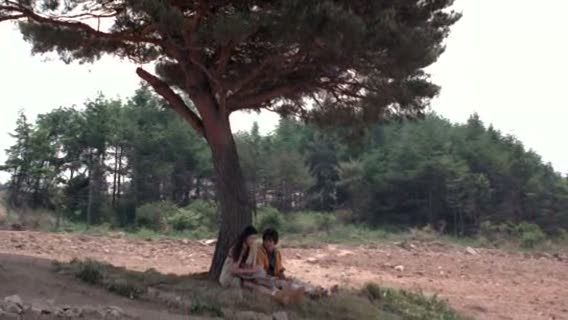 I already touched upon some of the main topics with the symbols. However, I think a really big component of this film was letting go. The sassy girl was having a hard time letting go of her past, and rightly so, and as a result she ended up suffering even more. It is often so difficult to let go of something even though you know it is gone forever, because deep down you are probably thinking, "Maybe, just maybe it is not gone forever." I liked how the writers included this aspect of a painful past to the sassy girl character because it gave her an extra level of development, and also helped to explain her fascination with the past and changing it.
For a romantic comedy, this film seemed to delve into some pretty interesting topics of life. One of the most unexpected things to come out is the concept of maturity. Gyeun-woo, when we first met him, was a little childish. He did not have a future planned; he did not care what the future held. He did not really care about anything really, but as time progressed he found that he cared very much for the sassy girl, and in turn he began to care about his future, what he would be, and how he could improve himself for her. This really marks the change from childhood to maturity for him.
The best kind of change is change that is brought about not by force, but by need and want. I hate (and yes I feel so strongly that I would use the word hate!) when a movie or drama makes it so that a character is forced to change, because then it ruins the entire persona of the character. Genuine change out of want is the only way a person can truly change; otherwise what you are left with is some type of resentment.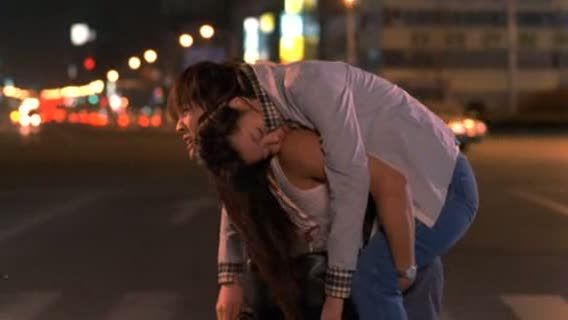 Finally, we get to the big elephant in the room, and the subject that I think pervaded the entire movie: Fate/Destiny. This is a really common theme in Korean cinema. Two people were destined to meet, or two people were destined to become enemies. In all honesty, I think destiny and fate is a bunch of crap. There is a phrase author/philosopher Friedrich Nietzsche that goes like this:
"If destiny exists, then God must be very unfair and cruel, because the moment that fate is a reality, we lose our future. We are no longer individuals who can achieve anything, but automatons who can achieve only what is set before them"
I completely agree with Nietzsche. To think that destiny exists limits us in terms of what we can do, or what we can become. Which is why I hate when Korean movies, and especially dramas, make romance about fate. I do not think that is the case. I think that is why I really liked this movie's interpretation of the whole destiny/fate business. It is not so much something that needs to happen, but it is "building a bridge of chance to your love." I like the active implication of action as opposed to the passiveness of letting things happen.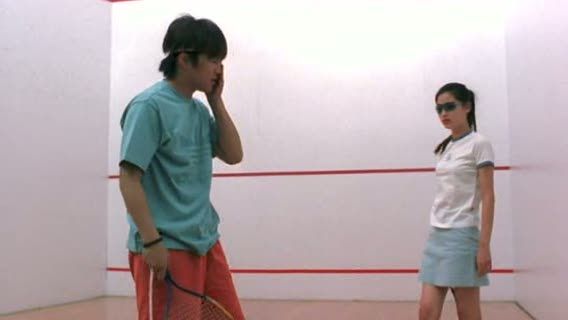 I must say that overall this movie does not disappoint. Sure it has pretty over-the-top moments, but that is what makes it funny. It is romantic, funny, unusual, and so unconventional that I would definitely say it is a perfect representation of what every film in the romantic-comedy genre should strive for. I would say see it, or, in the words of the sassy girl, "Risk death!"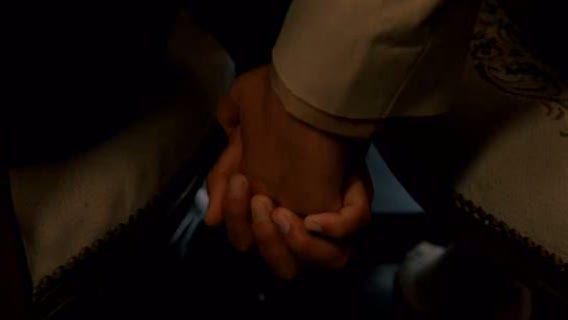 If you want to send me movie ideas or just send me an email about anything movie-related, you can do so by sending an email to: only1tony.db@gmail.com
Always,
Only1tony
RELATED POSTS
Tags: Cha Tae-hyun, featured, Jeon Ji-hyun