Nam Sang-mi and Lee Pil-mo join Light and Shadow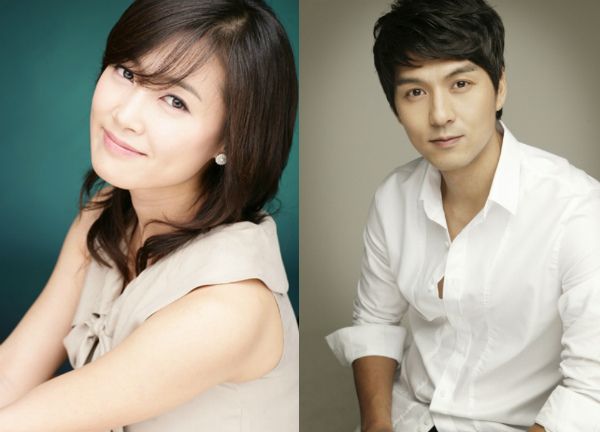 MBC's 50th anniversary special presentation drama Light and Shadow has squared off its main cast with leading lady Nam Sang-mi and second lead Lee Pil-mo. They'll be joining Ahn Jae-wook and Son Dambi in the epic story of one stage entertainer's life, spanning 50 years of Korea's history as a backdrop.
The 50-episode large-scale production will be helmed by the team behind Jumong, PD Lee Joo-hwan and writer Choi Ahn-kyu, and promises to feature major events in Korean and world history from 1960 to the present. Well that's… a lot of ground to cover. But I imagine they'll do it Forrest Gump -style, plugging in important moments in history that everyone can recognize right away.
Ahn Jae-wook plays a stage performer and Nam Sang-mi is a singer who lives a chaotic life to get to the top. She's described as a Candy (of course), which means she'll face hardship after hardship and remain plucky till the end of days. She'll have the love of two men, both Ahn Jae-wook and Lee Pil-mo, who plays the lead's best friend. Uh-oh. Besties loving the same girl? I smell epic tragedy afoot. Lee Pil-mo's character is described as a classic boy-next-door with a big heart and a strong work ethic. He continually remains in his best friend's shadow though, and faces the challenge of what it takes to rise above him.
I have such a fondness for both of these actors because they're from some of my all-time favorite rainy day dramas — Bad Family and The Woman Who Still Wants to Marry — but also because they're in that class of actors who feel inherently grounded and real no matter what they do. They're understated and effortlessly charming, which means they tend not to overdo the emotion. So I'm a big fan of the cast. The story though, remains to be seen. I have a feeling it's an all-in-the-execution kind of thing, with such epic promises of Korea's modern history as a backdrop for what sounds like mostly a really epic love triangle.
Light and Shadow premieres in November on MBC, following Kye Baek.
Via Osen
RELATED POSTS
Tags: Lee Pil-mo, Nam Sang-mi