Penny-Pinching Romance releases posters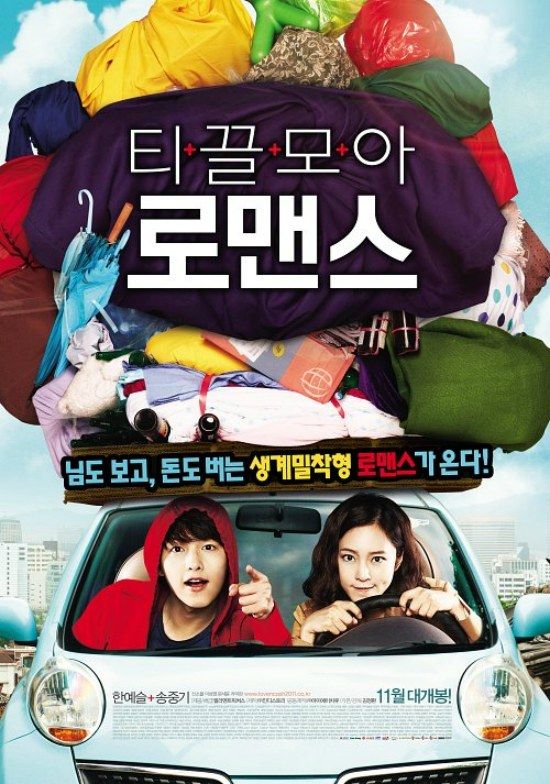 Here's a look at some colorful cheeky posters and another trailer for Penny-Pinching Romance, the new romantic comedy film featuring a quirky pairing between a tightwad heroine (Han Ye-seul) and a loser hero (Song Joong-ki) — he can't afford to date, and she doesn't think dating's worth the cost. And me, I'm just happy that one of them isn't a chaebol – prince – diplomat. Unless he's undercover. Don't be undercover!
The posters feature the pair in full money-scheme mode, except… who wears designer clothes while collecting recyclables? But hey, I guess a girl's entitled to spend her hard-pinched pennies on whatever she damn well pleases. If I had the patience to turn bottles into shoes, I'd do it. How many bottles of soju do you suppose I'd have to drink to turn 'em into a pair of Jimmy Choos? Huh? Whadduya mean that's not how it works?
She teaches him in the ways of making cash, and he teaches her in the ways of the heart. When he asks, "How can a person live without dating?" she retorts drily, "What's that? Is it something to eat?" But over the course of their low-rent money-making hijinks, they bond and she starts to warm to him. At the end of the trailer they have this drunken exchange:
For 2000 won I'll kiss you!
For 3000 won I'll hug you!
For 6000 won I'll hug you…
I just said that one!
…lying down.
*BUH*
Haha. Now THAT's a better thing to spend your pennies on! I have a feeling that Lusty Song Joong-ki is gonna be even better than Puppy Song Joong-ki. The premiere has been pushed back a few weeks; Penny-Pinching Romance hits theaters November 10.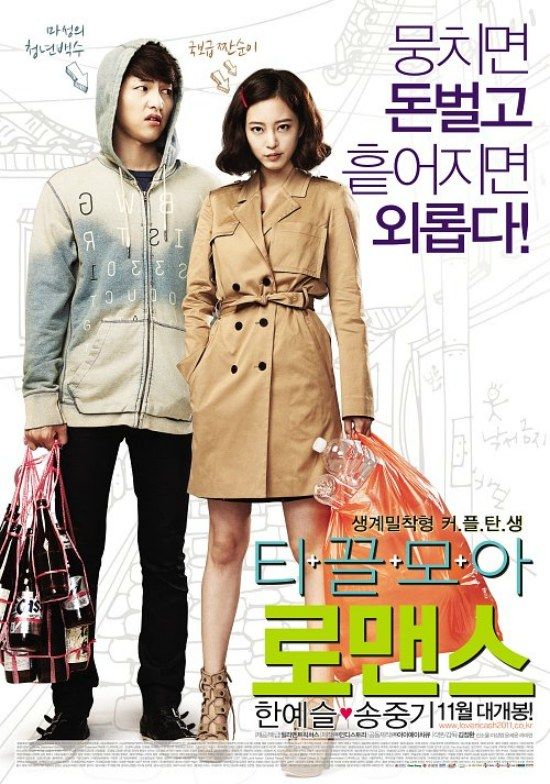 Via Segye Ilbo
RELATED POSTS
Tags: Han Ye-seul, Song Joong-ki