Song Il-kook and Park Jin-hee in Fermentation Family
Fermentation Family (aka Balhyo Gajok), starring Song Il-kook and Park Jin-hee, may have an awkward-sounding title (at least in English), but the stills from the upcoming cable drama are quite easy on the eyes.
Pictured together here are series stars Song Il-kook (A Man Called God) and Park Jin-hee (Giant) from the drama's open set day, and already the chemistry is crackling between them. Take the above shot: They look like they're either about to bite each other's heads off or start making out, or maybe both.
Normally I'd find the drama's unwieldy title off-putting (even if it's apt given the traditional (fermented) Korean cuisine milieu), but in this case I don't even care, since what has my attention is the credentials of the producers: Writer Kim Ji-woo and Park Chan-hong have paired twice before, and both Devil and Resurrection were standouts — tightly written, dark, and gritty.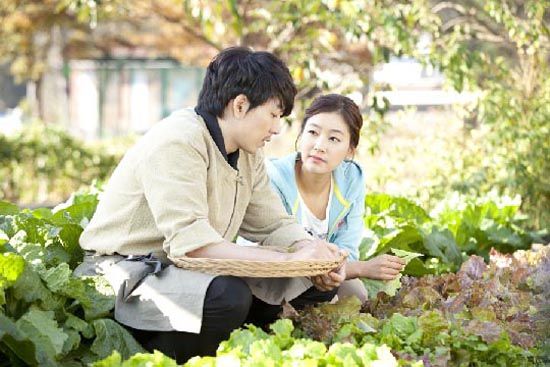 This drama is aiming lighter than those previous projects, though, so I'm expecting less in the way of dark crime material and more of the heartwarming variety. The drama is centered around a family that runs a Korean restaurant who bumble through life, as well as the oddball characters who gather there, and promises to tell a "cheerful, touching story."
The romance between the leads described as one of those bickering relationships that graduates to friendship, mutual helpfulness, and then a "family-like, warm romance." Now, that's an ill-thought-out simile: Familial is just about the last quality I look for in a romance, myself. (I'm going to write this one off as a promotional foot-in-mouth moment rather than an actual faux-incest motif.)
The broadcaster, jTBC, is another of the new cable channels that has yet to premiere. It is preparing an impressive drama lineup with which to launch: Fermentation Family joins the list along with others like Padam Padam: The Sound of His and Her Heartbeats and sageuk drama Queen Insu starring Chae Shi-ra.
Fermentation Family premieres on December 7.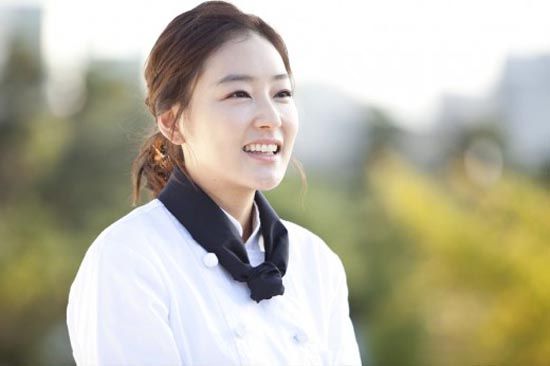 Via TV Report
RELATED POSTS
Tags: cable programs, Park Jin-hee, Song Il-kook