TOP and Yoon Eun-hye heat up the pages of W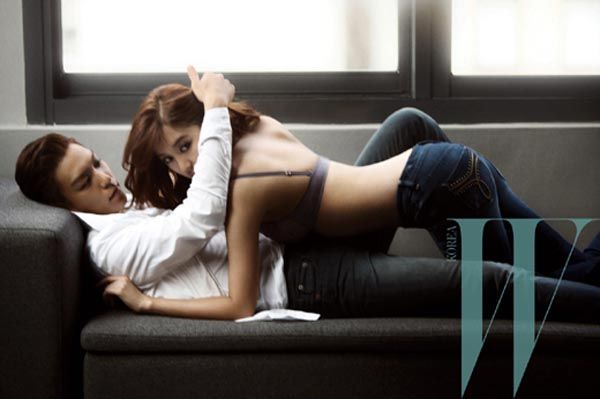 I just have one main problem with this W magazine photo spread featuring Yoon Eun-hye and TOP: I think there's a little bit of discrimination going on here. Where be his nekkidness? You've got her sans shirt and crawling all over him, and there he is, all buttoned up and decent. This is a problem.
I think we're going to have to invoke that equal opportunity half-nudity clause of fashion shoots to correct this imbalance. What, there's no such thing, you say? Well, clearly this is an issue the industry needs to address. For equal rights, and stuff.
Okay, so maybe I can see the appeal of having a TOP-bot lying around (snerk) to do your bidding, even if he's only your Absolute Boyfriend on the technicality that you bought him. I still don't really see him as the perfect gentleman robot, though, more the scary-sexy manborg you'd need to program with a child-lock key and a safeword. (And yes, I'd watch that drama.)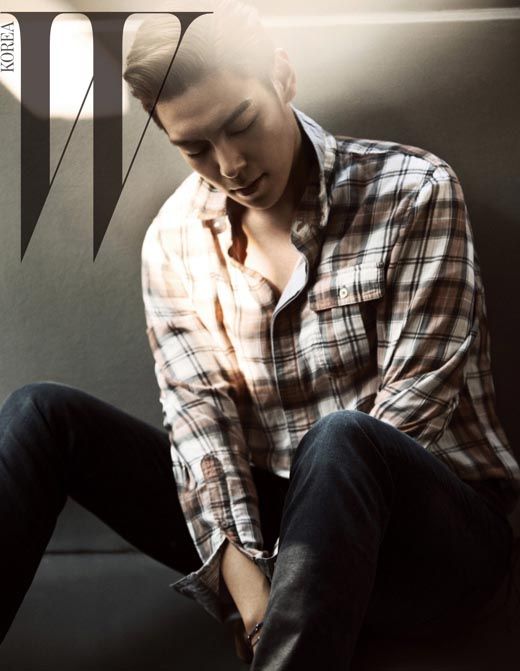 Via TV Report
RELATED POSTS
Tags: photo shoots, TOP, Yoon Eun-hye