Vampire Prosecutor scores high ratings for cable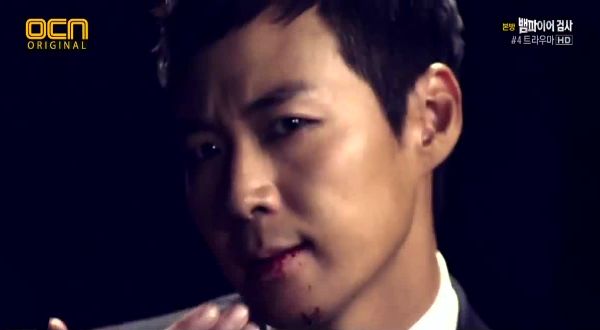 With a growing wave of original cable programming in the works and a few new cable upstarts ready to launch at the end of this year, the tv landscape is changing rapidly day by day. The good news is, it looks like gambling on bigger productions and bigger stars is paying off, at least in the ratings game. Sunday OCN drama Vampire Prosecutor launched a month ago with big-name star Yeon Jung-hoon as the lead, and in four episodes has broken 2.09% average ratings. While that's not a huge number for a Big 3 broadcaster, it's a significant chunk of the ratings pie for cable.
Vampire Prosecutor's Episode 4 recorded an episode high of 2.87%, and in some areas like Gwangju, it went as high as 3.8%. I guess they like their undead prosecutors in Gwangju? But nearly four percent is pretty much unheard of for a cable show — that number rivals some underperforming dramas on major networks. With more and more high-profile stars like Jung Woo-sung and Hwang Jung-min headlining dramas this fall/winter, I have a feeling that number's just going to climb.
In the end, it just means more for us — more shows to choose from, more tv roles for film actors, more blood, guts, and glory. All good things in my book.
Next on the cable horizon: Flower Boy Ramyun Shop premieres Monday on tvN. Gotta have some pretty to balance the gore. Not that Vampire's any second fiddle in the eye candy department, mind you. I mean, what's the point of being an undead civil servant for eternity if you can't rock an ascot and some guyliner, amirite?
Via Star News
RELATED POSTS