What's Up finds a new home on cable
Score one more for new cable channel MBN, which will open with a bang this December with a number of projects, including the much-neglected What's Up, which has struggled to find a home on broadcast television for the better part of a year now.
The drama set at a theater and performance arts department of a university features a line-up of rising stars, headed by Im Joo-hwan (Tamra the Island), Daesung (of Big Bang), and Im Joo-eun (Hon). What's funny is that early buzz was all about the Ims and Daesung, but now the focus has shifted to include another newbie, Kim Ji-won, who's made a splash recently in High Kick 3. It's always interesting to watch projects out of the order in which they were completed, because Kim was given hardly any attention in the first go-around and will now likely overshadow some of the secondary leads like Jang Hee-jin (that spoiled brat princess from Myung-wol the Spy) and Lee Soo-hyuk.
It's kind of a bummer that What's Up won't be seen on broadcast; I know that for most of us fans outside of Korea, it doesn't really matter where a drama airs as long as we get to see it. But at home, it's a difference of ratings around 1% and ratings anywhere from 5% (for the dismal) up to teens (modest success) to 20% and 30% (bona fide hits). I would have thought that screenwriter Song Ji-nah's name would have been enough to guarantee a pickup (she wrote some mega hits like Legend and Sandglass, as well as early campus drama KAIST and one of my favorites, Story of a Man). But there are no absolutes in showbiz, apparently.
Furthermore, with Im Joo-hwan now serving out his military duty and Daesung's car accident marring his public image (even if he wasn't the drunk driver, the death of an involved party is bound to darken the mood), I wonder if publicity will be muted for the show. That said: At least we get to see it!
What's Up will air 18 episodes total, at 60 minutes each. The first episode airs on Saturday, December 3, on MBN.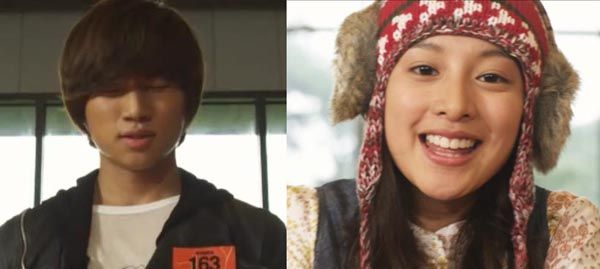 RELATED POSTS
Tags: cable programs, Daesung, Im Joo-eun, Im Joo-hwan, Kim Ji-won, What's Up