High Kick 3: Episodes 35-39
High Kick, how much do I love thee? Let me count the ways. God I love this show. What's so brilliant about is that as a viewer, I'm being sewn into its thematic quilt – what seems like simple fluff stories are little squares integral to each other. Then you step back and admire the beautifully crafted blanket. This kind of story-telling is in stark contrast to when I watched All my Love because the story never really built upon itself as it does here. That's not to say it doesn't have its flaws, but I'm willing to overlook them just to see where our characters are taken next.
SONG OF THE DAY
Hyun Jin Young – "U Inside My Dim Memory" [ Download ]
Audio clip: Adobe Flash Player (version 9 or above) is required to play this audio clip. Download the latest version here. You also need to have JavaScript enabled in your browser.
EPISODE 35 WEECAP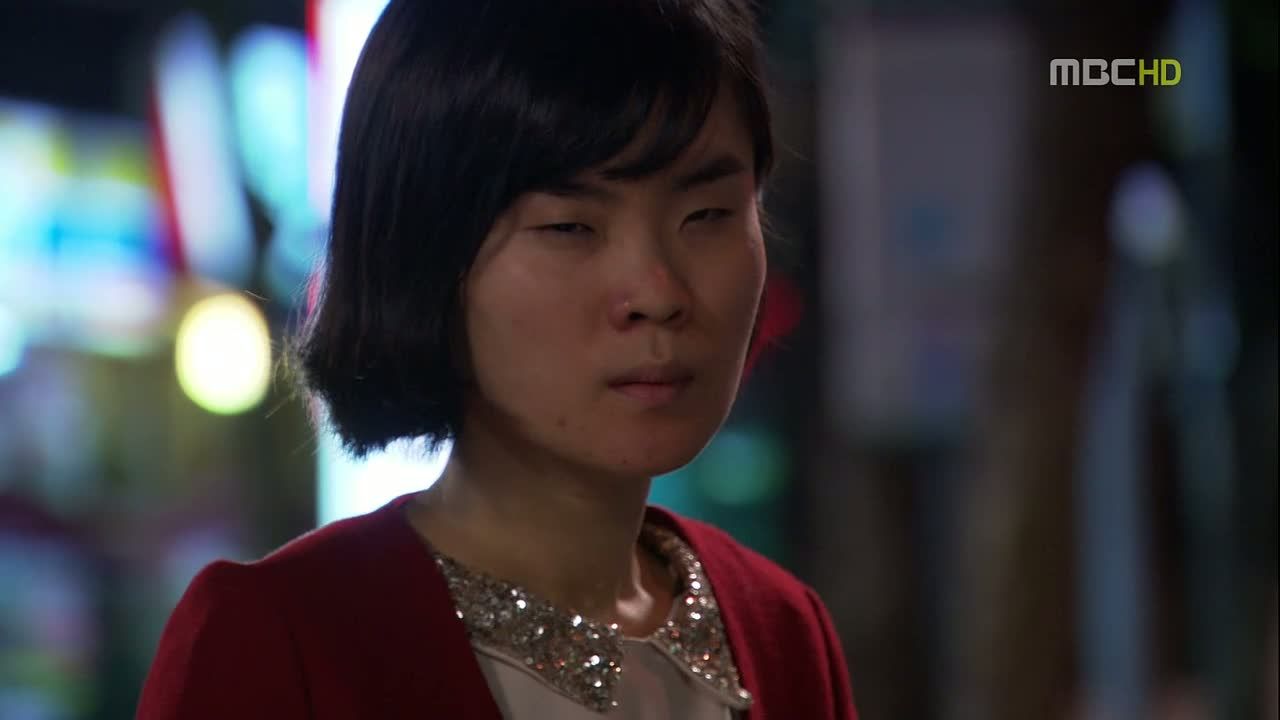 At school, Teacher Ji-sun overhears a curious exchange between Julien and Ha-sun when the latter returns an item he left in her room. Another red flag goes up when she runs into Ha-sun that evening near a neighborhood cobbler, with Julien's shoes in hand. Flustered, Ha-sun lies that they're her father's and slips away.
But the pieces don't quite match up in Ji-sun's head: Ha-sun's father was fairly short, Julien mentioned he needed his shoes fixed, and they talked about being careful not to get caught… Eureka! Something is definitely strange between the two. She warns Ha-sun, "Laugh while you can…" and vows to solve the puzzle between Ha-sun and Julien.
After a foiled plan to follow the two inconspicuously home, she calls out the vice-principal to disclose the scandalous news. He's uncertain but they head over to investigate and meet Ha-sun in the street, with the pretense of inviting themselves over for tea.
Ha-sun sends an emergency text to Julien and barely has enough time to stuff the grown man into an empty box. Acting on her hunch, Investigator Ji-sun calls Julien over to visit, and scours the place for possible clues. Ha-sun is a frozen awkward wreck distracting her guests while Julien slips away underneath the tunnel.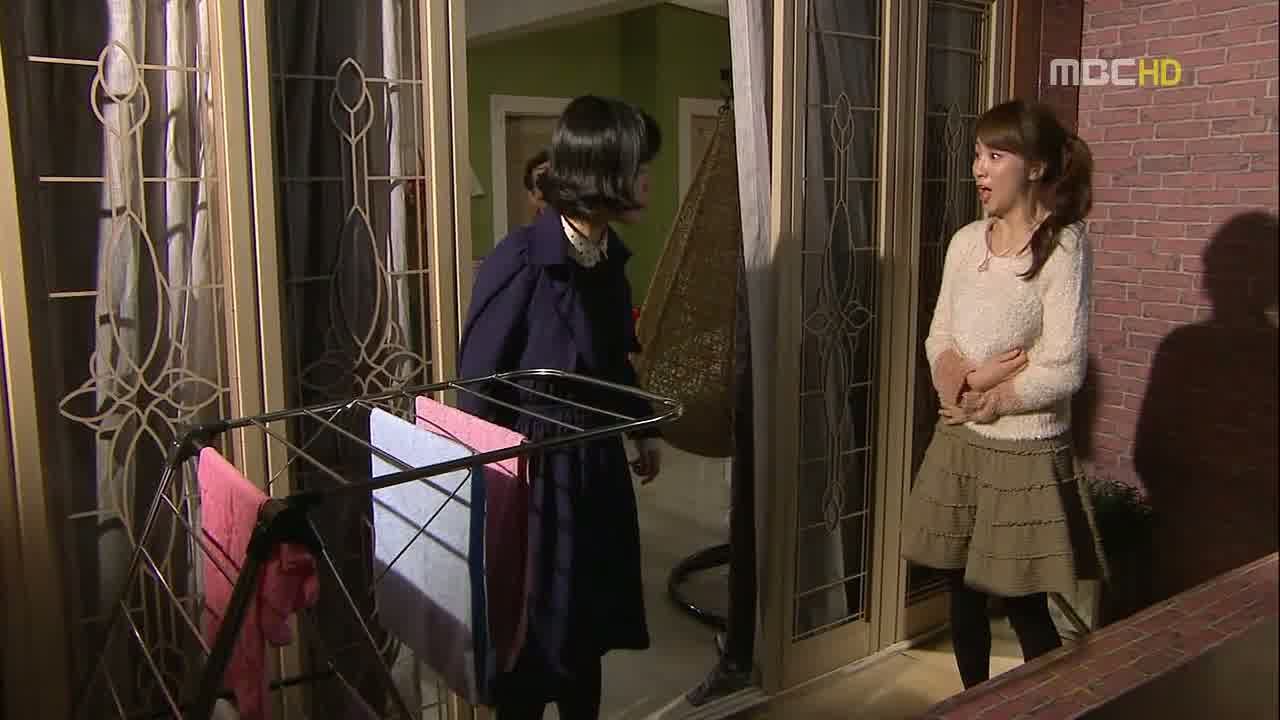 The house tour in every nook and cranny creates more suspicion as they explore upstairs (to Ha-sun's frantic screams) and open a spare room only to find Ji-won in it. The room is empty of any telling evidence and as Ji-won tosses a picture out the window; we see all of Julien's things are hanging off of a tree. Hehe.
Julien comes over, feigning ignorance about visiting for the first time. The vice-principal concludes the claims are unfounded but just as they get up to leave, a slip from Julien is enough for her to drop the bomb – They're living together, aren't they?
Ji-sun then begins her cross-examination: How did Julien know which door was the bathroom if they all look the same? (He says this room has a foul odor) What about the dictionary left upstairs with the initials J.K.? (Ji-won claims it's hers which stands for, 'Ji-won Kim') Fine, then what about the shoes – Ha-sun said her father was short but they fit Julien's feet perfectly! Can she produce pictorial evidence contrary to this fact? (Nothing a little Photoshop can't fix!)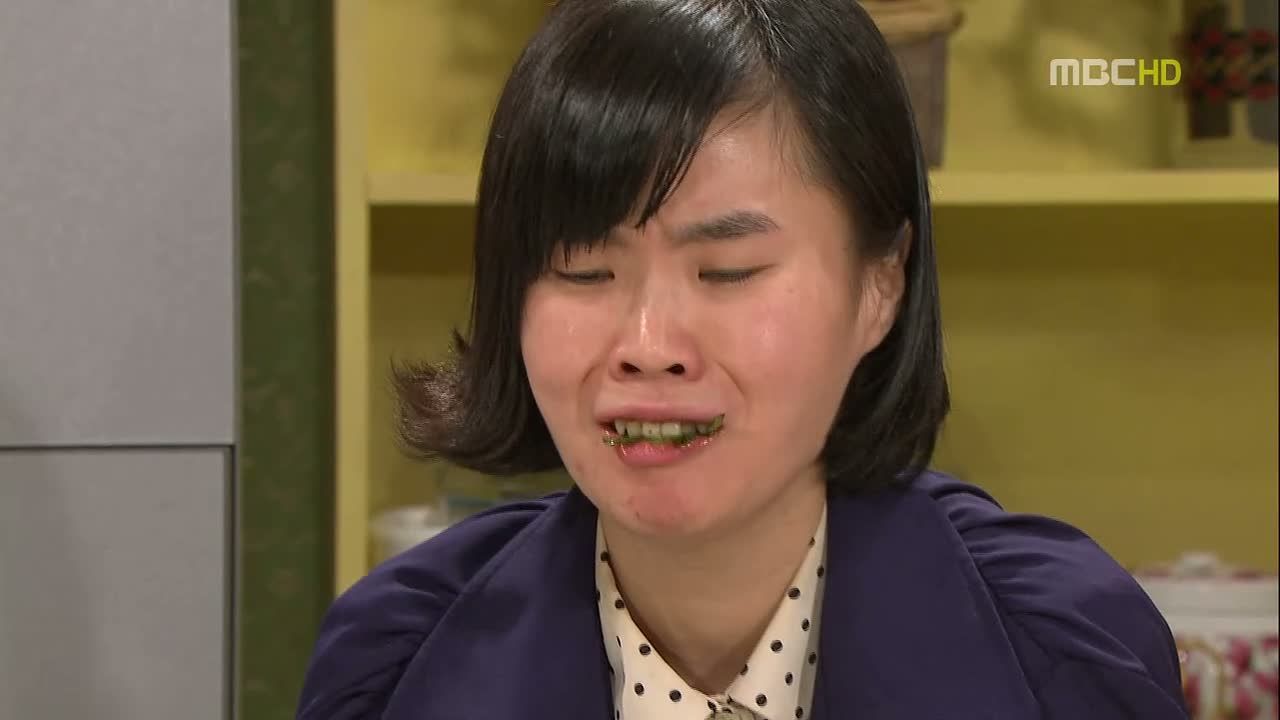 In a last ditch effort, she gives one more test – the banchan tastes just like how Julien makes it, and refuses to believe that Ji-won made it herself, telling her to reproduce it at once. So she does, and Ji-sun tastes, "There's no way that it can be… the same." and continues to stuff more into her mouth in complete disbelief.
It's a close call, and in an empty classroom the next day, Ha-sun and Julien agree to be more careful about talking about their living situation in public. Once they leave the curtain draws open to reveal another eavesdropper.
EPISODE 36 WEECAP
Nature calls for Jin-hee and before she can do her business, she gets interrupted by Kye-sang who wishes her well for the upcoming clinic intern test, hoping she doesn't cheat this time, with a smile.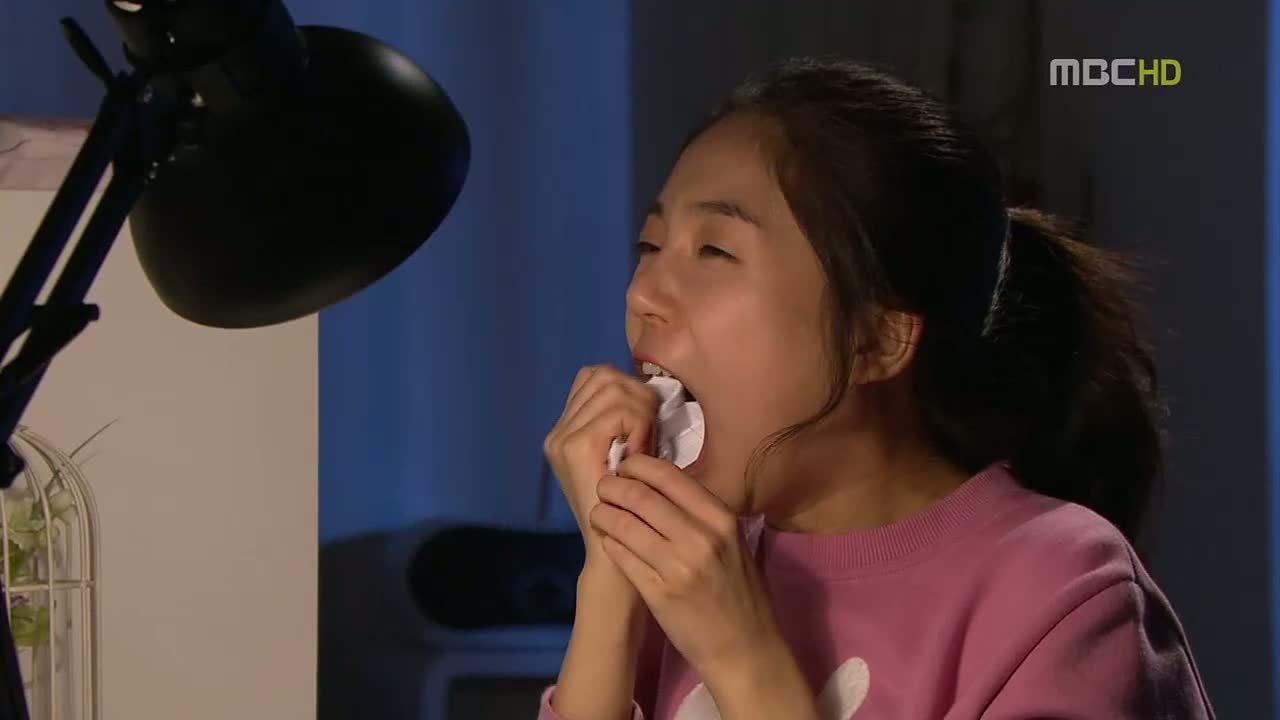 Jin-hee is more focused and determined than ever, studying throughout all hours of the day and night. After another all-nighter, she cocks her head and mistakes a runny nose for a nosebleed, and (literally) crams the information into her head.
Meanwhile, Soo-jung's relationship with Ji-won is still strained and both girls envy the other, with Ji-won's independence and modest wealth and Soo-jung's close relationship with Nae-sang.
So our narrator, Lee Juck, wonders what if they traded places: Soo-jung would twist the playful smile from their first meeting as a romantic overture by Kye-sang (which is still Ew although it's a fantasy) and throw parties at her house, while Ji-won would spend every waking moment with Nae-sang, even participating in his Living Room Olympics. Aw.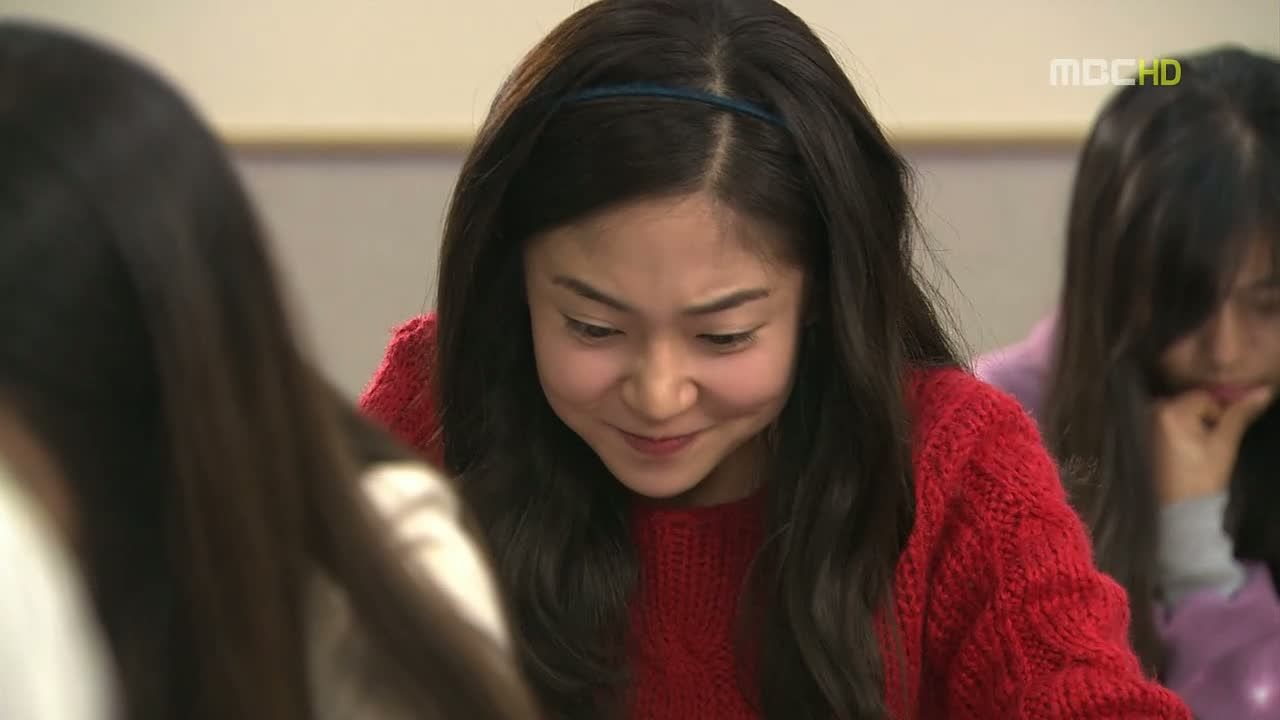 It's exam day, Kye-sang is the proctor yet again, and he looks in Jin-hee's direction when he mentions the consequences of cheating, much to her annoyance. She works through the test, but draws a blank at the last question. The temptation to glance at another examinee's test is great… but she stops herself and racks her brain for the answer. It finally comes to her and she whispers it aloud in delight, almost catching Kye-sang's attention before jotting it down.
At school, the fantasy continues about the girls at school. They'd both ditch class – Soo-jung would hop on a scooter back to LA and Ji-won would excuse herself to greet Nae-sang. Lee Juck poetically narrates that humans will wonder about the road not taken, but that some things are left within the imagination. We're snapped back to reality, and the girls take a long moment in the hallway, perhaps with a distant longing of each other's lives.
Jin-hee is jumpy for the rest of the day, nervously awaiting the test results. She wants to be able to give her part in the household, and Ha-sun sweetly reassures her that thanks to Hybrid Jin-hee, they've been saving money. Jin-hee can barely eat anything, thumping her chest to relieve her nervousness and Julien worries that she might faint if she doesn't eat up.
She decides to get some fresh air and runs into Kye-sang who's eager to share the test results. He smiles, which makes her more nervous. As he tells her, her anxiety rises to the surface and everything goes blurry…
She wakes to an IV drip and Kye-sang tells her that the all-nighters and skipped meals contributed to her fainting episode. She cautiously asks about her test results, tears brimming in her eyes. He smiles and says, "You fail—"and she breaks down, that she'd hoped she'd passed. But he says with a laugh that she didn't fail, but passed.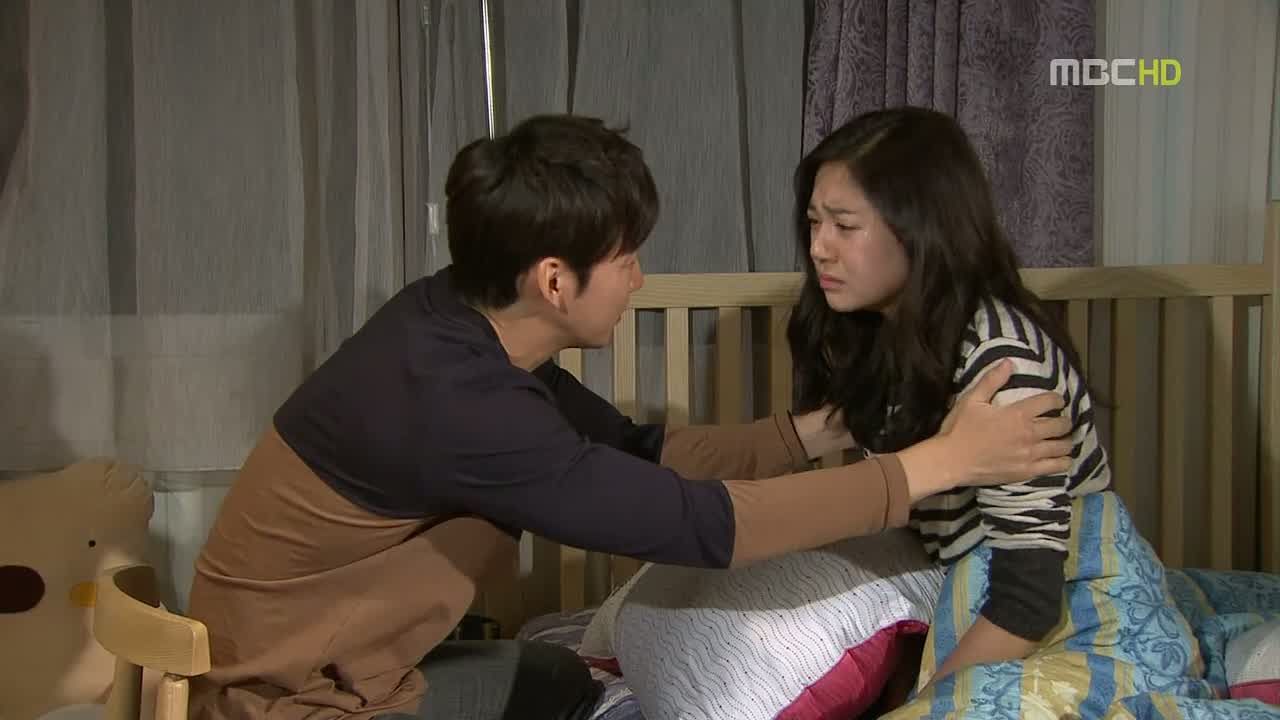 Jin-hee loses it and gives him several deserved hits with her pillow, saying that he shouldn't kid about something she gave her all to, and how his smile is the cause of so much anxiety. He stops, realizing the gravity of his mistake and sincerely apologizes, telling her a job well done.
EPISODE 37 WEECAP
Jin-hee's first day at the clinic starts off great, but takes a downward turn after she accidentally breaks one of Kye-sang's treasured antiques. Being the good-natured person he is, he brushes off the incident, making sure Jin-hee is warmly welcomed to the clinic.
The rest of the day isn't any better as she mixes up the lunch order, pouring jjam-pong (a seafood noodle soup) over the tang-soo-yook (deep-fried beef/pork). The nurses gripe at her about being so careless, but Kye-sang happily digs in, calling it 'surf-and-turf'.
Jong-seok continues his private tutor lessons after school, and Ji-won drills him on proverbs. She jokes that they'll have to review middle school material, maybe even grade school when he doesn't answer an easier one and looks away. She takes silent note of his reaction. Jong-seok receives a text message sent to 'Ice Prince Jong-seok,' the name of his fan club back when he was a hockey player. When they arrive home, he mumbles out a "Thanks" to Ji-won.
The 'Ice Prince' fan club swarm him the next day at school. However, their initial excitement turns into fury when they learn that the rumors are true: not only has their star player has been demoted a year, he's last in his class. They declare an immediate disbandment of the Ice Prince fan club, throwing out their posters and gifts in the trash. Jong-seok hangs his head low, silent.
Still defeated from the fan club outburst, he wonders aloud in the middle of their tutoring session, "You must think I'm an idiot too, huh?" and walks out. Ji-won recovers the gifts in the trash, looking at Jong-seok's pictures from his former days of glory.
After another brutal day at the clinic, Kye-sang takes his staff out that night to lift Jin-hee's spirits. They head over to karaoke and Jin-hee encourages Kye-sang to sing. He chooses, "You Inside My Dim Memory" (A song he saw Jin-hee dance to at the clinic, and practiced by himself). He starts off okay, but Jin-hee suddenly skips to a faster part and he has trouble keeping in beat for the remainder of the tune.
Jin-hee notices his crestfallen expression and asks him if she'd done anything wrong at the end of the evening. He tries to shrug it off, giving her an awkward smile, but it doesn't fool her. He spills quickly about the skip and how he'd practiced, and it wasn't a big deal and runs off in embarrassment.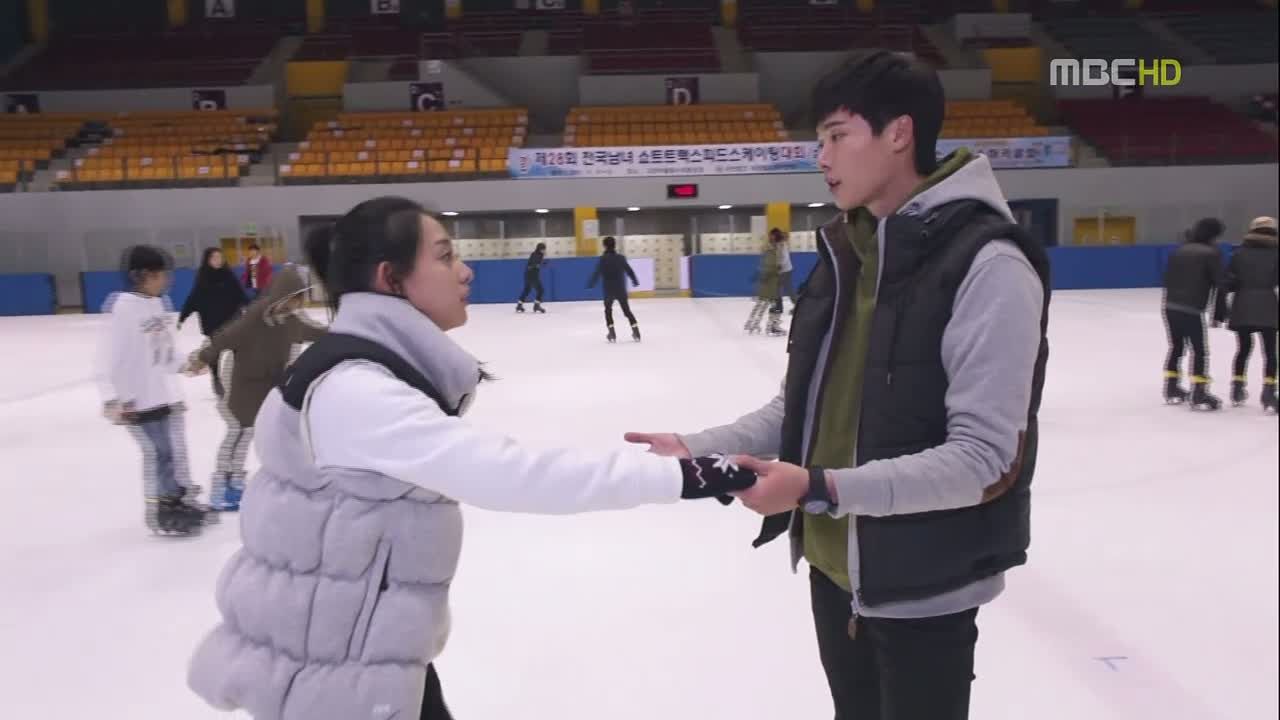 Ji-won calls Jong-seok outside and he meets her at a skate rink. He's not amused and turns to leave and Ji-won steps onto the ice anyway, taking a few steps before falling. He berates her, asking why she'd want to skate when she can't and she matter-of-factly says that she might as well learn. Looks like hockey boy will have to stay to teach her how to skate.
She continues to fall and in his impatience, Jong-seok asks how long he has to support her. She apologizes, "You must think I'm an idiot too, huh?" He scoffs, his own words thrown back at him. Ji-won declares that although she might be a deung-shin (idiot), he's a bing-shin (dependable, reliant) and marks it as his new fan club name, naming herself as president. It's sweet and they spend the rest of the evening skating around, having fun.
Some time later, the clinic staff is back at karaoke. Jin-hee insists that Kye-sang sings the Hyun Jin-young song again, whispering that this time she won't interfere. So he gets up and breaks into dance. Is anyone else getting g.o.d. flashbacks?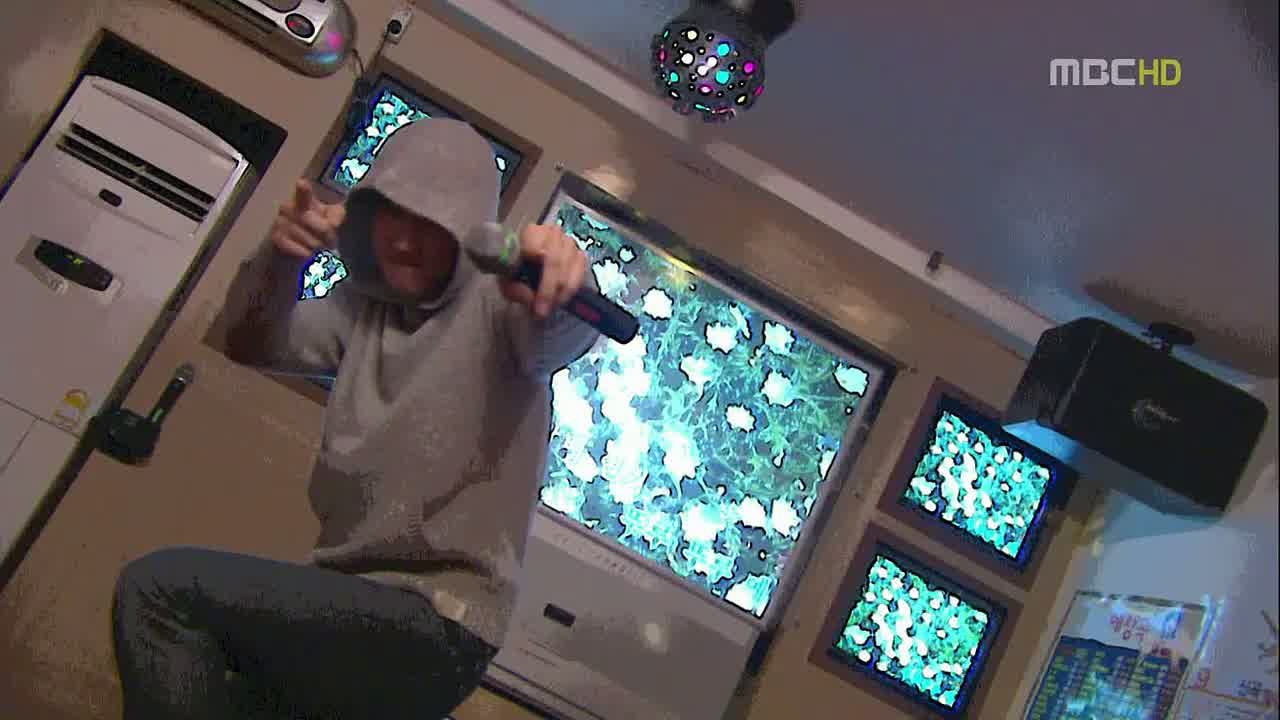 EPISODE 38 WEECAP
Jong-seok pulls his sister outside after he finds her begging for change in the classroom. He berates her, upset to see his sister stoop so low. But Soo-jung whines that she needs the spending cash and wonders if she should get a part-time job. He's not convinced – who would hire such a brat?
But Soo-jung scores a job at a local fast-food joint, and Seung-yoon and Jong-seok drop by to visit. They arrive to see peppy polite Soo-jung happily greeting her customers and Jong-seok smirks, clearly proud of his sister. Seung-yoon's eyes shimmer, seeing her in a new light.
The teachers notice that tomorrow is Ha-sun's birthday, and note that her boyfriend will probably have something special planned. But Ha-sun's phone is oddly silent the next day, and she says Young-wook is studying. Puppy Ji-seok stews that no one would treat Ha-sun on her birthday and contemplates about what to do. He recalls something about a sold-out concert of a famous pianist that Ha-sun loves and he tracks down a pair on an auction site. So begins the bidding war, and the numbers start to climb, 80, 90, past 100, and he comes out the victor. Score!
Now it's just the matter of duping her to come along, and he practices his fake friend bailout in the bathroom. Ji-seok puts on an awkward dramatic act, fumbling over his words, but it works and Ha-sun bursts in excitement once she sees the tickets. He toys with her that someone else really wanted to go, but Ha-sun pulls out all the stops: we're friends, we live next door, it's my birthday…
Ji-seok smiles and says he'll just have to take Ha-sun instead, who squeals in delight. Commence Victory Dance around town!
When Soo-jung arrives home, Seung-yoon serenades her with a song he'd written about her (puns intended):
Ahn Soo-jung, your smile is cooler than cinnamon

Ahn Soo-jung, your laugh needs no correction, it's natural born

When you laugh, your teeth sparkle like Krystal

Your Krystal smile is my style

Laugh Soo-jung, Smile Krystal

Your laugh is as beautiful as the cube earth

That laugh bright like Soo-jung

Laugh Soo-jung, Smile Krystal

Soo-jung's laughter

It's raining Krystal, my style
Damnit. That is the cutest thing ever. Kang Seung-yoon, where's mine?
Nae-sang hurts his back from construction work, the injury serious enough to head to the hospital. A concerned and upset Soo-jung who is left behind, mutters "But I have to protect my dad…"
She's distracted at work, worried, and pesky customer gets in her face when she ignores him, throwing food to her face. This fiasco is caught by Jong-seok, running to come to his sister's aid in a rage. The customer dismisses him too when he finds out Jong-seok is the oppa and he pelts the guy to the ground in response.
It's no surprise the incident gets Soo-jung fired, and the two walk back home together. Jong-seok mentions that he doesn't like seeing his sister pretend to act like someone she's not and she in turn asks if he's all right. Aww, the sibling love fire is kindling.
Ji-seok arrives at school to pick up Ha-sun, but he overhears someone singing around the corner. It's Young-wook, with cake and a gift, wishing her a happy birthday. He explains that he was out of touch because he was earning money to celebrate her birthday properly. Young-wook invites her to dinner, and Ha-sun hesitates for a moment before receiving a call from Ji-seok who bows out.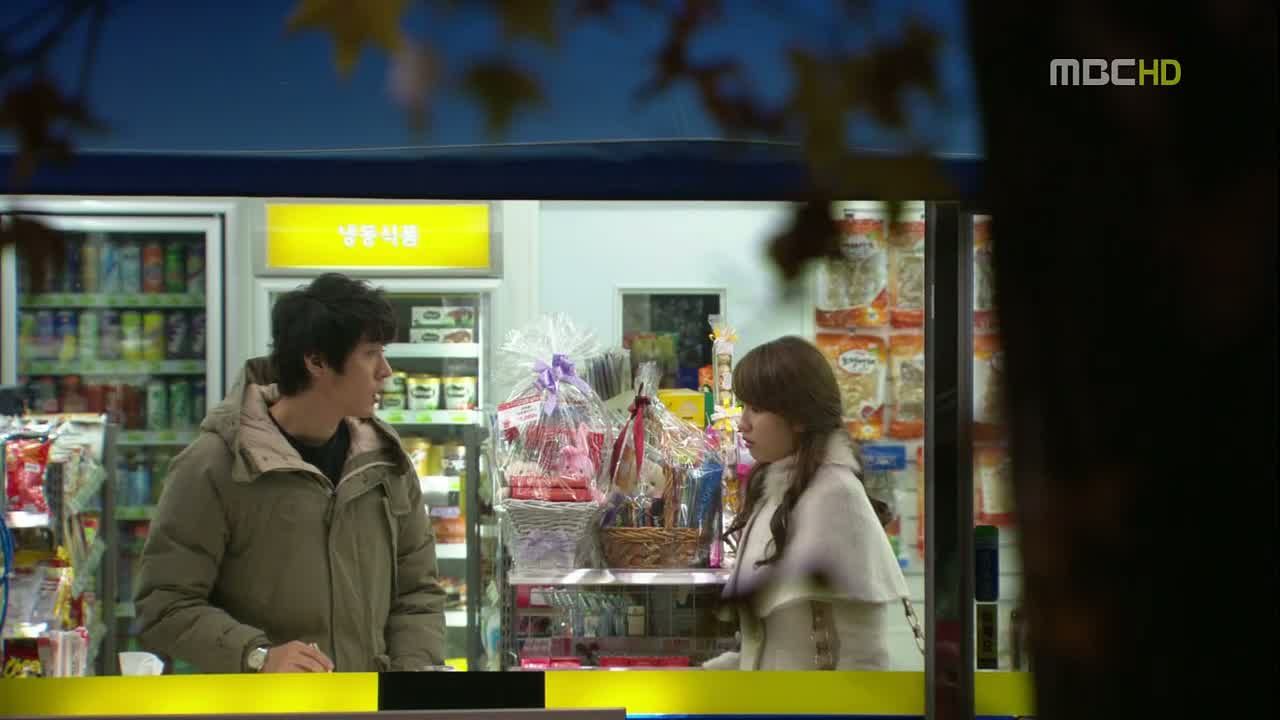 Later that evening, mopey Ji-seok eats ramyun by himself in a convenience store when Ha-sun walks in. He asks how the concert was and she says they left early because Young-wook fell asleep in the middle. It's past midnight and he apologizes that he didn't properly wish her a happy birthday, but perks up when Ha-sun says that actually, today is her real birthday (Her father wrote the wrong date on the legal documents).
They celebrate her birthday in style, with a single cupcake and singing, 'Happy Birthday' (but he pauses at the 'Dear—' portion hehe). He even pops open a bottle of champagne, and the cork projectiles to hit Ha-sun's square on the head. Um, oops?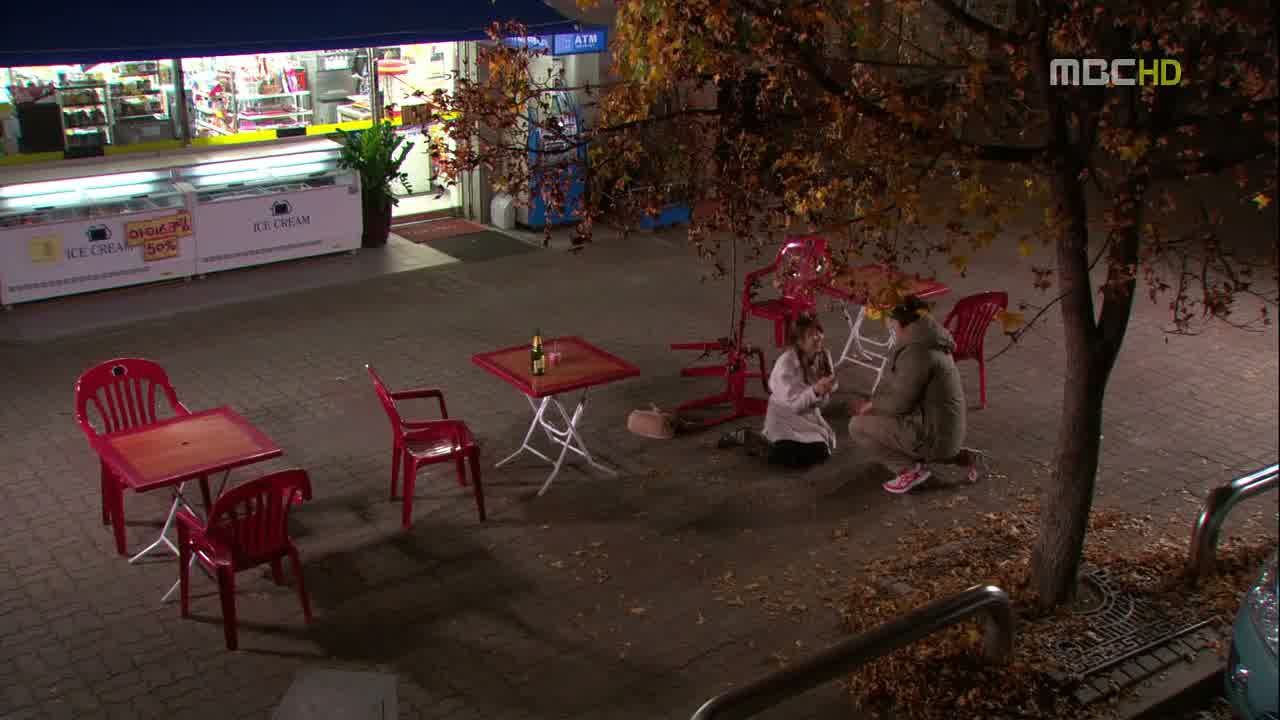 EPISODE 39 WEECAP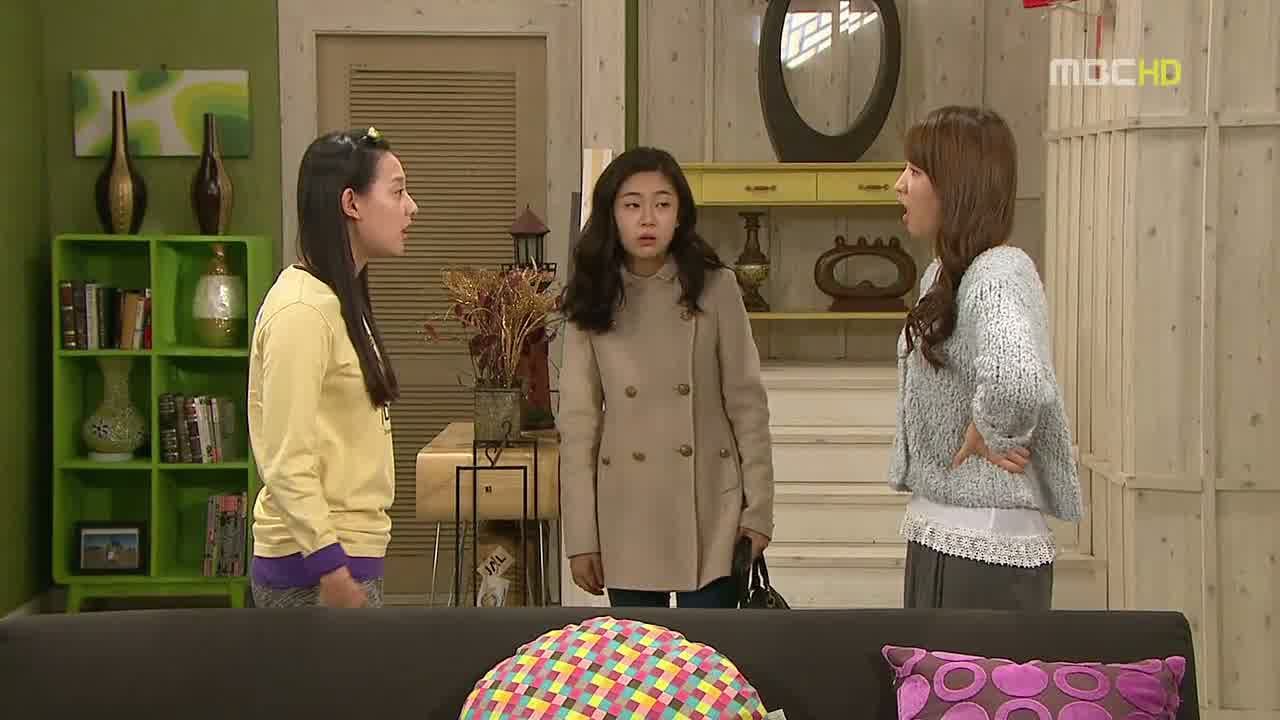 At Chez Park/Baek/Kim/Kang, it's a peaceful morning, eating breakfast in leisure, and Ha-sun gleefully shares that she has a coupon at a seafood buffet restaurant. But those plans quickly turn sour after Ha-sun argues with Ji-won over a previous accident on her scooter, confiscating her keys. Ji-won claims that it's not dangerous and snaps at Jin-hee when she takes Ha-sun's side. No seafood buffet after all.
Jin-hee overhears one of Ji-won's gripes a little later: Ha-sun allowed Jin-hee to live under their roof without her permission and Jin-hee freezes: though she sided with Ha-sun, she admonished the house owner.
So she tries to get in Ji-won's good graces, mentioning that she'd only pretended to be on Ha-sun's side… which Ha-sun overhears. Uh oh. Her constant flip-flop between sides only worsens the situation. It only takes a spark to light a forest fire.
Seung-yoon is charmed with Nae-sang's catchphrase and asks after its origin. Yoo-sun tells him that they were his first words, as well as the words which won her over. That leads to asking after how she and Nae-sang met and their dating life, and she gets interrupted before continuing her story.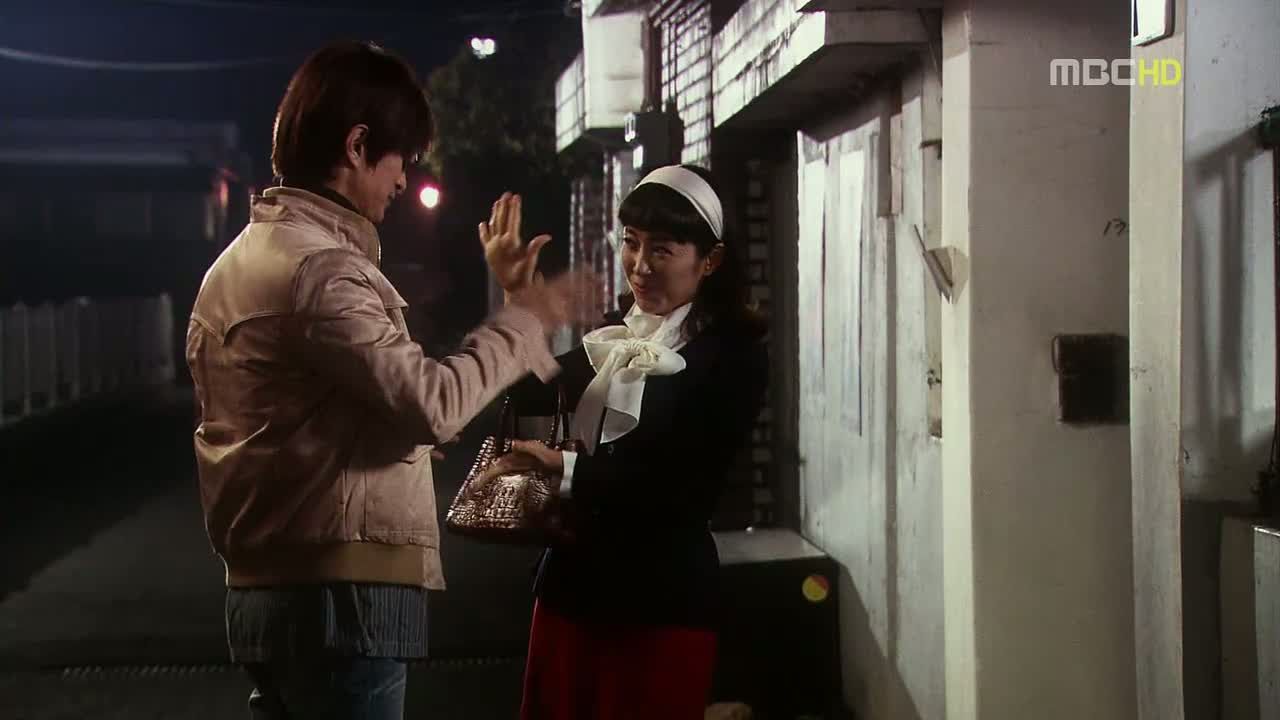 Seung-yoon helps around the house, hoping to catch the next chapter of the Ahns' love story as a reward. She describes their story like one out of a drama: their 'lovey-dovey' courtship was filled with cheesy lines (like Nae-sang wanting to put Yoo-sun in his pocket) and a fist-bump greeting, just like father and daughter in present day.
But there were bumps in the road, and Nae-sang ended the relationship prematurely to save her from marrying into a financially broke family. Seung-yoon asks if that's how it ended and Yoo-sun pointedly says if that was the ending, then her kids wouldn't have been born.
Seung-yoon has a thought: If Nae-sang's father went bankcrupt, and Nae-sang did too, then Jong-seok must… and Yoo-sun snaps at him. But before she can give the conclusion, she gets called away yet again.
The kids finally pester Yoo-sun for the conclusion of the love story: Six months after they went their separate ways, they fatefully met at a restaurant Nae-sang was working at, and she was with another man. Because they still loved each other, he asked her to wait for him. A year later, he met her with a bouquet in hand, and they were married a month later.
Yoo-sun discovers an old photo in one of Kye-sang's photo album and shows her husband. For old time's sake, they reminisce with a fist-bump greeting, giggling.
Meanwhile, the words ring in Jin-hee's head: how can she choose between Ji-won and Ha-sun? They literally litter her mind, keeping her up at night until she finally decides.
Her solution is to remain neutral and treat both of them equally with similar compliments, and sitting exactly between them, inching away from one side as necessary. But it doesn't quite work when both Ha-sun and Ji-sun call for her attention simultaneously, leaving her cross-eyed.
COMMENTS
I luff you High Kick. Now that that's out of the way, this was another stellar week to show off how important circular themes are to creating a strong and driving storyline. We see that now our characters are facing some challenges, even if it's taken humorously. Case in point: Julien living with Ha-sun. It's the weakest link of these week's episodes (with one plot thread to carry it along), but it's time to face facts – this living situation can't go on forever. Who knows what Mr. Music Teacher can do now that he knows? Everyone ignores him at work… perfect revenge no? Maybe I've been reading too many mystery novels.
I found that the brief switcharoo between the girls to be fairly poignant, albeit weird when Soo-jung is hitting on her uncle *shiver* because it displays what we all think: the grass is always greener on the other side. This glimpse showed us a bit of their deepest desires (Soo-jung's evidently was still shallow) and my heart broke for Ji-won, who longs for a father-daughter relationship she can never get back.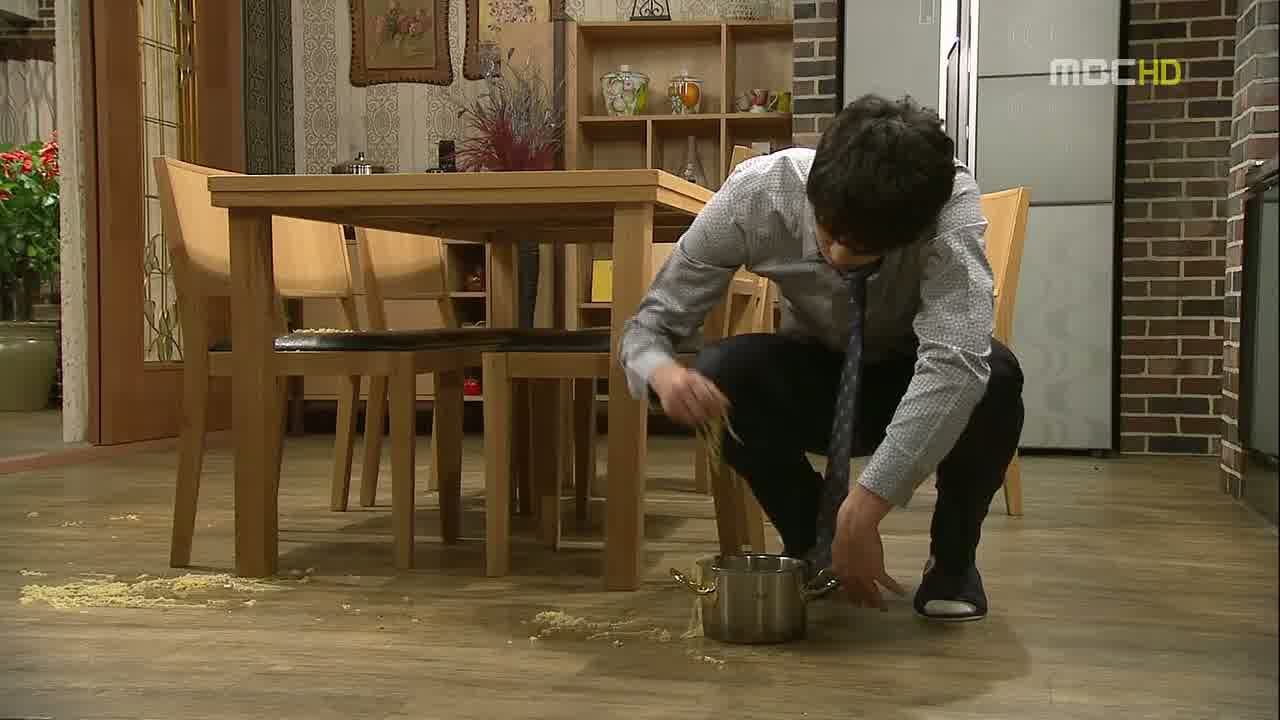 High Kick definitely likes its symbolism and how it represents and is significant to the characters' lives. Maybe it was just me, but I found Ji-seok scraping the floor, picking up his dropped ramyun as important enough to highlight. Right now, he's playing Daddy Long Legs to Ha-sun's relationship, masking his feelings for her, and when he couldn't take care of her birthday, and felt like he was just gathering leftovers, the scraps. Oh Ji-seok.
I loved the last episode where we got to learn about Yoo-sun and Nae-sang's love story. Nae-sang isn't one of my favorite characters, but seeing what about him made Yoo-sun fall in love was a necessary storytelling element. A little deliberately dramatic (even with the Autumn Story song), I wonder if it was a fanservice for the fans not to give up on Ahn Nae-sang – that there is more to his nagging, sometimes defeated, annoying demeanor we see. They clearly still love each other, and we all needed a reminder.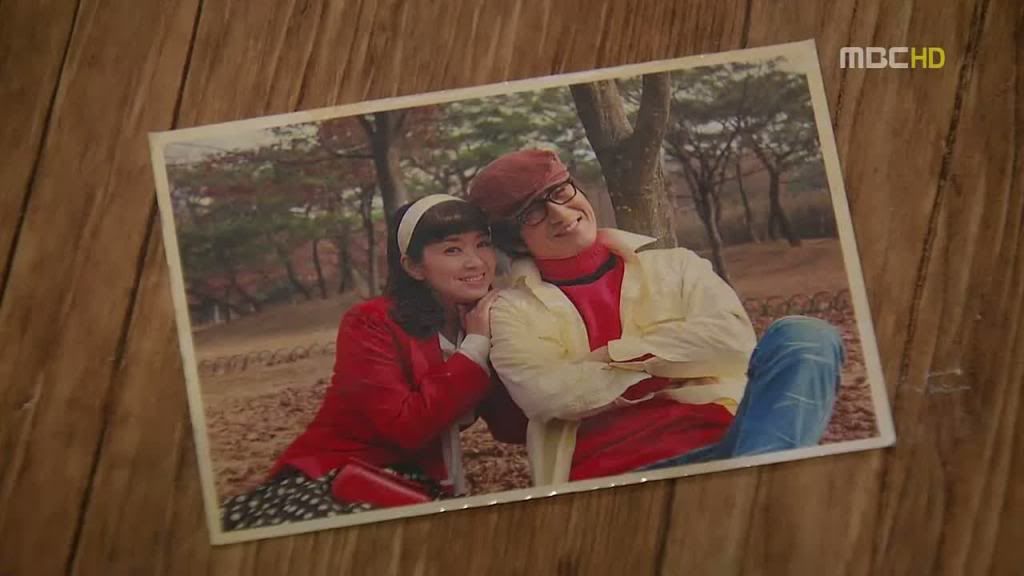 RELATED POSTS
Tags: Ahn Nae-sang, Baek Jin-hee, featured, High Kick: Counterattack of the Short Legs, Lee Jong-seok, Park Ha-sun, Seo Ji-seok, Yoon Kye-sang, Yoon Yoo-sun