Jin Yi-han romances Lee Soo-kyung in cable sitcom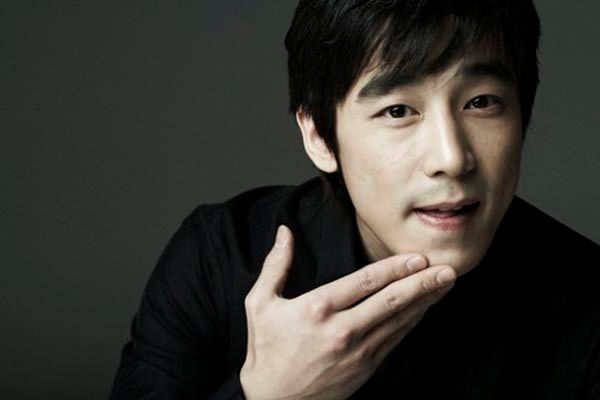 Here's an update for the MBN sitcom touting itself as a Korean-style Friends, which previously cast Lee Soo-kyung as its female lead. The drama was previously titled You Drive Me Crazy, but has changed it to the rather redundant-sounding You're Here, You're Here, You're Really Here [왔어 왔어, 제대로 왔어]. Are they fans of Sally Field? I'm not loving the new title, which I'm just gonna have to shorten to Here-Here-Here or some such.
The sitcom has also cast its leading man, Jin Yi-han (Fine Windy Day, Hurray For Love), which makes me happy. I think he's got talent, but hasn't gotten to really show the most of what he can do. Jin plays a genius (sigh) lawyer with the usual perfect package: looks, Seoul University law school education, etc. At least this time the genius descriptor is literal; he boasts an IQ of 147.
He also might have a bit of an inflated self-opinion, described as someone who "loves himself more than anyone" and has decided he likes being single and unshackled and has no need for things like marriage. But he starts to change when he ends up living with a longtime female friend. I'll bet. According to initial reports, there are actually three friends living together to complicate the situation, which should make for lots of hijinks and romantic confusion. Sounds like a good time.
Like I said, I really like Jin Yi-han; he first caught my eye with a one-episode appearance in Mixed-up Investigative Agency that left such an impression that I've been following his career ever since. If only I liked his choices more; I loved Who Are You but his villain's role was standard stuff, and he's been taking on dailies and weekend shows recently: Fine Windy Day, All My Love, Hurray For Love. Probably a smart move in terms of mainstream visibility, but none of those have piqued my interest.
You're Here, You're Here, You're Really Here is set for 120 episodes on MBN, which is the new cable channel set to premiere in December with a full slate of sitcoms. In addition to this one, it's also got Vampire Idol (starring Noh Min-woo as a vampire prince from an alien planet who comes to Earth to be an idol star) and Bolder By the Day (the army sitcom starring Park Han-byul as the military daughter of two officers, whose mother outranks her father) on its roster.
Via Mk.co.kr
RELATED POSTS
Tags: cable programs, Jin Yi-han