Kim Soo-hyun takes the lead in fantasy sageuk romance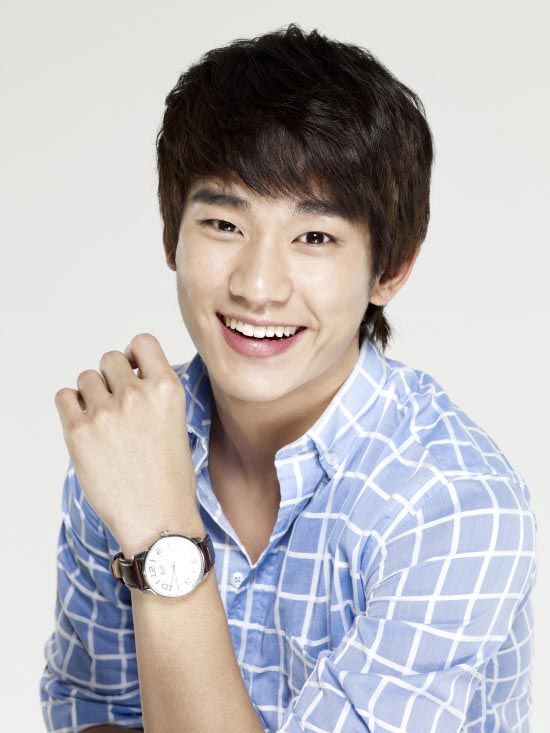 Casting has been revealed for the upcoming sageuk drama Moon That Embraces the Sun, which is adapted from a novel by Jung Eun-gwol, the writer who wrote The Lives of Sungkyunkwan's Scholars, the novel that gave us Sungkyunkwan Scandal. Phew, that's a mouthful. Basically: Sungkyunkwan Scandal v.2.0 in the works? Yes, please!
Kim Soo-hyun will take the lead role of Lee Hwon, a fictional king of Joseon who falls in love with a female shaman, to be played (as previously rumored) by Han Ga-in. The drama will be a fantasy romance about young love and coming of age in the Joseon era, set against the backdrop of the palace. So that's good news if you were a fan of the addictive Sungkyunkwan Scandal, since tonally it seems to share a lot of similarities.
Since we're dealing with a fictional king rather than a historical figure, my bet is that we'll be seeing an alternate-universe version of Joseon; this is not your father's sageuk. Who cares about historical accuracy when you've got a delicious romance to root for? And with Kim Soo-hyun finally getting the girl (he'd better), yeah, it's gonna be delicious.
I'm sure the drama's title is a reference to the nature of the romance — two entities that Cannot Be Together fall in love anyway — which is reflected in their names. His contains the character for light, and her name, Wol, means moon.
Kim Soo-hyun has had a string of memorable performances playing teenagers in dramas like Giant, Will It Snow For Christmas, and Dream High, but this is his first adult leading role. It's probably because he's played younger than his age that he seems so much younger than Han Ga-in, but they're actually just six years apart; she's 29 and he's 23. Already he's got wonderful presence and tons of talent; watching him is engaging and often stirring.
Kim is currently wrapping up filming on his movie Thieves, the Oceans Eleven-esque caper about a team of thieves led by mastermind Lee Jung-jae. Can't wait for that, either.
Moon That Embraces the Sun is written by scriptwriter Jin Soo-wan of Capital Scandal and directed by PD Kim Do-hoon of Royal Family. It is preparing for a January broadcast on MBC.
RELATED POSTS
Tags: Han Ga-in, Kim Soo-hyun, The Moon That Embraces the Sun