Lee Shi-young cast as lead in Wild Romance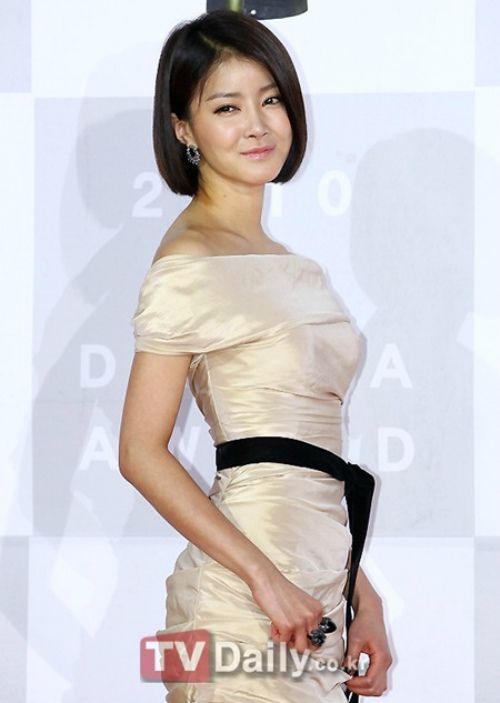 Actress Lee Shi-young, who's just come off of action series Poseidon, has been cast as the lead in upcoming romantic comedy drama Wild Romance, set to begin production early next week. She'll be going straight from playing a marine cop to a judo-athlete-turned-bodyguard, because apparently, everyone likes watching Lee Shi-young kick ass. No complaints here.
Wild Romance is the highly anticipated return of writer Park Yeon-seon of Alone in Love, Mixed-Up Investigative Agency and the drama special White Christmas, and directing is PD Bae Kyung-soo of Seven Princesses and Woman of the Sun. The drama is about a former judo athlete with a short temper who becomes a personal bodyguard due to some unforeseen circumstances. Her charge? A star baseball player, who's described as "simple and stupid." HA. The bickering romance between Short Fuse and Dumb Jock will take place over the course of a baseball season, and their romance will be a "chaotic love." Gah, I'm already dying to see this, especially since it sounds like what I WANTED Man of Honor to be, which of course it wasn't.
Now the question is who her leading man will be. Perhaps the once-rumored Lee Dong-wook? Someone beefier who fits the dumb jock stereotype a little better? Too bad she's already done a go-'round with Siwon, who would kind of be perfect for this. After just completing an action-packed series, Lee Shi-young will be going into script readings for her new drama on November 15. Damn. Someone get this girl a nap.
The 16-episode Wild Romance will follow Man of Honor on Wednesdays-Thursdays, and premieres in January on KBS.
Via TV Report
RELATED POSTS
Tags: Lee Shi-young, Wild Romance