Park Shi-yeon marries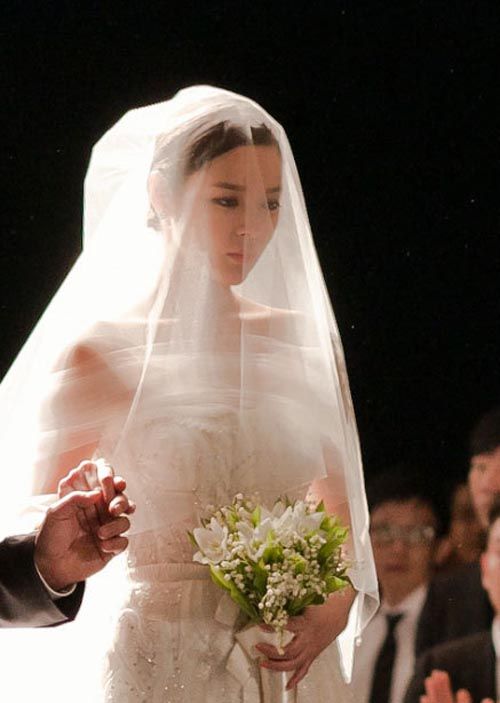 As previously announced, actress Park Shi-yeon (Coffee House, Story of a Man) married her fiancé, identified only as Mr. Park, on November 19 at Seoul's Grand Hyatt Hotel.
Given that the groom is a non-celebrity, the affair was closed to the press, with just a select few photos from the ceremony now released to the media, as you can see here. Gah, I love how Park Shi-yeon always looks in a wedding dress, no matter the style. And she's been in a number of them, surprisingly; a few for her roles, and a few in fashion spreads. If Jeon Ji-hyun is the perfect jeans model, then Park Shi-yeon is basically your ideal bridal model.
The event was a who's who of the entertainment industry, emceed by announcer Oh Sang-jin and featuring a special song by Park Shi-yeon's close friend, singers Park Hyo-shin and Lee Juck.
Other guests included: Hyori, Park Shi-hoo, Han Ye-seul, Nam Gyuri, Kim Min-jung, Oh Yeon-soo, Jo Yeo-jung, Cha Ye-ryun, Kang Sung-yeon, and Park Hee-soon.
The couple plans to honeymoon in the U.S. after Park completes filming on a movie.
Via Herald M
RELATED POSTS
Tags: Park Shi-yeon, weddings