Shin Eun-kyung and Kim Jung-tae star in new film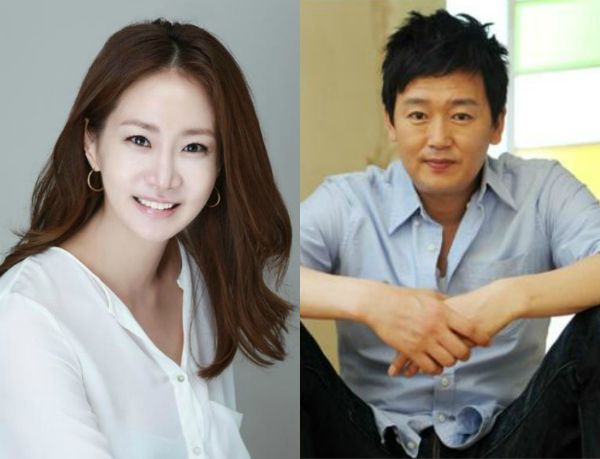 Shin Eun-kyung (Flames of Desire) will be making a comeback to the big screen opposite one of my favorite rising stars of late, Kim Jung-tae (Can't Lose, Miss Ripley). I say rising not because he's new, since Kim has been a supporting actor for many a moon, but because his star is rising only now — this will be his first leading role in a major film production to date. He's certainly played his fair share of gangsters and funnymen and patsies, and now he's graduated to romantic leading man, which is just the best news I've heard in a while.
The movie's called Why She's Different, and stars Shin Eun-kyung as a single mom. All the character information that's given is that she has a secret, and raises her daughter alone. Kim Jung-tae is the one person who knows her secret. Yeah, but… is that good? Is it bad? Is he a confidant or an NSA agent, sent to hunt her down? Is she a thief? A princess in hiding? A vampire? A gumiho? The mother of a mixed race of humans and cylons? What? Okay, she's probably not the last one. Probably.
I'm really excited for Kim Jung-tae. I hope this is just the beginning for his long career as a leading man. Who says ajusshis don't rule? The man makes noodles, is a proud new dad, and has amazing screen presence. What more could you ask?
Why She's Different starts shooting in November.
Via Star News
RELATED POSTS
Tags: Kim Jung-tae, Shin Eun-kyung