Vampire Prosecutor rocks the ratings again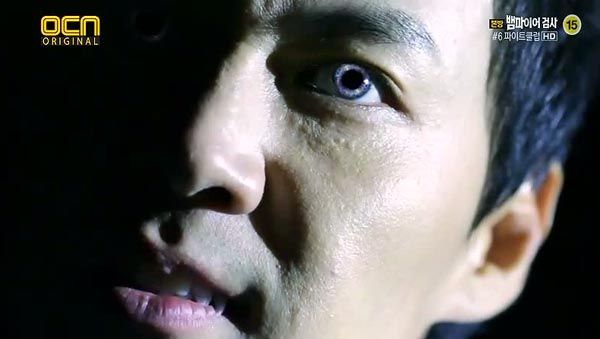 Wow. Impressive. Yesterday's Vampire Prosecutor episode pulled in a seriously solid 2.59% viewership rating overall. It peaked at a (minute-by-minute) high of 3.31%, making it a series best. Just yesterday I'd said it might take a little bit longer for cable dramas to make it that high, but I'm happy to stand corrected on that front.
Here's another metric to consider: Of all 20- to 30-something female viewers watching television in that timeslot, Vampire Prosecutor had a 20% share, meaning that 1 in 5 women in that demographic tuned in at the time were catching a glimpse of our chic, wry prosecutor vamp tasting the blood of victims and solving crimes. And while the blood-fueled psychometry is one of the show's conceits, I enjoy that much of the time, Mr. Prosecutor is solving the crimes with his brains as much as he is with the extra little help he gets from Type O. And A, and B.
Although I think some episodes have been better than others, the show has definitely been picking up in the last couple of weeks. Yesterday's Episode 6 in particular was deserving of the attention, mixing the dark premise with a touch of black humor and irreverence. With its gorgeous visuals and cinematic directing style, the drama's got style out the wazoo. Let's hope the drama can keep up the writing — and ratings, of course.
Via Osen
RELATED POSTS