Yoo Ji-tae's directorial feature and wedding plans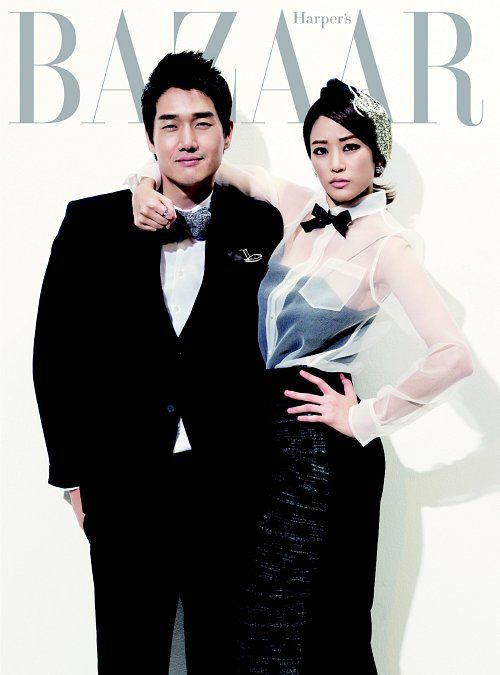 It'll be a busy winter for actor Yoo Ji-tae (A Star's Lover, Oldboy), whose feature directorial debut is about to start filming, just a month after his upcoming wedding to actress Kim Hyo-jin (Mary Stayed Out All Night), who's pictured with him in this wedding-themed shoot for Harper's Bazaar.
Yoo has been directing shorts for a number of years now, picking up awards and traveling the film festival circuit, and his first feature film, which he also wrote, has been in the works for a while. Now he's found a major investor, Lotte Entertainment, and completed contracts with a distributor, which means his attention now turns to casting. Once that's done, he'll begin filming in January of next year.
The project is titled Sansevieria, a plant that also goes by the name of devil's tongue or snake plant, among others. Described as the coming-of-age human drama about a young woman laborer, I expect that the film will be sensitive and thoughtful, in the vein of his prior shorts.
His wedding with Kim Hyo-jin is set for December 2, which comes nine years after the couple first met while shooting a print ad together. Aw, that's so cute. She was only 18 at the time (she's 27 now, he's 35), but they didn't start dating until 2007, and they've been together ever since. This Harper's Bazaar spread is actually their first photo shoot together since their initial meeting, and appears in the current November issue.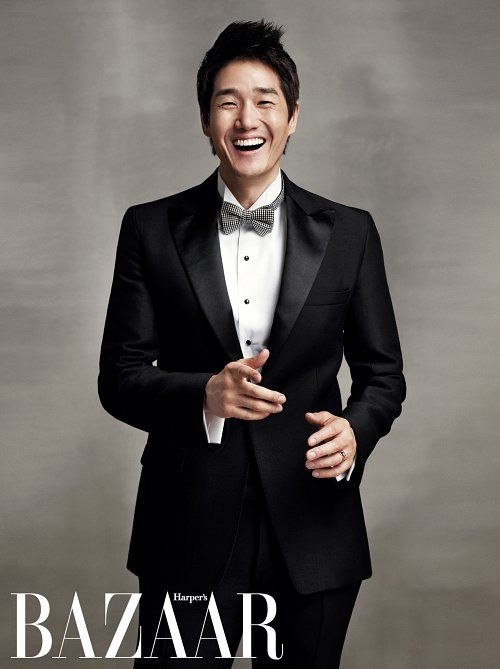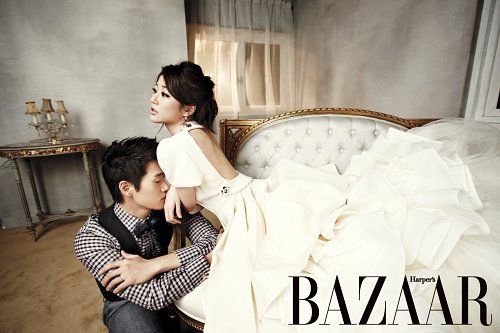 Via Sports Chosun
RELATED POSTS
Tags: directors, Kim Hyo-jin, Yoo Ji-tae