Zombie drama special "I'm Aliiiiiiiiive"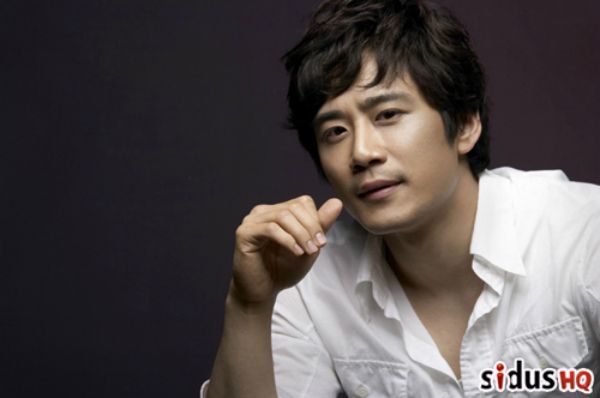 javabeans: SO. Zombie drama.
girlfriday: Woot! And better yet, it's called I'm ALLLLLIIIIIIIIIVE!
javabeans: Damn, now I really wish Braiiiiiin turned out to be a zombie drama too. They could be friends. Or, you know, try to eat each other.
girlfriday: I can't believe it's the first zombie drama in Korea.
javabeans: Well, I think Korea's only started taking on genre stuff recently. And with all the vamps around these days, it only follows that zombies are next, yeah?
girlfriday: Next it'll be alien zombie wannabe idols.
javabeans: Who wins: Zombies versus vampires? Go!
girlfriday: Like Battle of the Bands?
javabeans: Maybe more like Battle Royale.
girlfriday: But with glitter, right?
javabeans: And singing!
girlfriday: Oooh, and a dance-off!
javabeans: Well clearly vamps win that, since zombies are dealing with the whole rigor mortis effect.
girlfriday: But it'll end up devolving into an eat-off anyway. So I think zombies win, because vamps can't suck their blood, but zombies can still eat their brains. It's a foodchain thing.
javabeans: But it's on network television (on MBC).
girlfriday: So, yes to brain-eating, but not very graphic brain-eating?
javabeans: They can blur it out badly in post. Maybe they can be all ironic and add the High Kick Smiley Faces of Censorship.
girlfriday: You gotta wonder, what's the point of watching a zombie drama if you blur out the brains?
javabeans: Plus, it's only 2 episodes, so it's almost literally blink-and-you-miss-it.
girlfriday: It stars the scaredy cop from Girl K, Baek Do-bin. He was hilarious in that.
javabeans: It'll be weird seeing him play a leader in this one, since he's the level-headed guy who helps the living fight back against the zombies. Plot: He's brought to a hospital for an injury, where people who are subject to a "suspicious experiment" turn into the undead.
girlfriday: So, just like Girl K, but without the spies?
javabeans: Also without the blood, guts, or boobies.
girlfriday: Lame. But zombies! They make up for a lot.
[*By popular demand, we've added this handy dandy conversation post tag for easy locating, in case you, yunno, actually enjoy reading about us rambling on about zombies and stuff.]
RELATED POSTS
Tags: Baek Do-bin, conversation post