A Gentleman's Dignity inches closer to securing its cast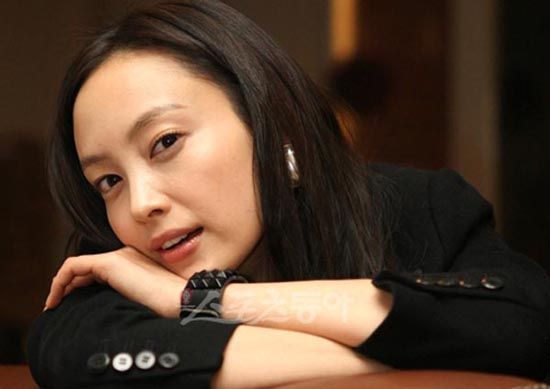 A whole lotta names are being bandied about for A Gentleman's Dignity, the new drama set to come from the Secret Garden and Lovers in Paris scriptwriter (hence the heightened buzz).
Jang Dong-gun (Good Morning President) and Lee Na-young (Runaway Plan B) were both previously in contention, and their names have resurface as leading candidates to headline the series. Although the bottom line hasn't changed (neither is confirmed, both are "positively considering"), the fact that a fresh news cycle has brought both of them up suggests that the drama is close to finalizing negotiations.
It appears Lee Na-young is the one with the stronger likelihood at this point, with a source from SBS's drama department confirming that she's in negotiations and looking favorably at joining the production. And on the leading man's side, another name has surfaced as another potential candidate: Kim Myung-min (Beethoven Virus).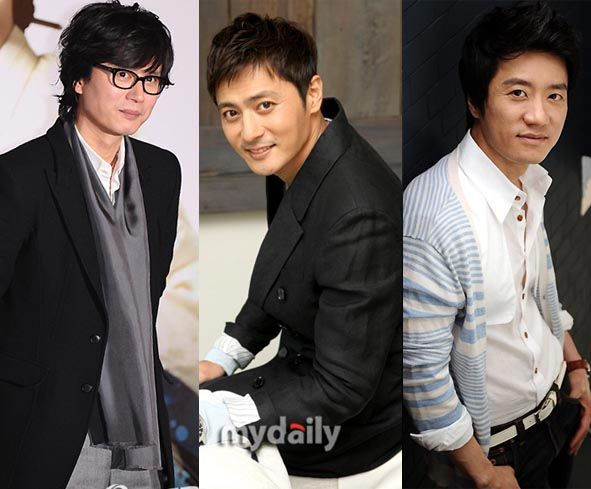 Kim Min-jong, Jang Dong-gun, Kim Myung-min
Kim Myung-min's agency confirmed that he has received the script, but stated that they've entered no concrete talks for casting. With most of the press centered around Jang Dong-gun's casting likelihood, with only a small minority reporting on Kim Myung-min, my gut feeling is that Jang is still by and large the frontrunner.
Meanwhile, in the midst of all this will-(s)he-or-won't-(s)he speculation, we do have one cast member in place: Kim Min-jong, which makes me happy. I've got a lot of old-school affection for him, but he's also done a solid job of scene-stealing in recent projects, going baddie in A Man Called God and more comic in Athena. Joining him will be God of Study's Kim Su-ro.
So far, all that we know about the drama is that it's a romantic melo that's courting some "men's Sex and the City" comparisons, featuring late-30s and early-40s men at its center. (Wasn't that drama already made, titled Hyena, starring Kim Min-jong?) I guess that makes it more like Ajusshis in the City… but when you've got men like Jang Dong-gun and Kim Min-jong in the mix, it's still one sexy city.
A Gentleman's Dignity plans to air on SBS in March.
RELATED POSTS
Tags: Jang Dong-gun, Kim Min-jong, Kim Myung-min, Lee Na-young