Im Joo-eun's stills for Wild Romance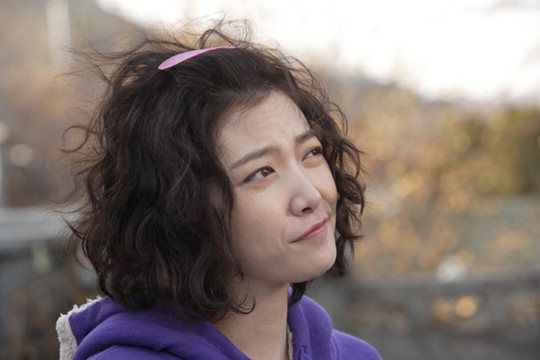 Now that we've seen the leads of Wild Romance bickering and at each other's throats, time to turn to supporting actor Im Joo-eun, currently appearing in MBN's What's Up. Previously, Im was a plucky teenager in Hon (you know, until the devil possession came into play), then took a tougher tomboyish look for What's Up, so she's changing up her image once again in order to play a quirky unemployed twentysomething for this drama.
Her Dong-ah character has a 4-D personality (so, eccentric and unconventional) who's the landlord to our heroine (played by Lee Shi-young). I like this description of her character: "She reacts in unexpected ways, thinking of tiny things as huge, serious issues." Sounds cute.
And look! It's our hilarious cop Soon-bum (Lee Won-jong), though sadly without his vampire BFF. While Lee can be a convincing ass when occasion calls for it (Scent of a Woman), he's also made a career of playing the hell out of offbeat comic characters, so I expect he'll bring the funny.
Wild Romance premieres on January 4.
Via Chosun
RELATED POSTS
Tags: Im Joo-eun, Wild Romance