Santa Strikes Back! [Year In Review, Part 6]
What the ever-lovin' reindeer feculence? I get home from my overnight trans-earthian sleigh odyssey, settle back with my hard-earned fifths of whiskey to read up on what I've missed in dramaland, and find that they've finished the year-end reviews without me? This is an outrage! I know who's getting their presents revoked this year! Goddamn naughty candy cane stuffers. How could those glumdrops possibly consider a year complete without my gleaming snowballs of wisdom? They can shut me out, but they can't shut me up! I will be heard, even if I have to bribe my hacker elf and actually watch some dramas to do it.
Here's the Year-End Review you've REALLY been waiting for… *Hic!*
What's Up: The usual. Reindeer up my ass about unfair wages, giving the elves bad ideas about workers' "rights" and union power. I swear, another year of this labor fiddle-faddle and I'll be outsourcing to Canadian Caribou and Arctic Oompaloompas.
Dream High: But not too high. Might've been your dream my sleigh trampled on last night. Watch where you put that thing.
Manny: A man raises a kid and you make him a hero? Here in the North Pole, a man raises a kid and we call him a man. Okay, fine, an elf.
49 Days: 49 Days to cry three tears? C'mere, I'll show you real tears.
High Kick 3: Counterattack of the Short Legs: Shhh! Don't give the elves any bright ideas.
City Hunter: This is the worst comedy I've ever seen. Wait, this isn't Three Dads, One Mom?
Princess(') Man: Call me a fuddy-duddy. I like my sugarplum fairies pink and my princesses female.
My Princess: I already did this one!
Me Too, Flower!: The name's Santa, but I can see how you'd make that mistake.
Royal Family: Yeah it's lonely at the top.
Can't Lose: Sure you can. In a marriage, both sides lose.
Best Love: The best love is the kind between a man and his whiskey.
Scent of a Woman: If tango cures cancer, does it also cure boredom?
Girl K: Schoolgirl uniform, thigh-highs, and killing for hire? Best job ever.
Lie to Me: I always do.
Miss Ripley: This is why I've instituted a 30-day background check on all new elves.
Thousand Day Promise: We fail, but we try anyway. This is why every third Christmas sucks.
Vampire Prosecutor: Usually when a lawyer sucks your blood they slap you with a bill afterwards.
Baby-Faced Beauty: Why thank you. It's the night cream made from crushed reindeer antlers and elf earwax.
Poseidon: This guy's a wet blanket, but he plays a mean game of poker.
Midas: Stingy bastard owes me a drink.
Athena: Bitch thinks she's better than me.
Warrior Baek Dong-soo: Hey, I deliver these action figures to little girls every year. They're called Barbie.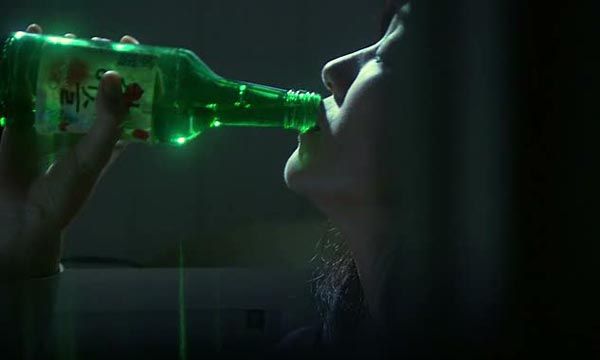 You've Fallen For Me: Well that's a lawsuit waiting to happen.
Man of Honor: Not according to my naughty list.
I Need Romance: Like a reindeer needs an opinion.
Paradise Ranch: Is there a river of whiskey flowing through it?
Tree With Deep Roots: Mrs. Claus has a weed-killer that'll take care of that problem.
The Musical: If I have to watch another rendition of the Elf Nutcracker, I'll start cracking some nuts.
Sign: If you leave signs, how will you get away with it? Murderers these days.
The Duo: Sometimes I think I was switched at birth.
President: I prefer the term Supreme Glorious Radiant Dictator of the North.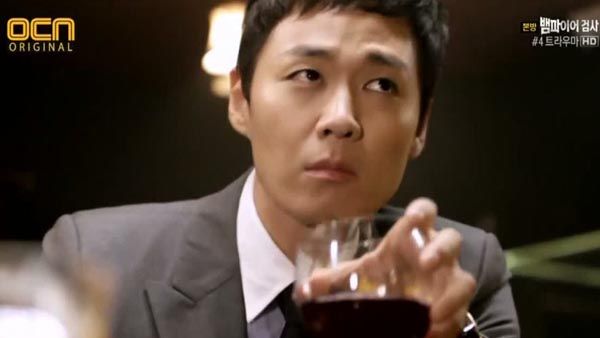 White Christmas: This drama's a sham. No Santa, no Christmas.
Can You Hear My Heart?: Well that's a rude question to ask a deaf guy. And they call ME insensitive.
Protect the Boss: Aka Santa 101, the first required course for elves at North Pole U.
Myung-wol the Spy: First law of North Pole-ian Counter-Penguin Squad. Never fall in love with the shifty South Pole-ian you were sent to kill.
Birdie Buddy: Second law of North Pole-ian Counter-Penguin Squad. No fraternizing with the waddling waterfowl.
Ojakkyo Brothers: Third law of North Pole-ian Counter-Penguin Squad. Beware of ducks. The waddling bastards.
Thorn Birds: Fourth law of North Pole-ian Counter-Penguin Squad: Enough with the birth secrets!
Crime Squad: I've been meaning to call these guys. I'm missing a reindeer muzzle and Rudolph has an alibi.
RELATED POSTS
Tags: 49 Days, Athena: Goddess of War, Baby-Faced Beauty, Best Love, Birdie Buddy, Can You Hear My Heart, Can't Lose, City Hunter, Crime Squad, Dream High, featured, Girl K, High Kick: Counterattack of the Short Legs, I Need Romance, Lie To Me, Man of Honor, Manny, Me Too Flower, My Princess, Myung-wol the Spy, Paradise Ranch, Poseidon, President, Protect the Boss, Royal Family, Scent of a Woman, Sign, The Duo, The Musical, The Princess's Man, Thorn Birds, Tree With Deep Roots, Vampire Prosecutor, Warrior Baek Dong-soo, What's Up, You've Fallen For Me