SNSD's Yuri up for Fashion King alongside Yoo Ah-in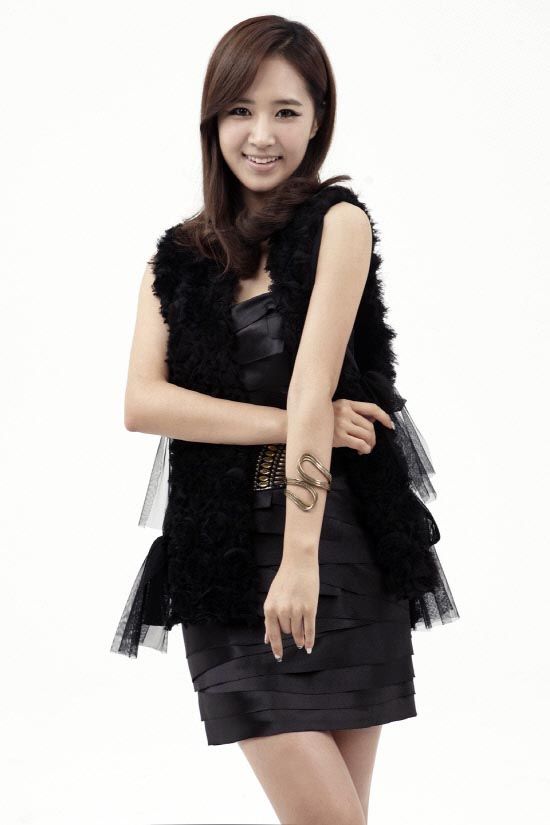 With one female lead rumored to be Shin Se-kyung, idol singer Yuri of SNSD is now the leading contender for the other female lead to romance Yoo Ah-in in upcoming fashion drama Fashion King.
According to a statement by an SM Entertainment rep on the 17th, Yuri has received the offer and is positively considering taking it, which would mean that she'd be joining groupmates Yoon-ah and Sooyoung in taking on acting projects in the new year. (Yoon-ah's got the melodrama Love Rain on her slate, Sooyoung has TV Chosun's Speed.)
Let's hope Yuri proves to have more affinity for acting, since I'm pretty sure there are a lot of Yoo Ah-in fans who'd howl in indignation to have his next drama marred by an awkward co-star. And I'm pretty sure by "a lot" I mean many more than just me. To her credit, Yuri's got sitcom experience (2007's Unstoppable Wedding) so it's not her first acting gig ever, though it would be her drama debut.
Most initial reports stated that Yoo Ah-in was not a lock to play Fashion King's fashion king, but it's looking like his casting is pretty close to confirmed at this point. The drama follows the success story of a young man who starts his business in the Dongdaemun Market and climbs, presumably, to much greater heights. It airs next year on SBS.
Via Star News
RELATED POSTS
Tags: Fashion King, Shin Se-kyung, Yoo Ah-in, Yuri