Take Care of Us, Captain releases its first poster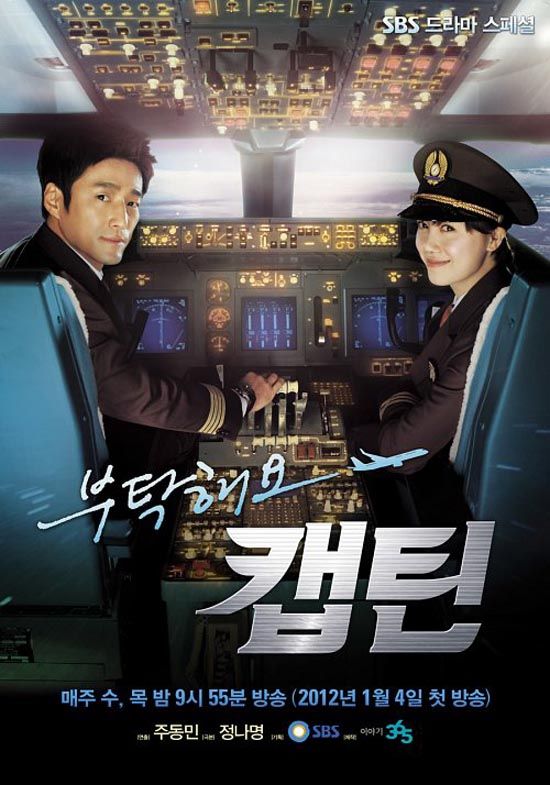 Here's the first poster for upcoming airport drama Take Care of Us, Captain, starring Ji Jin-hee as a top airline pilot and Gu Hye-sun as his rookie co-pilot. It's being described as "an airline humanism drama," which I suppose sounds slightly less random and weird in Korean. Slightly.
It's a pretty poster — I like the crisp colors and lighting — although I can't help but feel like the actors' torsos have been Photoshopped past recognition. Is it just the angle, or have they shortened Ji Jin-hee's arms by half? The positions are strange and uncomfortable. *tucks elbows in self-consciously*
This drama is SBS's portion of next week's Wednesday-Thursday premiere madness, and probably the one I'm least excited about (KBS has Wild Romance and MBC unveils The Moon That Embraces the Sun). I can't say that the premise excites me, but as with all things, we can't know till we see firsthand.
Lee Chun-hee and Yoo Sun co-star. The drama premieres January 4. Which of the three new dramas will you be watching first?
Via Segye
RELATED POSTS
Tags: Gu Hye-sun, Ji Jin-hee