The Vampire Boys, idols, and managers of Vampire Idol
girlfriday: Omg.
javabeans: So. This looks amazing. In one sense of the word amazing.
girlfriday: Like scrape-your-jaw-off-the-floor amazing? Wonder-if-you're-sober amazing?
javabeans: I-guess-the-description-really-was-accurate amazing?
girlfriday: I'm not sure WHAT I imagined for alien vampire prince who travels to Earth to become an idol star, but this is definitely BETTER.
javabeans: Also: I pictured ONE vampire, Little Prince style. This is vampire clan.
girlfriday: It's High Kick: Counterattack of the Short Fangs.
javabeans: It's basically Hello Franceska all over again, which is great because that show was great. (Centuries-old vampires under persecution pass themselves off as a normal Korean family and try to blend in.)
girlfriday: I can already tell the Shin Dong-yup / Kim Sumi couple is going to be my favorite. She's human so she ages, and he's a vamp so he stays young.
javabeans: That's so sad. It's like Buffy: The Golden Years.
girlfriday: Right? 'Cause that's real life. Well…. yunno… real life if vampires were real. Ha. I love that they're not doing the slick Vampire Prosecutor version of vampiness, but the straight-up Nosferatu, Interview With a Vampire -watching version of high camp.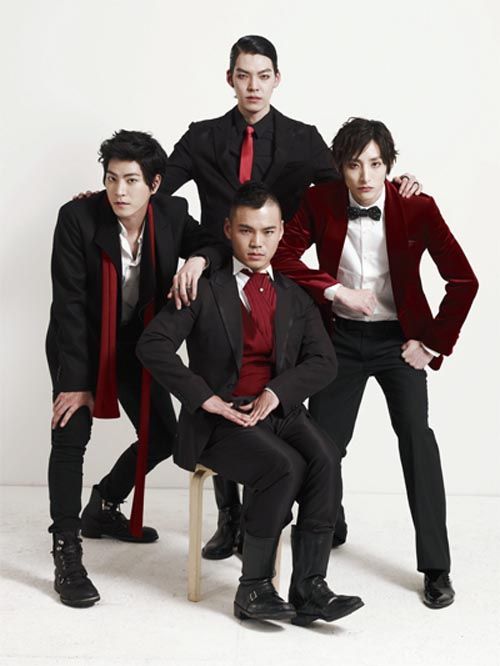 javabeans: I think the idol boy wannabes are gonna be a hoot. Each boy on his own is actually pretty good, but hasn't had a chance to shine solo yet. Singer Lee Jung is the vampire prince, also from Nonstop 5. Lee Soo-hyuk is from What's Up and Tree With Deep Roots. Hong Jong-hyun, I've had my eye on — he's from Ghost, Jungle Fish 2, Oh My Lady, Warrior Baek Dong-soo. And, get this — he plays a vamp with an IQ of 700. Is that even possible?
girlfriday: Wut? If it is, my regular-sized IQ can't comprehend it.
javabeans: The fourth member is played by a model named Kim Hyun-joong.
girlfriday: That is a very unfortunate name. Dude, change it.
javabeans: You'd think he could've picked a stage name, huh? So here's the deal. Lee Jung is a real (well, "real") vampire prince and the lead singer. And Lee Soo-hyuk is a bloodsucking vamp. But our four boys are part of an idol group named Vampire Boys, with real managers and stuff. So…
girlfriday: So they're a gimmick band, but then, they're really vamps?
javabeans: Are they vampires posing as humans acting as vampires?
girlfriday: Hahaha. That's so awesome. I suppose it's as good a cover as any.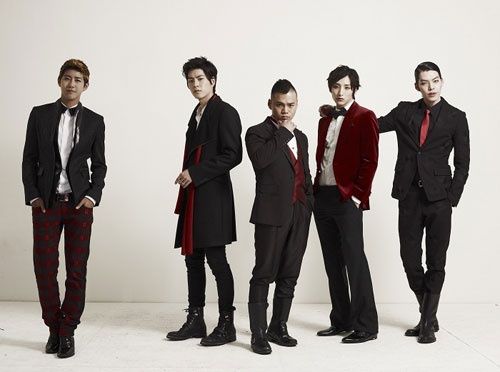 javabeans: Get this — the name of their planet is Vampirutus. Or Vampyrutus? But you know what would make my day? If it were VamPirates.
girlfriday: Like Argh, ye matey?
javabeans: Like, I vant to suck your blood, arrrrr.
girlfriday: My head might explode from the colliding of genres. The space vampire thing is hard enough to wrap the brain around.
javabeans: And THEN! There's a girl group called…. Girls Girls.
girlfriday: Are they vamps too?
javabeans: They're human, but part of the same agency as the Vampire Boys. One dates a vamp, one figures out the vamps' identity first, one is a rival to the vamps' manager girl.
girlfriday: So there are only male vampires in this world? How come all the vamps are dudes?
javabeans: Blame Twilight.
girlfriday: Daaaammnnn Youuuuuu Twiiiiiiliiiight! If these vampidols twinkle/shine/sparkle from anything other than stage glitter, it's over.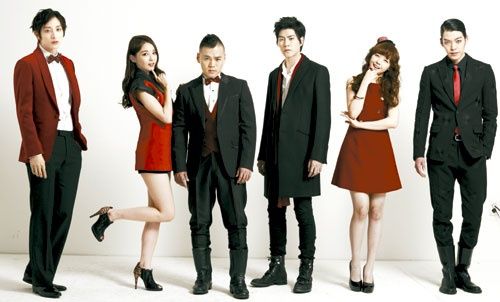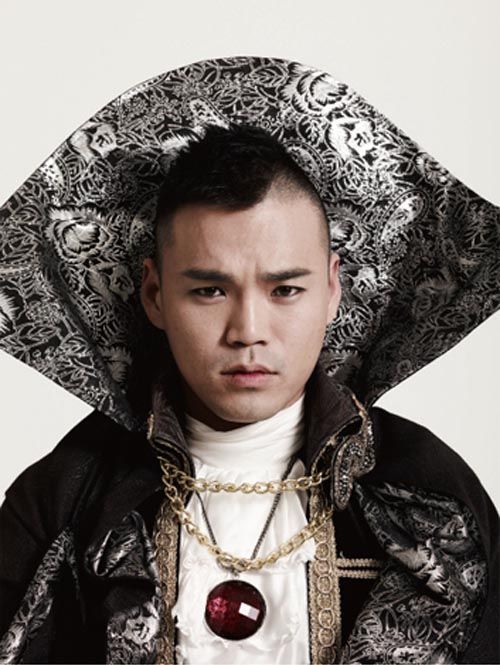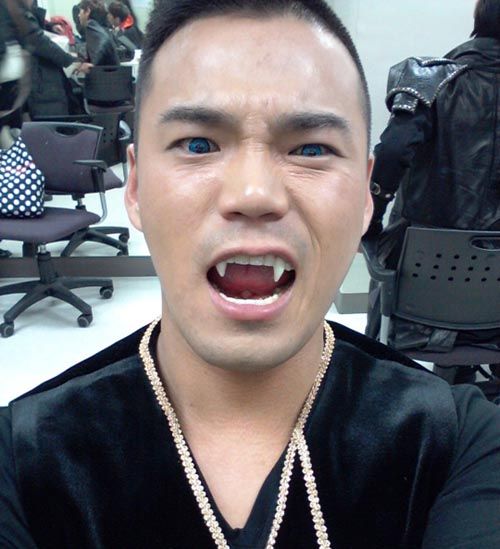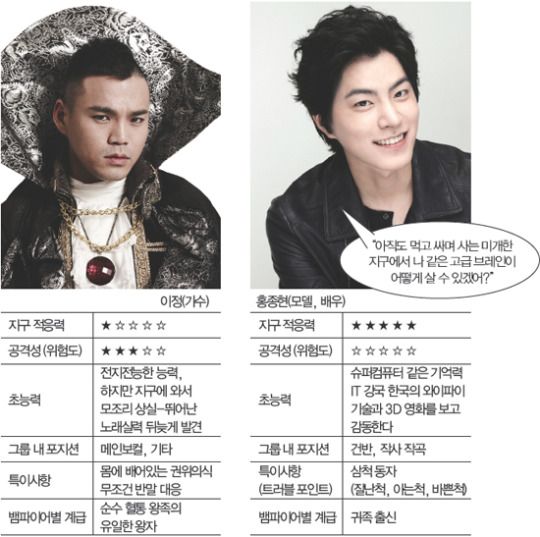 Via Mk.co.kr
RELATED POSTS
Tags: cable programs, conversation post, Hong Jong-hyun, Kim Hyun-joong (2), Kim Sumi, Lee Jung, Lee Soo-hyuk, Shin Dong-yup, Vampire Idol