Ahn Sung-ki's courtroom thriller Broken Arrow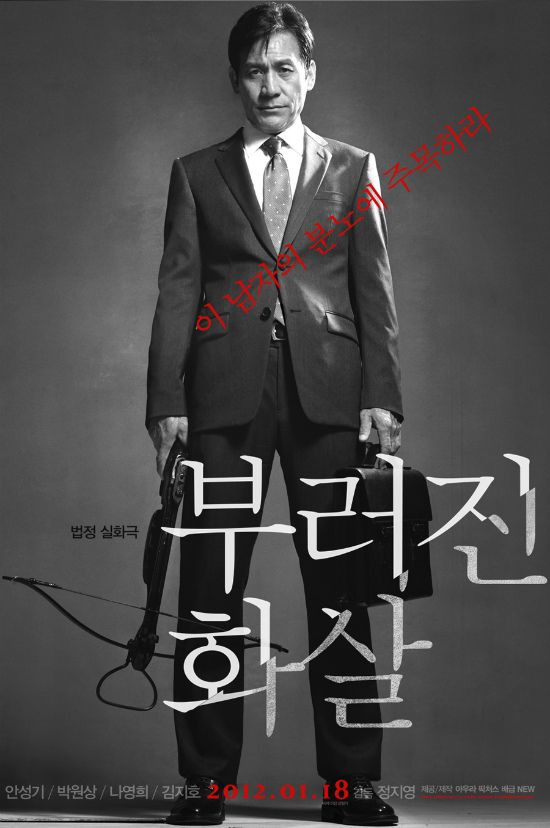 Though the new year's holiday box office was dominated by feel-good comedy Dancing Queen, the based-on-a-true-story courtroom thriller Broken Arrow (also called Unbowed) isn't far behind. The film is gaining a lot of traction based on critical buzz, for the gripping portrayal of a real case that was steeped in controversy. Veteran actor Ahn Sung-ki stars as the defendant in director Jung Ji-young's new take on the 2007 Crossbow Terror Incident.
The film is based on a famous case in 2007, involving math professor Kim Kyung-ho, who made a mistake on an entrance exam question at his university, and subsequently lost his job. He sued the school, appealed the decision numerous times, and was shut out by the courts, and so he allegedly attacked the judge with a crossbow, earning him a prison sentence coupled with the entire country labeling him a terrorist. The professor, meanwhile, denied ever shooting an arrow at anyone. It's a case that's famous for being a hallmark of unfair legal practices, led by a judge who refuses to give the defense anything resembling a fair trial. The film's been praised for its critique of the judicial system, as well as the compelling drama that unfolds.
The case sounds interesting, and the poster is strangely compelling — there's something so disconcerting about a man in a suit holding a crossbow, of all things. One thing I really like about courtroom dramas that are done well is the tight narrative and battle of wits in a confined space, and the trailer promises lots of that, plus some dark humor to boot. This is Ahn Sung-ki's third collaboration with PD Jung, since 1992's White War, and also marks Ahn's 99th(!) entry on his filmography. Damn. The film also stars Park Won-sang (May 18) as the country lawyer who defended the case, Na Young-hee (The Women of Our Home) as the professor's wife, and Kim Ji-ho (I'm Sorry, Thank You) as an eagle-eyed reporter.
Broken Arrow is in theaters now.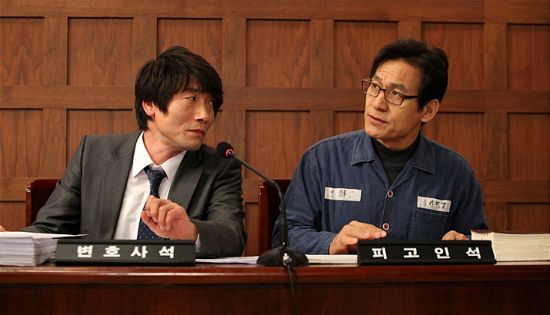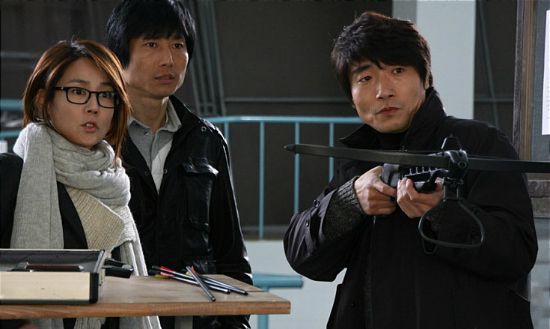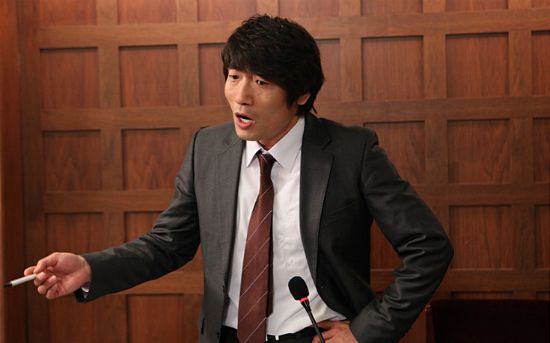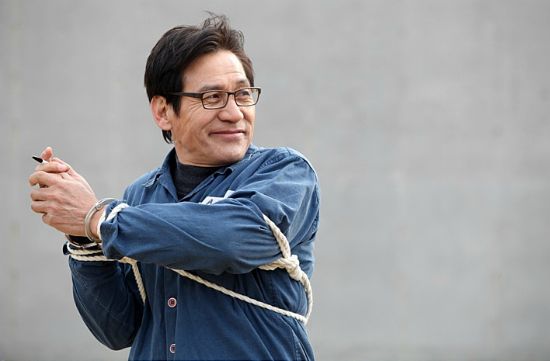 Via Naver
RELATED POSTS
Tags: Ahn Sung-ki, Na Young-hee