Gong Hyo-jin's Love Fiction releases trailer and posters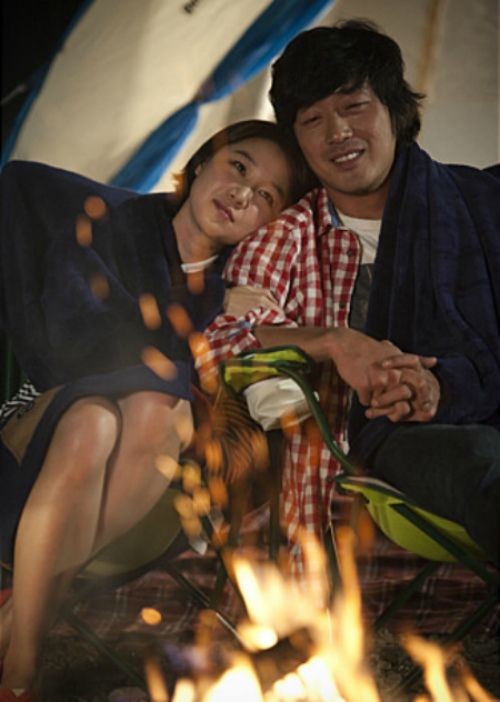 The new romantic comedy film Love Fiction starring Gong Hyo-jin (Best Love) and Ha Jung-woo (The Client) is getting ready to premiere in February, and has released posters and a teaser trailer. It looks so cute, and I can't wait to see their adorable chemistry in action. The movie's being touted as a "Male Bridget Jones," which doesn't sound at all like a bad thing. The story tracks the hero's bumbling journey through modern dating, which turns out to be a lot harder than he thought.
His character is a novelist, a sometimes-vegetarian, and sensitive guy, who cannot be cool about love for the life of him. Gong Hyo-jin plays a confident careerwoman who is cool about all things, especially dating. The rom-com is described as a very frank and funny look at how guys deal with the ins and outs of a relationship, from confessing his feelings to figuring out how to deal with waning attraction. I love the idea, and have faith in the pair of actors to deliver on both the funny and the drama.
The posters feature a disgruntled pair of leads, each shouting the other's (real) name. Gong Hyo-jin's poster: "Ha Jung-woo, you used to hang onto me begging for me to date you… have you gone crazy?" Ha Jung-woo's: "Gong Hyo-jin, I'm the crazy guy for proposing to you!" The teaser counts all the times the couple has met, slept together, fought, and cried, and all the kisses that have smoothed things over along the way. The writing promises to be realistic and funny, so I can't wait to see if it delivers.
Love Fiction premieres this February.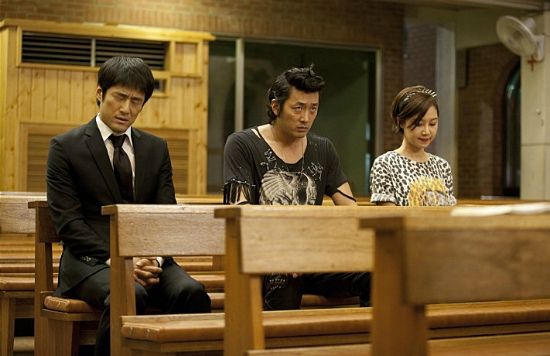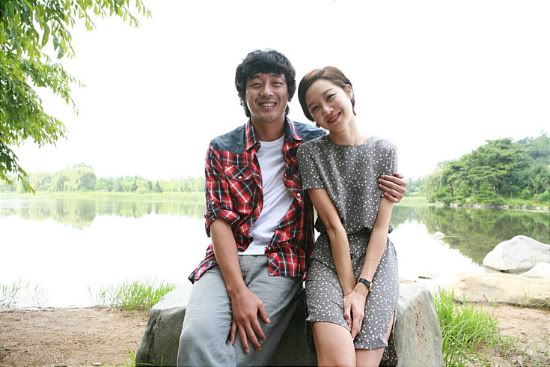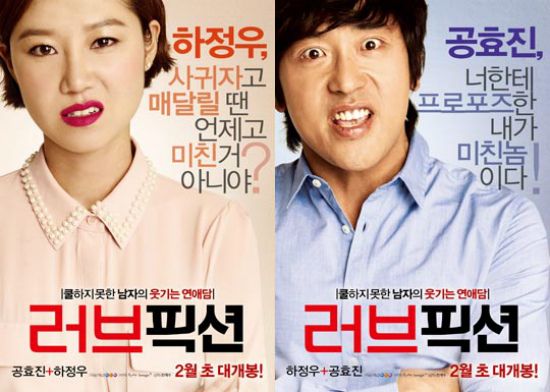 Via Osen
RELATED POSTS
Tags: Gong Hyo-jin, Ha Jung-woo